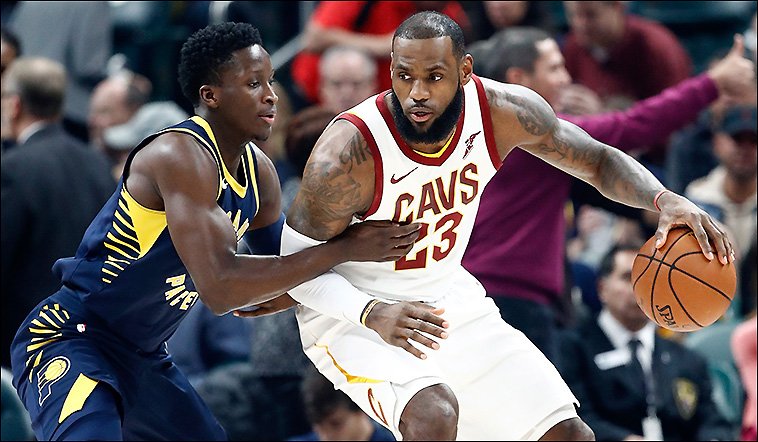 For the first time in quite awhile, the Cavaliers were on the short end of the scoreboard, as Friday night they fell in Indianapolis to the Pacers 106-102 in a back and forth battle.
The Pacers are the first team to beat the Cavs twice this season, and did it much like they did in their first meeting, with some key shots and as big night from Victor Oladipo.
The loss puts the Cavs at 18-8 on the season, 9-4 away from Quicken Loans Arena, where they will be Saturday night as they play host to the Philadelphia 76'ers, a team they beat on the road a week ago Monday.
Here's a couple takeaways at the Cavs loss, as the team will head back to Cleveland try to get right back on track in the second of their back-to-back on Saturday evening.