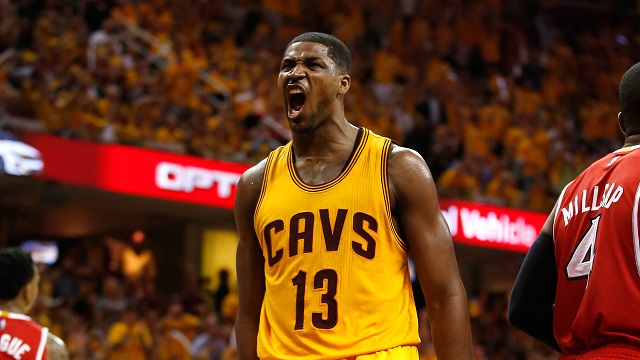 CLEVELAND, Ohio- During last night's Cavs game against the Orlando Magic, Tristan Thompson suffered a right thumb strain during the third quarter. Thompson was taped and continued to play on.
After the game, X-Rays were taken and they came back negative. Thompson did not travel with the team to Boston for tonight's game because he received additional evaluation and imaging at the Cleveland Clinic this morning.
The results have confirmed that he does have a sprained right thumb and Thompson will miss tonight's game against Boston and Friday's against the Atlanta Hawks.
Thompson's status will be updated as time goes on.
This will be the first game that Tristan Thompson will miss in his career after playing in 447 consecutive games, which was the longest active streak in the NBA and the longest streak in Cavaliers history.