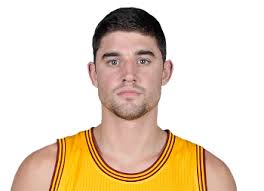 The Cleveland Cavaliers traded former second-round draft pick Joe Harris and their protected 2017 second-round draft pick (from Sacramento) to the Orlando Magic for a protected second-round draft pick in 2020 (from Portland).
The move is ultimately to give the Cavs more cap room, as the Cavs will save approximately $3 million in luxury tax payments.
It also opens up a roster spot if the Cavs look to add depth.
Harris played five games for Cleveland and ten games with the Canton Charge this season. He underwent successful foot surgery today.
Harris was selected 33rd overall by the Cavs in the 2014 draft out of Virginia.