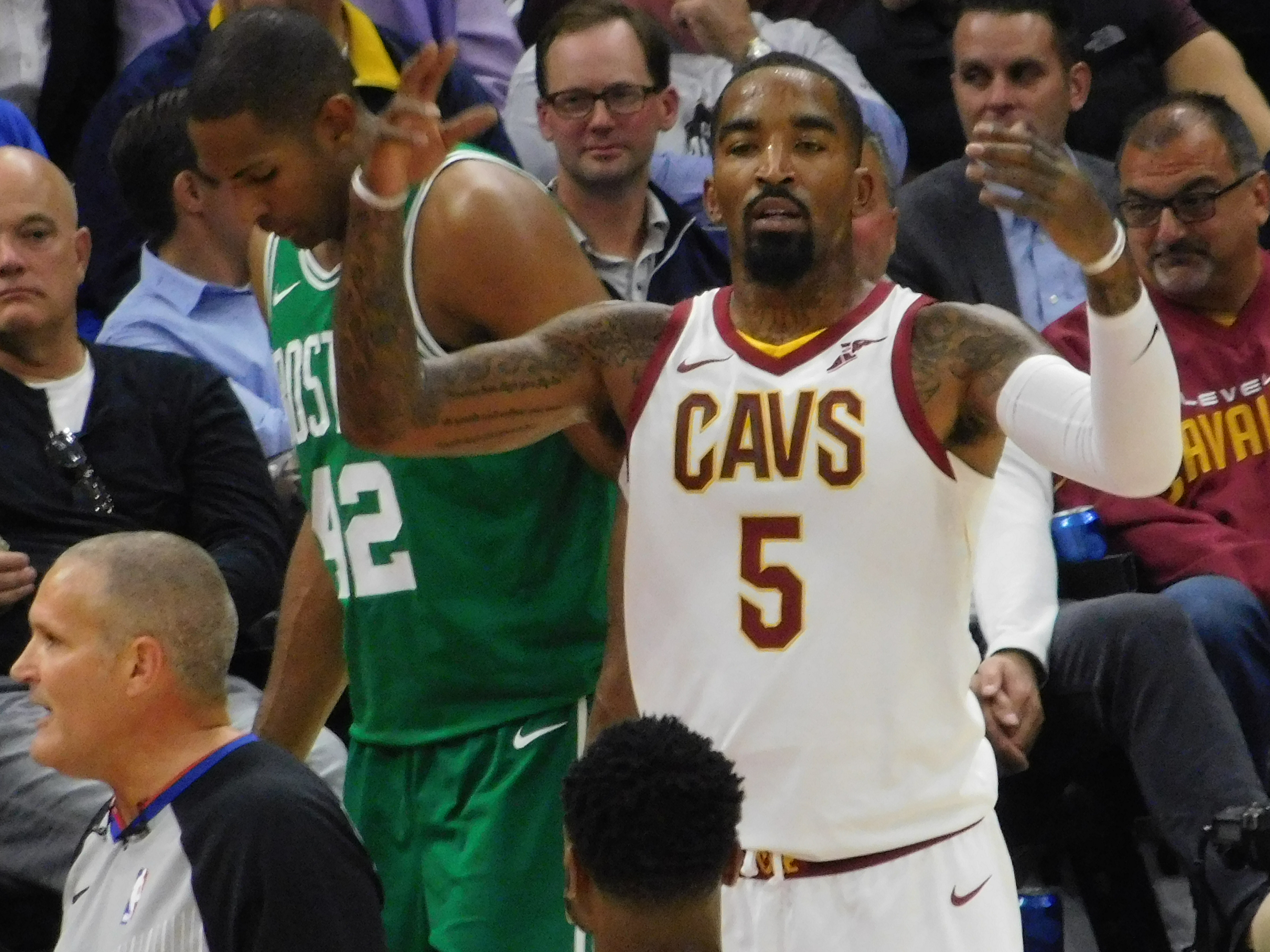 The NBA trade deadline is just over 30 minutes away, and the Cavs are still looking for a trade partner to take J.R. Smith off their hands according to Chris Fedor of Cleveland.com.
Smith is set to make $15.6 million next season, a whopping amount, but the Cavs are telling teams that it's only a deal worth $3.8 million, the amount that Smith is guaranteed.
It's not likely anyone is going to want Smith at this point, as he's not only had enough on and off the court incidents, but his salary isn't exactly team friendly.
One team that might have taken a look at Smith at one point is the Houston Rockets, but they landed former Cavs guard Iman Shumpert, so that basically takes them out of the running.
The Cavs are telling teams they would be wiling to take on salary to unload Smith, but they also want a first-round pick with it, which again is not likely to happen.