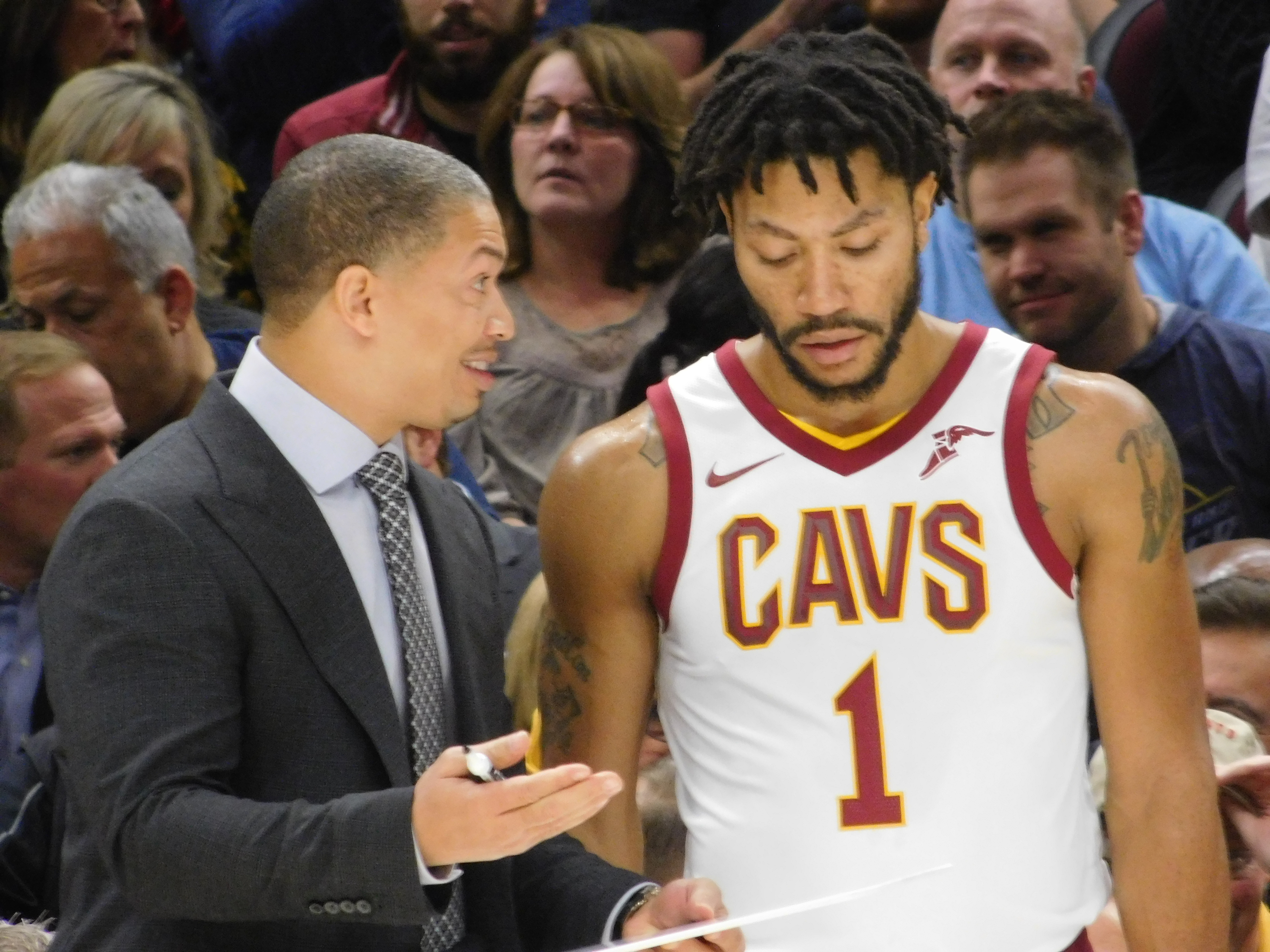 When Derrick Rose announced he was taking a leave of absence from the game of basketball, many thought his playing days were over. Not among the ones that shared that sentiment was Cleveland Cavaliers head coach Tyronn Lue. Lue felt it was only a matter of time before Rose would return to the team and get back to playing on the court with his teammates. It appears we might reach that point within the next week or so.
According to multiple sources, Rose could appear in a game within the current five-game road trip that Cleveland has. That road trip has already featured a defeat at the hands of the Boston Celtics and will include matchups against Orlando, Minnesota, Toronto, and Indiana. Of course, Rose's return will all depend on how Lue will want to implement him. Right now, Rose is currently behind Isaiah Thomas, Dwyane Wade, and Jose Calderon on the depth chart. Whenever Wade might need an off-day could be when rose next sees action.
Rose told ESPN and other reporters on Friday his thoughts on playing time and his role with the Cavs.
"It's whatever they want. I'm not trying to be a distraction to the team or anything like that. I'm here to be a professional about any situation I get put into and to own up to it and be a man about it," Rose said. "I just want to win. No matter how many minutes I'm playing, I'm not a stat guy. I did all that in the past. Now it's time for me to win a championship."
In a report from ESPN's Dave McMenamin, Rose told reporters that he is thankful for his rehabilitation process and how positive it has been.
"It's improving because of rehab. I'm picking up my rehab every other day. I'm doing conditioning and they've got me doing floor work every day. It's coming along pretty well. Thank God I don't have to worry about surgery."
It appears Rose will not return on Saturday against Orlando. But very soon, the former MVP shall return to the floor and provide a spark to Cleveland's second-unit that already boasts a trio of Wade, Kyle Korver , and Jeff Green.