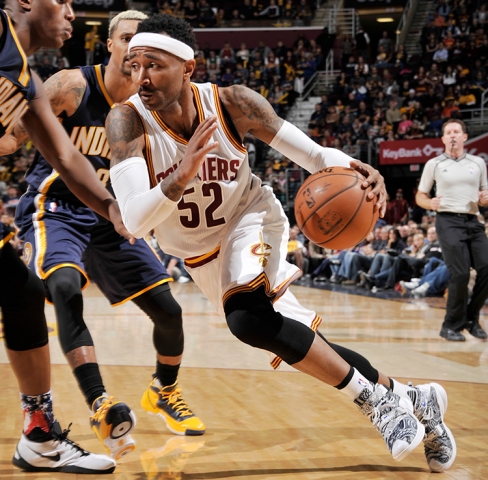 The Cavaliers will have a short two-game road swing tomorrow in Toronto and Sunday in Washington before their next home game on Monday, and will be doing it without the services of guard Mo Williams.
The team announced today that Williams will not travel with the team on their trip so he can get additional treatment on his left knee.
The 33-year-old backup to Kyrie Irving didn't play last Sunday against the Thunder, and also didn't play Monday against the Pistons in a home loss.
He did play four minutes last night in the teams win over Charlotte at home, he was held scoreless in attempting two three's and pulled in one rebound.
Last night was his first action since the All-Star break.
Dr. James Andrews determined earlier in the week that Williams was dealing with little more than inflammation, and he was cleared to return, but the team won't push him and have decided to hold him back home for the weekend's two games.