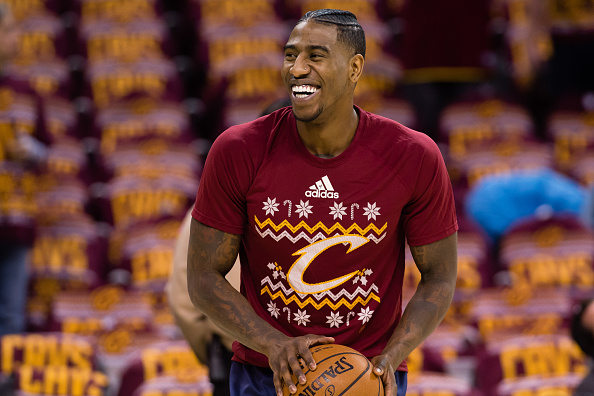 There's been plenty of rumors in the last 48 hours regarding Cavs shooting guard Iman Shumpert, and reported interest by the Houston Rockets.
Today Cavaliers coach Tyronn Lue cleared the air about the matter, for now at least putting chatter about Shump getting moved on hold.
#Cavs coach Tyronn Lue on trade rumors involving Shumpert: "I like our team, I love our team … For me, that's not going to happen."

— Tom Withers (@twithersAP) February 22, 2017
Shumpert in 51 games this season (15 starts) is averaging 7.8 points per game to go along with 1.5 assists. The rumor about the Rockets surround G Patrick Beverley, who the Cavs have interest in, but the Rockets reportedly don't want to give up.
The NBA Trade Deadline is 3pm on Thursday.