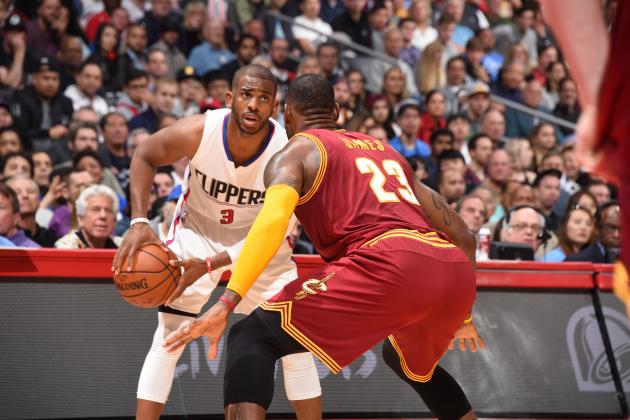 For the first time since Game 2 of the 2016 Finals, the Cavs lost their second-consecutive game, this time falling to the Los Angeles Clippers, 113-94
It was a close game for two quarters, but LAC started to pull away late in the second and entered the break with an eight-point lead, led by 21 first half points from J.J. Reddick.
DeAndre Jordan was a handful for the Cavs to deal with down low and the best evidence of that was Kevin Love grabbing his first rebound in the third quarter.
The Cavs game out of the gate sluggish in the second half and whatever brief spurts of offense they could muster were answered quickly by Reddick, Jamal Crawford, or Chris Paul.
Reddick scored a team-high 23 points on 9-of-13 shooting, knocking down four three-pointers.
Blake Griffin put up 13 points and dished out 11 assists.
Jordan grabbed 15 rebounds.
Austin Rivers and Crawford each scored 12 off the bench.
The Cavs combined to pass for only ten total assists and made only eight three-pointers as a team, the lowest night for both of those categories.
Cleveland was led by Kyrie Irving's 28 points, but it was to no avail, as the team was virtually out of the game from early in the third quarter onward.
The Cavs have now played poorly in three straight games, but were able to pull off a win on Sunday, despite a sluggish three quarters.
On Tuesday, the Cavs lost to the Bucks 118-101.
Unlike Cleveland's first two losses of the season, the Cavs had a full, healthy arsenal in each of these last two games.
In their loss to the Hawks, starting shooting guard J.R. Smith was sidelined due to an ankle injury.
In their loss to the Pacers, LeBron James rested.
The Cavs fall to 13-4 on the season, while the Clippers snap a three-game skid to improve to 15-5.

NEO Sports Insiders Newsletter
Sign up to receive our NEOSI newsletter, and keep up to date with all the latest Cleveland sports news.