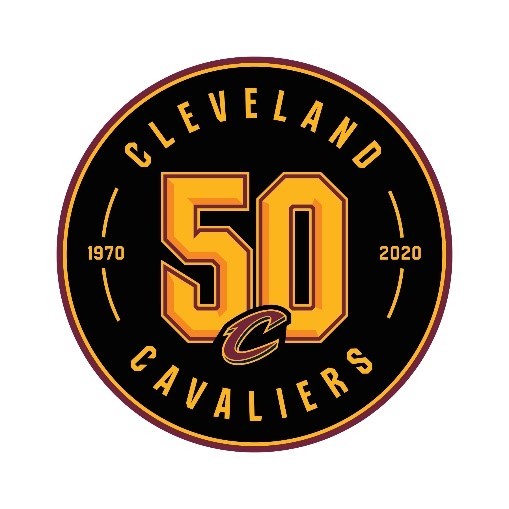 The Cavs have had a difficult week with the passing of popular television play-by-play man Fred McLeod on Tuesday. The team will begin training camp later in the month, and today the franchise announced its promotional schedule to celebrate the team's 50th Anniversary.
Here's the complete slate for this upcoming season:
The Early Years (1970-1983) presented by Medical Mutual
Wednesday, November 27 vs. ORL – Nick Mileti Cavalier Hat Giveaway
Tuesday, December 3 vs. DET – Austin Carr Bobblehead Giveaway
Friday, December 6 vs. ORL – Early Years Era Night
Richfield Coliseum Era (1983-1993) powered by FirstEnergy
Saturday, January 4 vs. OKC – Mark Price Bobblehead Giveaway
Sunday, January 5 vs. MIN – Richfield Coliseum Era Night
Tuesday, January 7 vs. DET – Cavs Puzzle Cube Giveaway
Gund Arena Era (1994-2003)
Saturday, November 23 vs. POR – Fanny Pack Giveaway presented by Mountain Dew
Monday, November 25 vs. BKN – Sword 50th Season Magazine
Wednesday, December 11 vs. HOU – Gund Arena Era Night
Friday, December 20 vs. MEM — Whammer Bobblehead Giveaway presented by Discount Drug Mart
Tuesday, January 28 vs. NOP – Retro 5-Panel Hat Giveaway powered by FirstEnergy
Saturday, February 29 vs. IND – Zydrunas Ilgauskas Bobblehead Giveaway
Saturday, April 11 vs. MIL – Gund Arena Era Night
New Wine & Gold Era (2003-2010)
Monday, March 2 vs. UTA – Joe Tait Talking Microphone Giveaway
Wednesday, March 4 vs. BOS – Fan-Voted Bobblehead Giveaway*
Saturday, March 7 vs.DEN – New Wine & Gold Era Night
Championship Era and Beyond (2011-Present)
Thursday, March 26 vs. LAL – Championship Era and Beyond Era Night
Monday, March 30 vs. PHX – Fan-Voted Bobblehead Giveaway*

NEO Sports Insiders Newsletter
Sign up to receive our NEOSI newsletter, and keep up to date with all the latest Cleveland sports news.