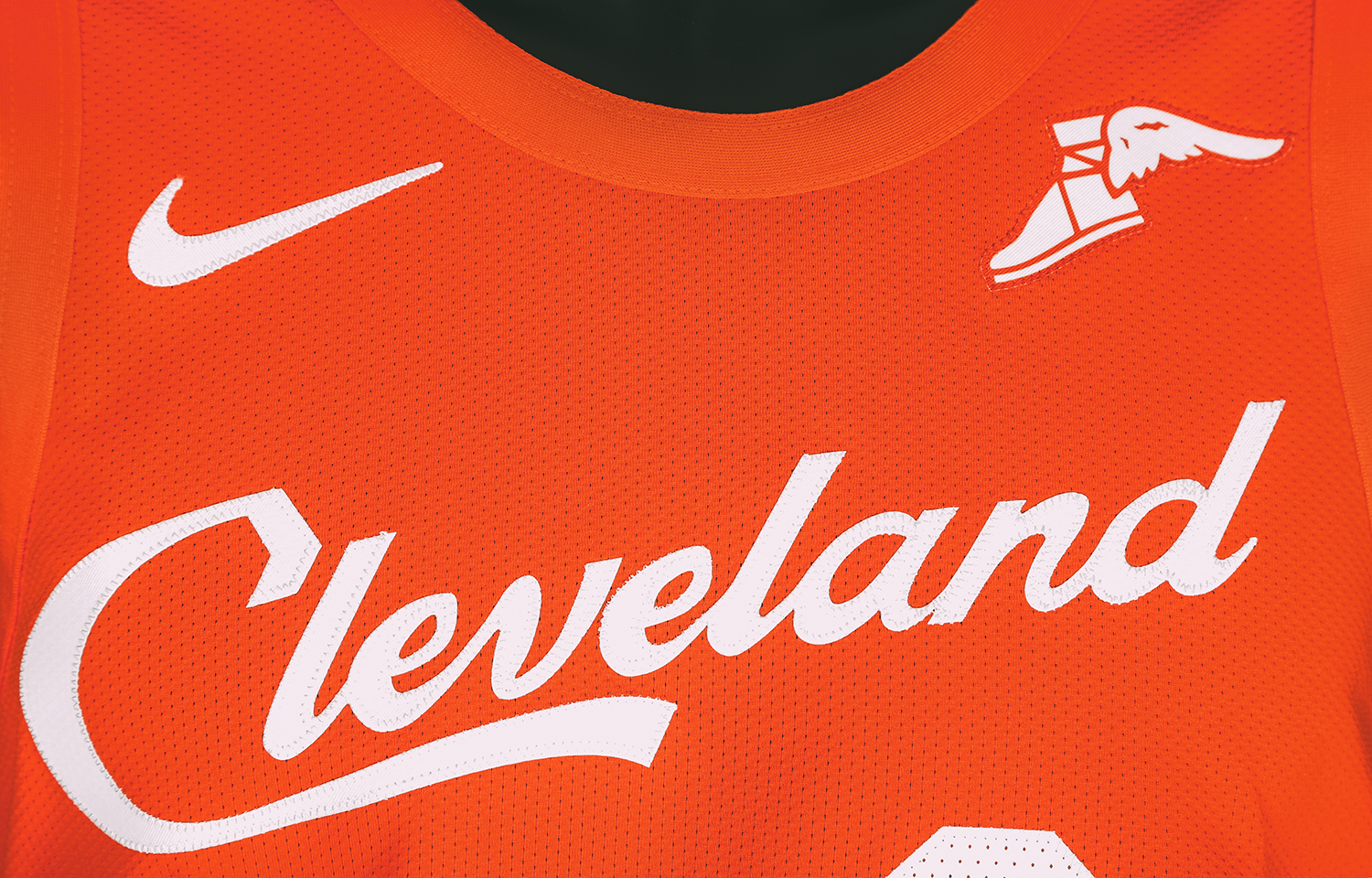 The Cavaliers on Thursday unveiled their new "Cleveland City Edition Uniform and Court" for this season, and needless to say the feedback is, in a word, mixed.
The uniforms, as the Cavs put it "designed in collaboration with Nike to be introduced for the current season. Bold in appearance, the new design reflects the shared traits of perseverance, pride and unity for a city and team moving together into the future.
"Cleveland" will be front and center for the world to see when the Cavs debut the newest installment of the City Edition uniform along with a specially designed City Edition homecourt for the first time on Tuesday, November 13th vs. the Charlotte Hornets at 7:00 p.m. at Quicken Loans Arena."
Here's quick look at a pic of the uniforms, which is explained here in a release by the Cavs: "Bold colors symbolize the energy between a city and team deeply connected by pride, spirit and optimistic forward motion. Vibrant orange and blue are a nod to the uniform the Cavaliers wore in 1994 during their first season in the new arena when they returned home to downtown Cleveland, which helped stimulate a new era of development and renaissance for the City. Over two decades later, the relationship between the City and the Cavs is forged in common purpose— to continue the momentum of growth and the championship journey with drive, determination and grit."
New Threads?#ThisisCLE pic.twitter.com/AJ0DsjlcZm

— Wine & Gold United (@CavsWGUnited) November 8, 2018
Here's a list of the games where you can see the uniforms:
Friday, December 7 vs. Sacramento Kings 7:30 p.m.
(Destination Cleveland "Cleveland" script desk sign giveaway)
Sunday, December 23 vs. Chicago Bulls 6:00 p.m.
Saturday, January 5 vs. New Orleans Pelicans 8:00 p.m.
Wednesday, February 13 vs. Brooklyn Nets 7:00 p.m. (ESPN)
Tuesday, March 26 vs. Boston Celtics 7:00 p.m.
The feedback on the uniforms was not all that positive, as you can see below from fans on Thursday:
Mood after thinking this #Cavs season couldn't get any uglier then seeing the new uniforms.

Barf. @Reflog_18 pic.twitter.com/1pqkxKKUAt

— April Lynn (@AVelotta27) November 8, 2018
I like the Cavs new uniforms. *ducks*

— Mike (@BlueMike5577) November 8, 2018
Wait why does everyone hate the new Cavs uniforms? I kinda like them.

— Jenna (@Jennabenna24) November 8, 2018
I actually really like the new Cavs uniforms. Y'all just continue to be sad at everything.

— Fetty Chuks (@SuperChuks10) November 8, 2018
New #Cavs uniforms: pic.twitter.com/jDz6r0fdNj

— Douglas DiLillo (@DouglasDiLillo) November 8, 2018
Hey @Cavs your new uniforms suck FYI

— Cody The Gray (@Cozy4041) November 8, 2018
The new cavs uniforms are worse than their playing this year???‍♀️

— Renata Iacovone (@renataiacovone) November 8, 2018

NEO Sports Insiders Newsletter
Sign up to receive our NEOSI newsletter, and keep up to date with all the latest Cleveland sports news.