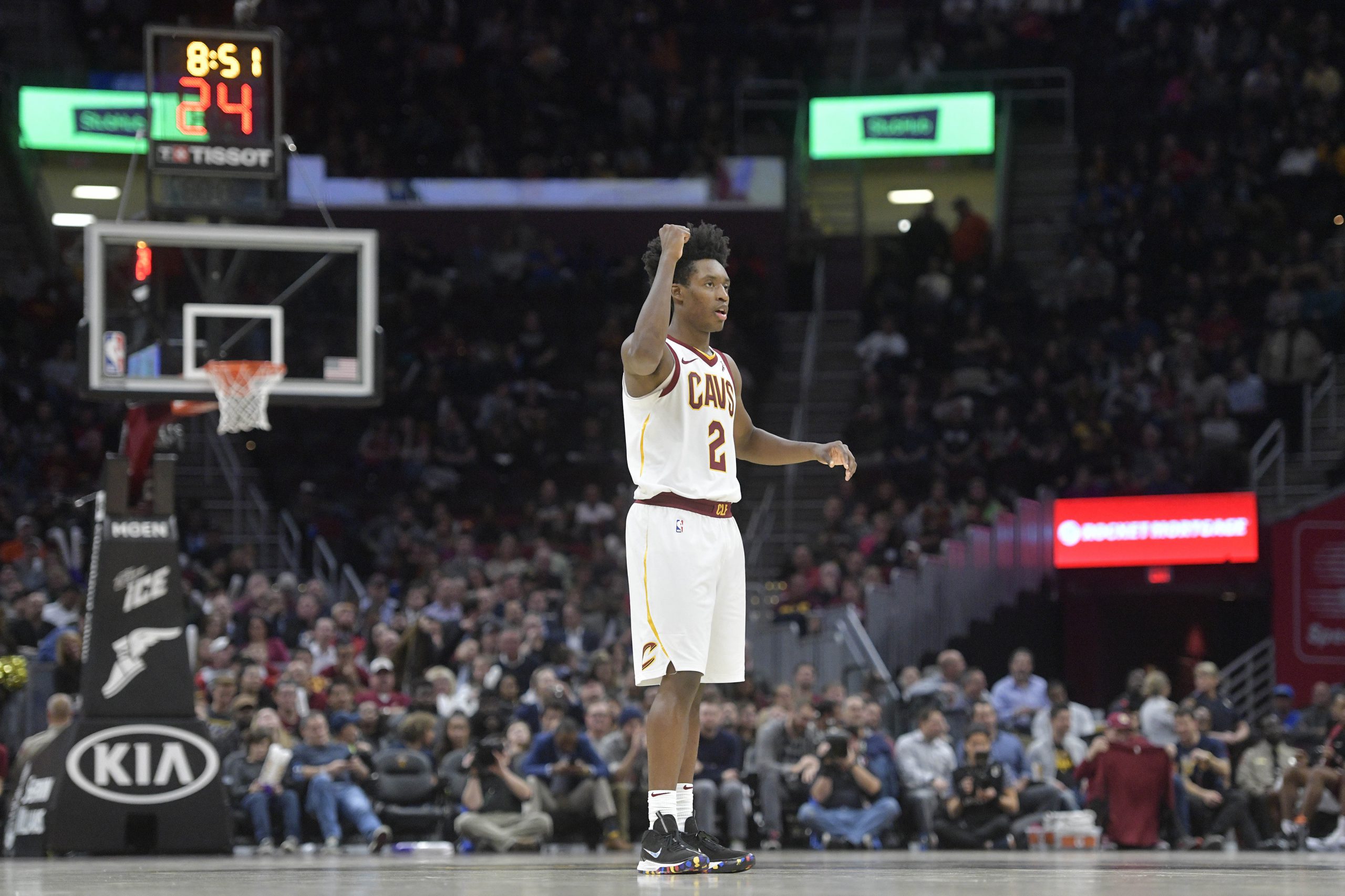 After falling to the Oklahoma City Thunder 86-95, the Cleveland Cavaliers are 1-10.
It was a hard-fought game in which the Cavaliers battled back from a 16-point deficit in the third quarter to take the lead before ugly shooting performances from J.R. Smith (5-17) and Jordan Clarkson (5-17) kept them from winning the game in the fourth quarter. Curiously, Rodney Hood only played 23 minutes despite scoring 11 points and 7 points in the third quarter. He had a team-high offensive rating (134) and probably would have been a more efficient option than Smith or Clarkson.
Their Cleveland Cavaliers next game will be against the Chicago Bulls on November 10th.
Without any further ado, here are my three takeaways from the Cavs loss to the Thunder:
They're better than their record says they are
The Cavaliers have the worst record in the NBA at 1-10 but they're a better team than their record indicates. Even before Larry Drew was hired to be Cleveland's head coach, the Cavaliers had shown that when they were clicking, they were able to hang with the playoff-contending teams, whether that be the Minnesota Timberwolves or Toronto Raptors.
After Drew took over, many of the team's flaws — like a lack of defensive execution and ball-movement — have started to fade. Despite injuries to their starting and backup power forwards, one of whom is a five-time All-Star, and now their starting point guard and small forward, Drew has managed to keep the Cavaliers competitive. They've lost two straight games that they had a real chance of winning in the fourth quarter. In other games, like their 19-point loss to the Denver Nuggets, the team has strung together solid halves but they have yet to play up to their standards for an entire game.
When you consider the close losses, the injuries and the growth that the team has shown since the season opener, it's clear that they're a better team than their record says they are.
Jordan Clarkson can be a playmaker
Jordan Clarkson is the Cavaliers' best perimeter scorer with a scoring average of 15.2 points per game. He's able to get into the lane with more ease than any guard outside of Collin Sexton but unlike Sexton, Clarkson has shown himself to have a knack for scoring around the rim and through contact. All that said, despite Clarkson's high scoring clip, it was hard to tell if he was actually making his team better.
Sure, he was putting points on the board in what was an otherwise anemic offense but he was looking for his own shots rather looking to get his team the best shot. If he used the threat of his scoring ability properly, there's no reason he wouldn't be able to drive-and-kick, make pocket passes in the pick-and-roll or dish it to bigs under the basket when the defense attempted to corral him with multiple defenders.
On Wednesday, Clarkson recorded eight assists because he was constantly looking to set up his teammates. While he's been in the role that's made him a scorer, he showed the Cavaliers he can be a playmaker too.
Collin Sexton showed his stuff in first NBA start
Playing a team-high 42 minutes in his first career start, Collin Sexton made his first three shots from the field and finished the game with 15 points, 2 rebounds and an assist on 7-14 shooting from the field (1-2 from three-point range). He was confident, getting to his shots in his spots and though the ball pressure got to him a couple of times, his handle wasn't shaky like it was against the Orlando Magic. Sexton, the eighth overall pick in the 2018 NBA Draft, looked good.
It was a great showing for a 19-year-old point guard who has had a lot of unfair criticism hurled his way this week. It's clear that Sexton has at least heard of the article saying that the veterans on his team don't think he knows how to play and it's unfortunate that, as he says he feels all the veterans have been helpful since his arrival, he doesn't seem to know who has been cutting him down when they talk to the media in private.
Nonetheless, Sexton played with confidence and poise nearly every minute he was on the court and against a point guard Cavs head coach Larry Drew feels he shares some similarities with in Dennis Schroder. Sexton clearly has plenty of room to grow but as he showed the world in his first start, you can't bet against him being the team's answer at point guard.

NEO Sports Insiders Newsletter
Sign up to receive our NEOSI newsletter, and keep up to date with all the latest Cleveland sports news.