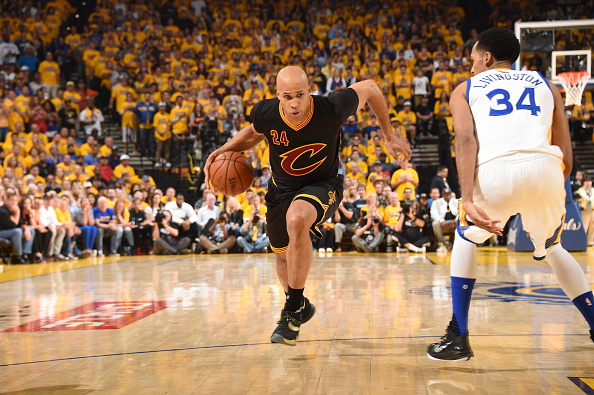 CLEVELAND– The Cavaliers officially announced the trade of Richard Jefferson and Kay Felder to the Atlanta Hawks via a press release on Saturday.
In return for Jefferson and Felder, who will both be waived by Atlanta, Cleveland acquired the draft rights to forward Dimitrios Agravanis and guard Sergey Gladyr.
According to the release, Cleveland is also sending Atlanta Portland's 2020 second-round pick, (the pick must fall between 56-60) and the less favorable of Minnesota's own 2019 second-round draft pick and the Los Angeles Lakers' own 2019 second-round draft pick.
"RJ embodies all of the things you could want in a veteran player and teammate," Cavs general manager Koby Altman said in the release. "His consistent success at a very high level over many years is a reflection of the kind of high quality player and person he is.
"His steady leadership, great attitude, dependability and performance helped us win an NBA Championship and we are grateful for all of his contributions on the court and within our locker room. Kay is a young, hard-working, talented player who has the potential for a bright and long future in this league as well. His daily dedication and hard work are going to help him greatly.
"We thank RJ and Kay and wish them the very best as they move on to the next chapter of their NBA careers."
Jefferson is a 16-year veteran, and has spent the last two seasons with the Cavaliers where he quickly became a fan favorite. In 153 games, he averaged 5.6 points and 2.2 rebounds in just under 20 minutes a game.
The Cavs acquired Felder from the Hawks on the night of the 2016 NBA draft. He averaged 4.0 points and 1.4 assists in 42 appearances last season.