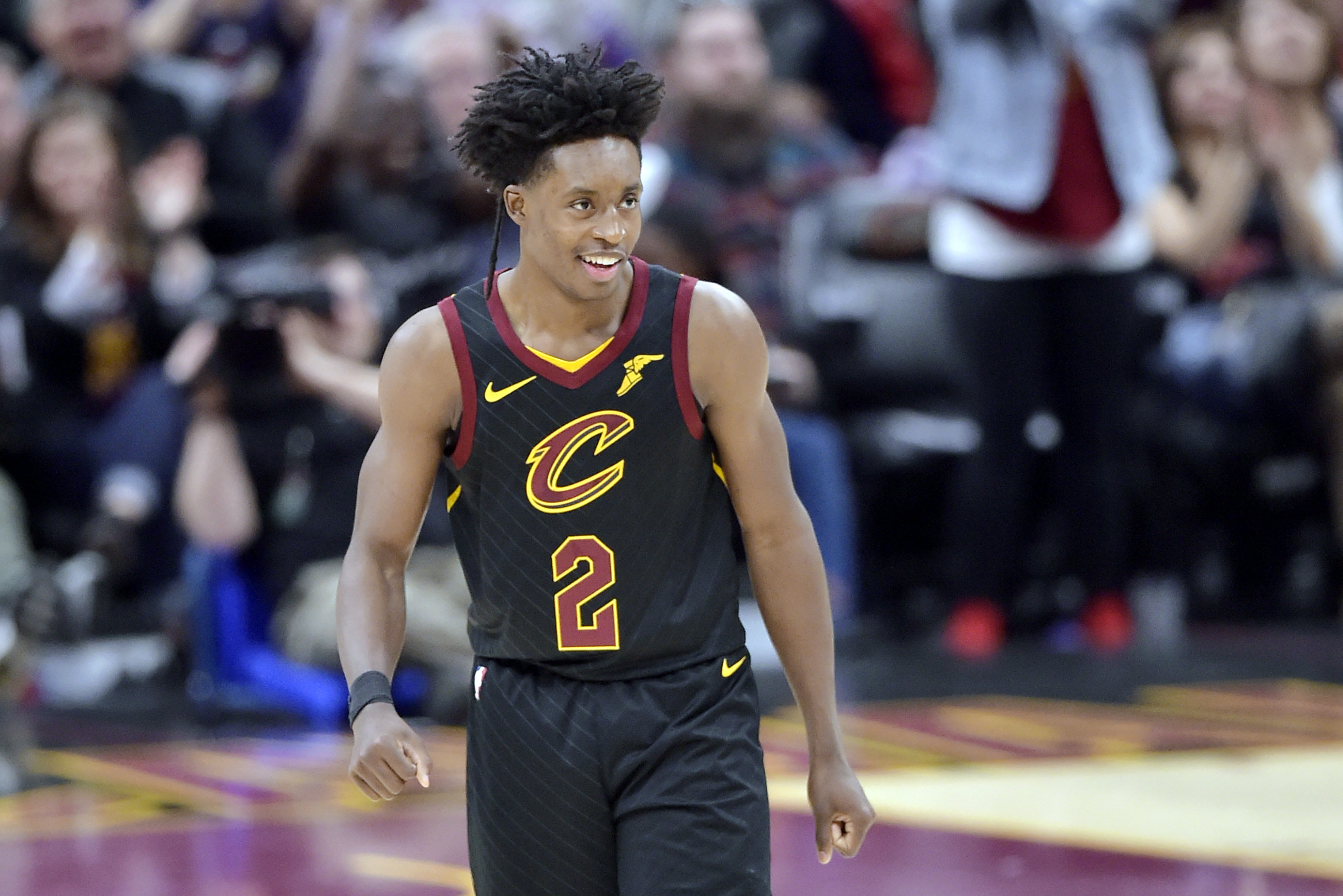 Cleveland- While everyone else was talking about the Cavaliers latest trade, the team came out and punched the Washington Wizards in the mouth early. Cleveland lead by 13 points at the end of the first quarter, and never looked back. The Cavaliers had a rhythm to themselves all night en-route to a 116-101 victory.
After the game, Cavs coach Larry Drew, sensed a motivated squad tonight. " I'm sure they wanted to bounce back tonight after a poor showing last night…It's one of those games that we got into a pretty good rhythm . We had some moments where we had some defensive breakdowns, but for the most part we stayed consistent with out game plan. We moved the basketball. I think we had (26) assists. Everybody really played well."
He's right, the Cavaliers played good team basketball for 48 minutes. Over the past two games Cleveland has played well in the first half, only to struggle in the second half. Saturday night, the Cavaliers were short handed, with Rodney Hood was out with a right foot injury. Cleveland needed guys to step up, and Collin Sexton and Tristan Thompson answered the call. The duo lead the Cavaliers from start to finish.
Career Nights
Sexton arguably had his best game of his career against a former All-Star John Wall. The rookie point guard tied his career high in points (29), also setting a new career high in assists (6).  Coach Drew was extremely pleased with the rookies performance Saturday, but mentioned after the game how he still wants to see Sexton be better on the defensive end.
"Defensively, he has to be better on ball and better in the pick-and-roll. That's a challenge that I throw out to him every single game. In the NBA, the pick-and-roll is such a huge part of our game."
Tristan Thompson has been the Cavaliers best player most of the season, and Saturday night was his best performance of the season. In the second quarter alone, Thompson was able to score 13 points, and grab 11 rebounds. Thompson's strong quarter, helped fuel a 21-2 run by Cleveland in the second. The last time a Cavalier player to have points-rebounds double-double in a quarter, was Anderson Varejao in 2014.
Thompson finished the game with a season high 23 points, and added 19 rebounds, his third 20-point, 15- rebound game. Sexton and Thompson didn't have to do all the work on his own Saturday, as five other Cavaliers joined him in double-figures. Alec Burks continued his strong play since joining Cleveland, as Burks added 14 points and 7 rebounds starting for Rodney Hood. Burks has now scored in double-figures in 5-6 games as a Cavalier.
Familiarity sums up the Cavaliers latest trade
John Henson and Matthew Dellavedova spoke with the media Saturday night before the Cavaliers took on the Washington Wizards. Below are a few things of note:
John Henson is out until the All-Star break. While Matthew Dellavedova is expected to play Monday in Milwaukee.
Henson is happy to play for coach Larry Drew once again…

"It's cool man. He really gave me an opportunity as a younger player in my second year to establish myself in this league. I'm thankful for that. I have nothing but good things to say LD."

If he had to be traded, Delly is happy it was back to Cleveland.

"Obviously you don't expect to pick up and move but it's the NBA so it can always happen. And if it was going to be anywhere, definitely glad it's here. Where I'm comfortable, there's familiar faces, and familiar places. A lot of friends here."
The stories of Delly guarding Kyrie Irving in practice, to the point Kyrie couldn't stand him still ring through the halls of the Q. So naturally, the question was raised about guarding rookie Collin Sexton in practice now.

NEO Sports Insiders Newsletter
Sign up to receive our NEOSI newsletter, and keep up to date with all the latest Cleveland sports news.