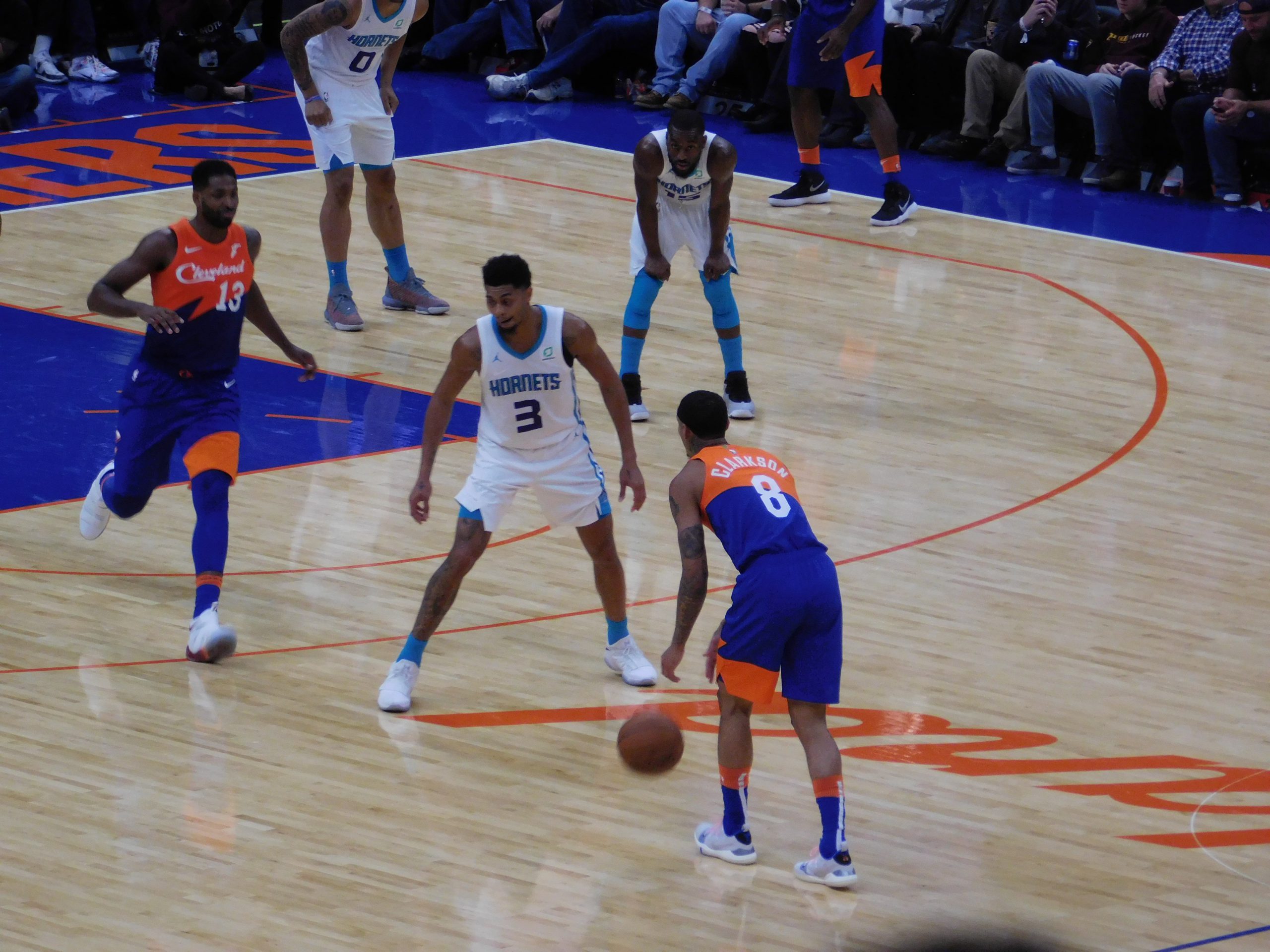 Toronto- The Cleveland Cavaliers and Toronto Raptors have played three times this season, and all three have gone essentially the same way. Toronto holding a lead much of if not all of the game, despite a strong effort from the Cavaliers. The 126-110 final would make it seem as this was a blowout, that was not the case.
Just ask anyone who watched the game.
Raptors fans would be prone to tell you this one was never really in doubt, and while they're probably right… Cleveland was close all night. The Cavaliers never held a lead Friday night, as Toronto used multiple mini-runs throughout the game to keep the Cavs at bay. The closest the Cavaliers were able to get was five in the fourth quarter. Toronto seemed to have an answer to everything Friday. That answer was usually Kawhi Leonard.
Leonard was the lone All-Star on the floor tonight, as his running-mate Kyle Lowry is still sidelined. This was very obvious in Socitiabank Arena, as Leonard finished with a game high 37 points on an extremely efficient (12/16) shooting. At one point in the game Leonard made nine shots in a row, including a number of key three point plays;.b
Collin Sexton fouled out of this one as the guard was on the unfortunate end of a few Kawhi Leonard three point plays. It was the first time Sexton fouled out a game in his career, luckily he was still able to impact the game. The Cavs rookie scored 17 points and grabbed five rebounds, while also dishing out three assists.
Another strong night from Larry Nance Jr really helped keep the Cavaliers in this one as the forward was able to effect the game in a multitude of ways. Nance Jr not only scored 16 points and grabbed 12 rebounds, but the Cavs also ran their offense through him.
Toronto and Cleveland were both without key players Friday night, which opened the door for unlikely heroes. One of those guys was former Indiana Hoosier, OG Anunoby who scored 21 points and added eight rebounds. Cavs fans should remember Anunoby for his efforts last season in the playoffs, as he played well in the four game series.
Bench gave the Cavs a chance
After three quarters of basketball in Toronto, the Cavaliers had 93 points, 47 of those were scored by the Cavs bench. Once again Jordan Clarkson lead Cleveland off the bench, finishing with 25 points, while also adding four rebounds and four assists. The Cavaliers guard has now scored over 20 points in 10 games this season, the highest mark for the Cavs. Clarkson has thrived this season in a bench role regardless of who he has had playing beside him.
The Cavaliers rotation has been all over the place this season with trades and injuries complicating things, but one new Cavalier seems to really bring out the best in Clarkson. Matthew Dellavedova and Clarkson really seem to play well together, have both spoken about how they play off each other well. Dellavedova has as good of court vision of anyone on the Cavs, thus allows Clarkson to play off ball knowing he'll be found again. In fact Dellavedova was able to find a number of Cavaliers, leading the team with six assists.
Friday night was no different as the two of them paced the Cavaliers bench. If Clarkson is the Cavaliers spark plug, than Delly is the engine.
A number of Cavs stepped up Friday night, Ante Zizic scored 11 points and grabbed 6 rebounds in 17 minutes. The Croatian big man has had a spotty role with the team this season, but has made the most of the Tristan Thompson injury. Another guy making the most of his opportunity is Jaron Blossomgame, who played a career high 30 minutes against Toronto.

NEO Sports Insiders Newsletter
Sign up to receive our NEOSI newsletter, and keep up to date with all the latest Cleveland sports news.