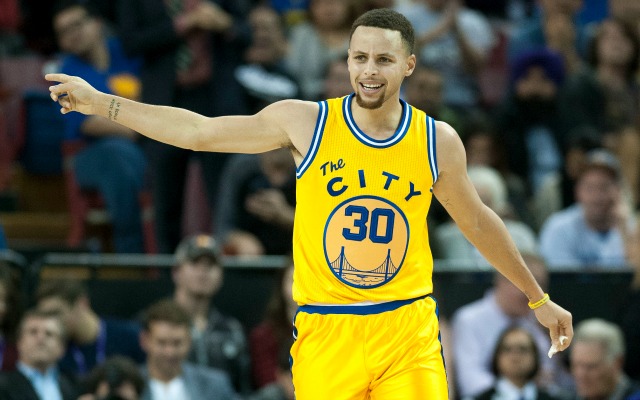 The Cavaliers hosted the Golden State Warriors at Quicken Loans Arena for the first time since June 19, 2015, when the Warriors hoisted the Larry O'Brien Trophy on Cleveland's home court. It was ugly from tip-off and the Cavs were demolished 132-98.
The Warriors picked up right where they left off the last time they were in the building, shooting five-for-five to start the game, jumping out to a 12-2 lead.
Head Coach David Blatt would call a timeout early to regroup and the Cavaliers proceeded to go on a 9-4 run to get it to a 15-11 game midway through the first quarter.
Golden State interim Head Coach Luke Walton would call a timeout, which prompted a 19-10 run to end the quarter and the Warriors would lead 34-21.
Steph Curry scored 16 points in the first quarter, hitting six of his first seven shots. Draymond Green dished out five assists in the quarter.
After Kyrie Irving and Kevin Love were held scoreless for the first 16 minutes of play, Irving hit his first field goal of the game. The two-thirds of Cleveland's "Big Three" shot a combined 0-for-7 up to that point.
The second quarter was one the Cavaliers would love to forget, as Golden State outscored Cleveland 36-23. The Warriors would enter halftime with a 70-44 lead, shooting 67 percent from the field, hitting 10-of-17 three-pointers.
Curry led all scoring in the first half with 21 points on 8-of-10 shooting.
Love scored three points in the first half. Irving scored two.
The Cavs did not put up a fight. J.R. Smith was ejected on a questionable flagrant-two foul after leading the team with 14 points through just over one half.
Golden State led 104-67 at the end of the third quarter. Curry would not play the whole fourth quarter, finishing with 35 points on 12-of-18 shooting, hitting seven three-pointers. The Warriors would go on to win 132-98.
Green was three rebounds shy of a triple-double, putting up 16 points, 10 assists, and seven boards.
Andre Iguodala scored 20 points off the bench, while Klay Thompson scored 15.
The Warriors made 19 three-pointers on 38 attempts, and shot 56 percent from the field overall.
LeBron James finished with 16 points, five rebounds, and five assists. He led the Cavs in scoring.

NEO Sports Insiders Newsletter
Sign up to receive our NEOSI newsletter, and keep up to date with all the latest Cleveland sports news.