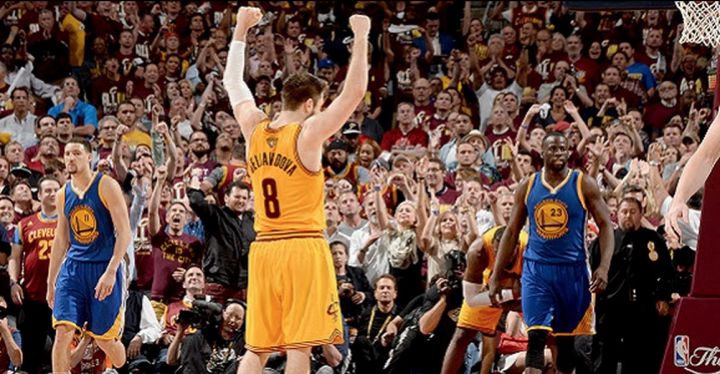 Cleveland- Shortly before Larry Drew was set to have his pregame press conference, word broke about a Cavaliers trade. When Adrian Wojnarowski of ESPN reported Cleveland acquired Matthew Dellavedova and John Henson. In exchange for George Hill and Sam Dekker going to Milwaukee. The Cavaliers also received 1st and 2nd round picks for the 2021 draft.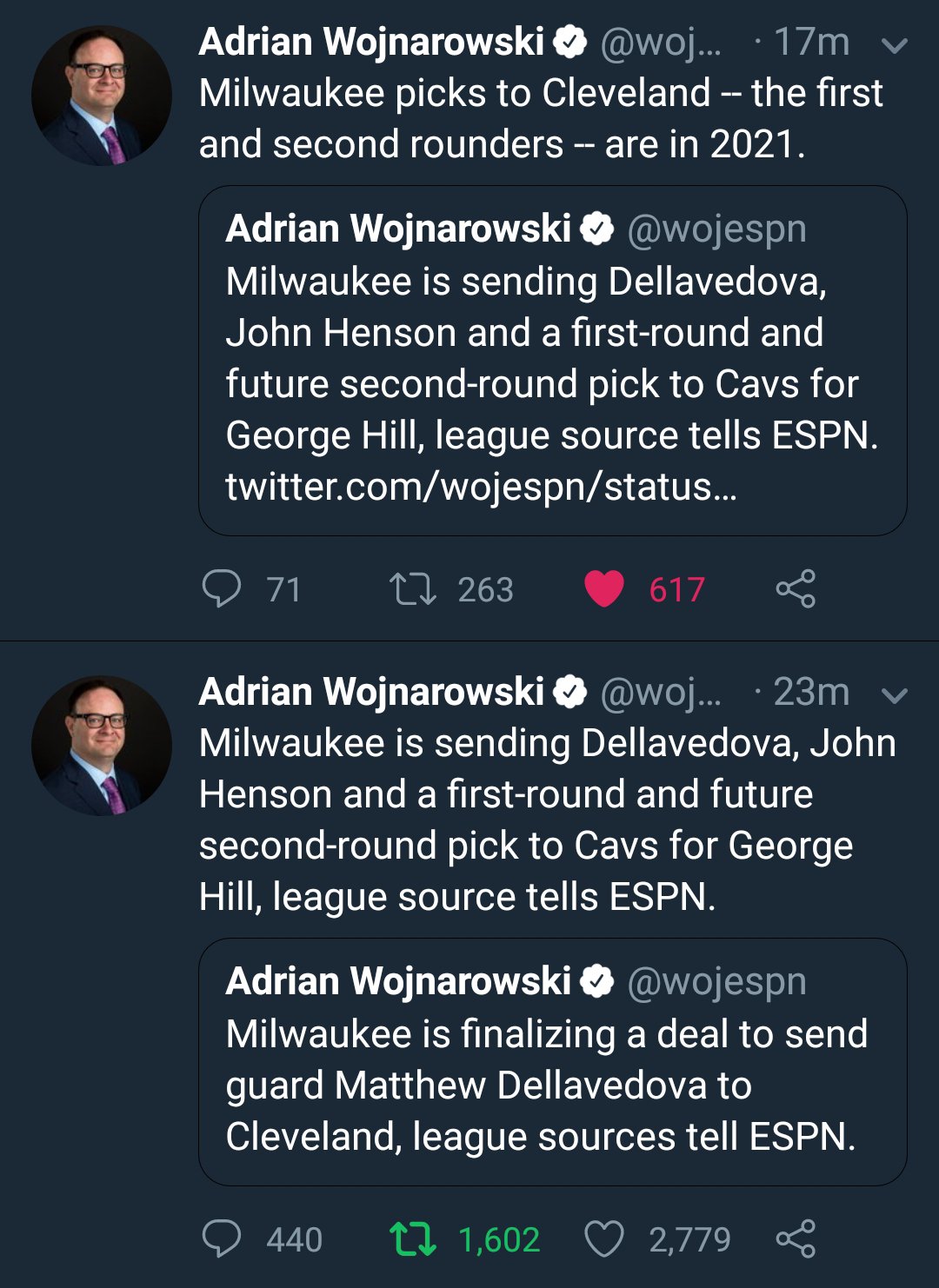 Shortly after Wojnarowski broke the story, Zach Lowe announced the protections on the Cavaliers future picks.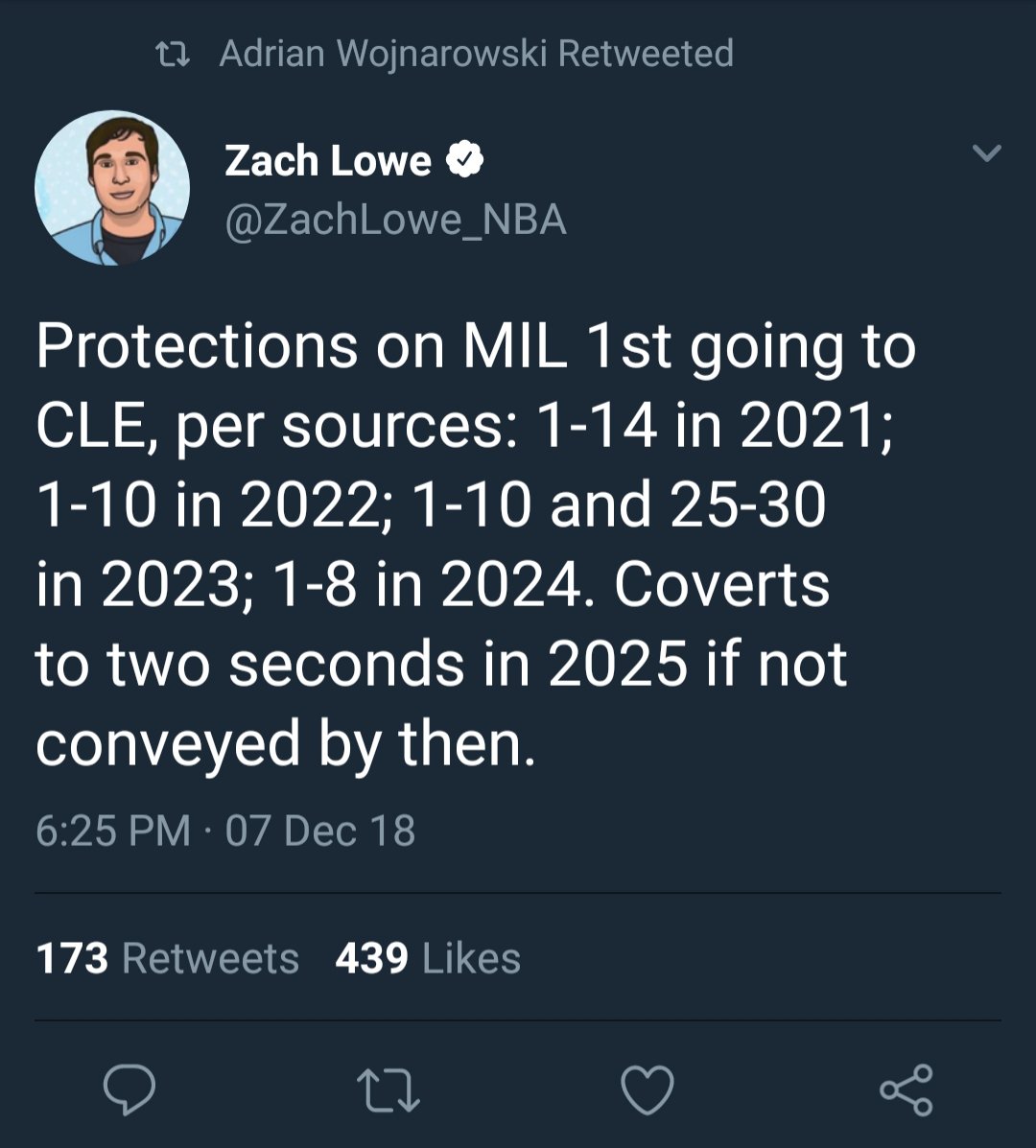 Milwaukee is able to free up cap space with this deal, as they continue to build around Giannis Antetokounmpo. As Hill and Dekker are both unrestricted free agents this upcoming summer. The Cavs are acquiring draft capital with two future picks, while taking on a little extra money. The next two seasons, Cleveland will have both Dellavedova and Henson on the books. With Dellavedova earning eight million each season and Henson 9.5 million this season and 8.7 next season.
Dellavedova and Henson had roughly fallen out of the rotation with the Bucks, but both should see a minutes increase in Cleveland. On the season Dellvedova is averaging 1.7 points, 2.4 assists in only eight minutes a game, while Henson is averaging 5 points and 5 rebounds in just over 13 minutes.
Of course Cleveland gets the return of one of their favorite players from the 2016 championship team. Dellavedova played himself to the point of exhaustion during the 2015 Finals, something Cavs will never forget. The Cavaliers are getting back a player in Dellavedova,built on toughness. Someone they know is going to work hard, doing whatever it takes to help the team win. Now that Hill is in Milwaukee, Delly should slide into the back up point guard spot behind Collin Sexton.
Henson meanwhile should help strengthen a front court currently without Kevin Love, the Cavs have essentially been playing with two big men. Tristan Thompson and Larry Nance Jr have done a fine job, particularly of late. Thompson has 14 double-doubles on the season, and is going for his fifth straight Friday night against the Kings. Nance Jr is one of the Cavaliers better play-makers this season, a role he is comfortable with.

NEO Sports Insiders Newsletter
Sign up to receive our NEOSI newsletter, and keep up to date with all the latest Cleveland sports news.