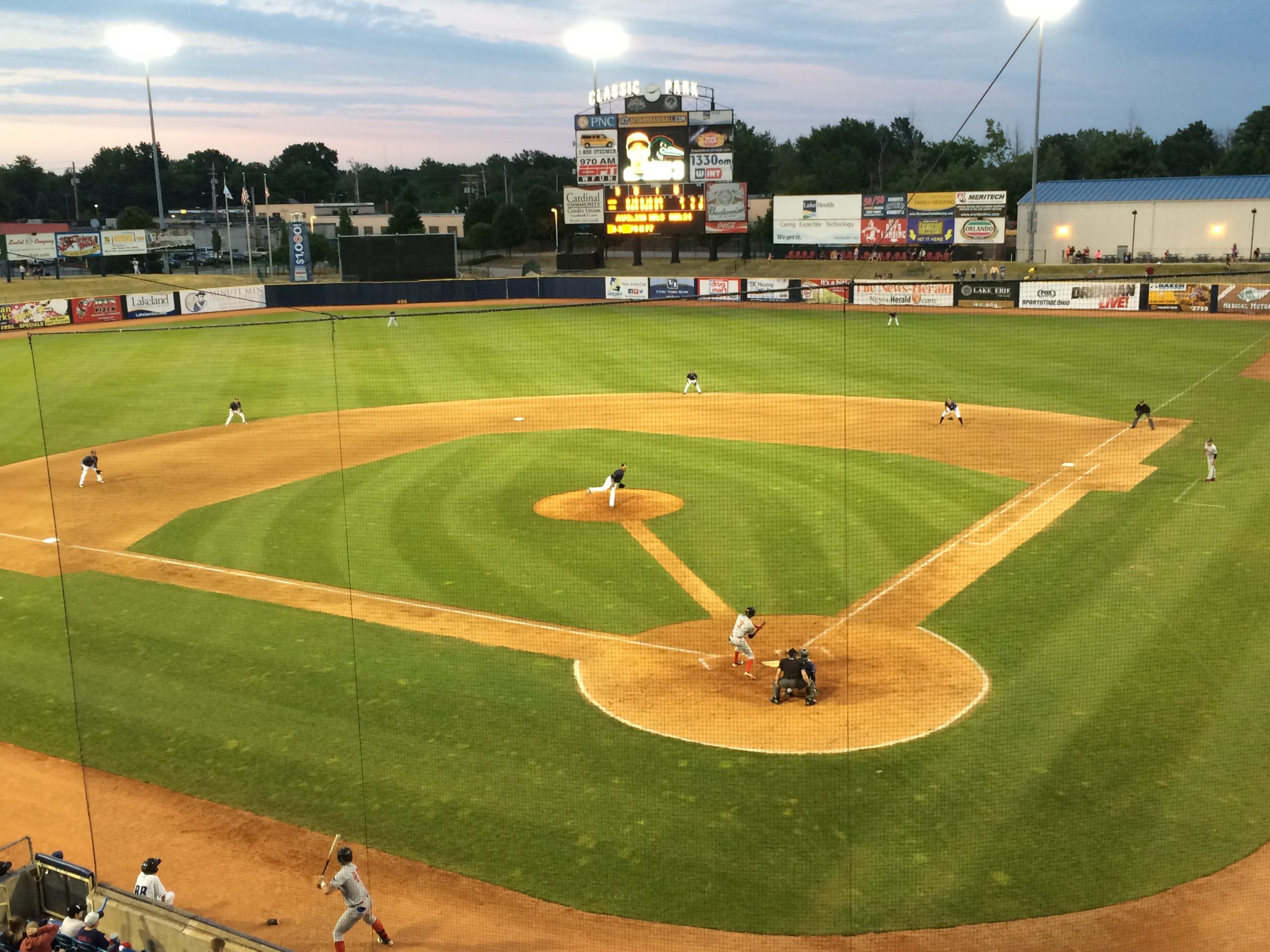 After finishing just 1/2 game out of a first half playoff berth before the All Star break, the Lake County Captains dropped the first game of the second half of the season against the Great Lakes Loons 2-1.
It was a pitchers' duel all the way through, with both teams combining for 10 hits in the game.  Loons starter Isaac Anderson carried a perfect game into the 4th, retiring the first 10 Captains he saw and striking out 6 of those 10 batters.
Great Lakes got on the board with three straight hits in the second off Captains starter Shao-Ching Chiang.  Omar Estevez led off the inning with a single and scored two batters later on a Donovan Tate RBI single to center, but Chiang limited the damage to just the 1 run with the help of a double play and strikeout.
The Loons' only other run of the game came on a 5th inning mammoth home run from Tate that cleared the bleachers in left field.  Chiang finished giving up 2 runs on 4 hits in 5 innings of work, striking out 4 without walking a batter.
Anderson held Lake County scoreless in his six innings, giving up just 2 hits and striking out 8.  The Captains finally broke through for a run in the 8th inning against reliever Ivan Vieitez.
Jose Medina hit a chopper to second that was thrown over the head of first baseman Eric Meza for a 2-base error.  After a Bobby Ison single, Erlin Cerda singled home Medina to cut the lead to 2-1.  As Cerda attempted to steal second, Ison strayed too far from third base and was caught in a rundown between third and home to end the inning.
The Captains went 1-2-3 in the bottom of the ninth and dropped the first game of the second half 2-1.  Chiang took the tough-luck loss while Anderson earned his 5th win.  The two teams square off again tomorrow at 7 PM.