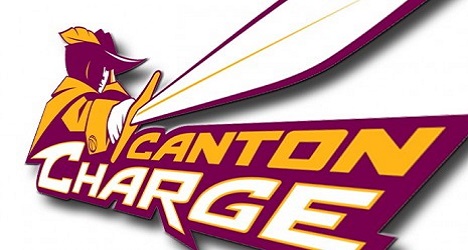 Juvonte Reddic, who the Canton Charge drafted in the third round of the 2015 NBA D-League Draft, returned to the NBA D-League to participate in the 2016 Elite Mini Camp after spending the past season playing internationally. Charge forward Jonathan Holmes was originally selected to participate in the two-day event (May 8-9), which allows the top 40 D-League prospects to showcase their skills in front of NBA scouts.
Here's a recap how Reddic performed at the Elite Mini Camp:
Measurements
Height w/o shoes — 6'8.5″
Height w/ shoes — 6'9.5″
Wingspan — 7'1″
Standing reach — 8'10.5″
Weight (lbs.)  — 244
BAM Testing
No step vert — 27″
Max vert — 33.5″
3/4 court sprint — 3.403
4-way agility — 11.79
Reaction shuttle — 3.457
Scrimmages (4 games)
Game 1: 11 points (3-4 FG, 5-8 FT), 4 rebounds, 2 fouls
Game 4: 4 points (2-5 FG), 1 rebound, 1 assist, 1 turnover, 2 fouls
Game 6: 4 points (2-4 FG, 0-2 FT), 1 rebound. 1 turnover. 4 fouls
Game 7: 7 points (2-5 FG, 3-4 FT), 2 rebounds, 1 steal, 1 turnover, 2 fouls
—
9.0 points, 2.0 rebounds, 0.3 assists, 0.3 steals, 0.8 turnovers, 3.0 fouls
—
All in all, Reddic seems much like the player he was in 2015-2016, when he averaged 9.0 points and 5.3 rebounds per game for the Canton Charge in 43 games (22 starts). He averaged 11.6 points and 5.6 rebounds per game for Kollossos Rodou BC of the Greek Heba A1 League.
Reddic doesn't have a crafty offensive game but knows how to use his frame to get positioning and has a natural feel for the game. Defensively, Reddic's straight line speed and foot speed allow him to defend multiple positions. He would likely play center for the Canton Charge in head coach Nate Reinking's offense and, with the new CBA presenting different opportunities for NBA D-League players in terms of their earning potential and the creation of two-way contracts, the NBA D-League (will be the NBA G-League next season) could be where Reddic plays at next season rather than with an international team.

NEO Sports Insiders Newsletter
Sign up to receive our NEOSI newsletter, and keep up to date with all the latest Cleveland sports news.