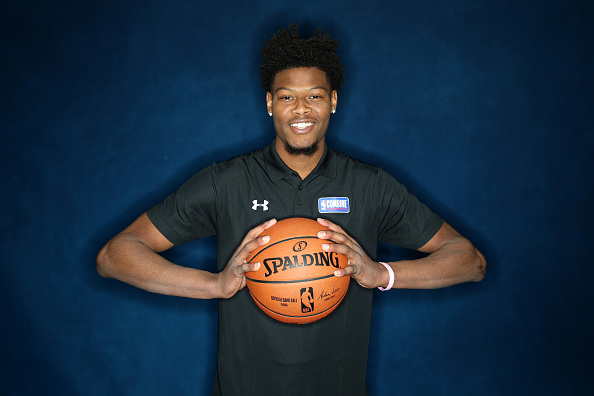 Well, the draft lottery sure didn't work the way the Cleveland Cavaliers hoped.
Aiming to land a top three pick after winning just 19 games last season, Cleveland instead dropped to fifth overall. The days of photo-shopping pics of Zion Williamson in a Cavs jersey have officially come to an end, replaced with debates over Jarrett Culver or De'Andre Hunter.
While these two players will likely be the focus of any Cleveland draft talk, there's another who could find his name hovering around the conversation. Duke's Cam Reddish is a prospect nobody seems able to come to an agreement on, and could also be a wildcard option for the Cavs.
On the surface, the idea of nabbing Reddish with the fifth pick looks like a steal. At 6'8″ and 218 lbs, he has the ideal size for an NBA winger. Heading into last season, Reddish even ranked above Williamson in some college prospect polls.
Unfortunately, his time at Duke didn't go as expected.
Reddish's game log reads like a seismograph, veering back and forth between strong showings and nights of ineffective shooting. He wrapped up his year by logging just 33 total points in three NCAA tournament games and seeing his name drop lower in mock drafts.
Because of this, Reddish has been labeled as this year's ultimate "boom or bust" pick. He has all the tools to become a successful NBA player, but he's yet to display an ability to utilize said tools effectively on a consistent basis. He could make a team look incredibly savvy for taking him, or set it back by never fully reaching his potential.
Cleveland has to decide if it wants to be the one to make that bet. Complicating this decision is the fact that, when attempting to diagnose Reddish's struggles, you end up finding just as many reasons for the team to take him as there are for passing.
It'd be easy to look at Reddish's supporting crew at Duke and use this to explain why he so frequently faded out of games. After all, how can you stand out when you share the court with Williamson and RJ Barrett, two of this year's can't miss prospects? It'd be completely understandable to excuse Reddish's inefficiencies by noting how difficult it can be to thrive with two ball-dominant superstars on the floor.
Of course, the other side of this argument just adds more complication. With opposing defenses putting so much focus on his headline-stealing teammates, shouldn't Reddish have flourished? Shouldn't his getting less attention from opponents have created more opportunity to show why he was a five-star recruit?
If the Cavs are truly interested in Reddish, they'll have to come to a consensus on what caused such an uneven showing from him last season.
It's worth noting that, if Cleveland does have Reddish on its radar, the team just hired the right coach for him. While at Michigan, John Beilein developed a reputation for getting the most out of his players, consistently turning a roster of three-star recruits into a contending team. Knowing this, it sure seems like he'd be up for the task of ensuring Reddish hits his potential.
Of course, even if Cleveland feels confident in Beilein's ability to develop Reddish, it still doesn't make the idea of selecting him any less of a gamble.
The Cavs' rebuild is in a precarious place. After last night, they're no longer in a position to take a can't miss prospect. They'll instead be rolling the dice, needing to make the right selection among a crop of players who have promise, but not the unanimous praise of Barrett or Williamson.
In Reddish, the Cavs could land a steal of a player who meets his potential at the perfect time. They could also be taking someone who just never pans out, continuing to offer inconsistent play en route to an underwhelming career.
They badly need the former. They can't afford the latter.

NEO Sports Insiders Newsletter
Sign up to receive our NEOSI newsletter, and keep up to date with all the latest Cleveland sports news.