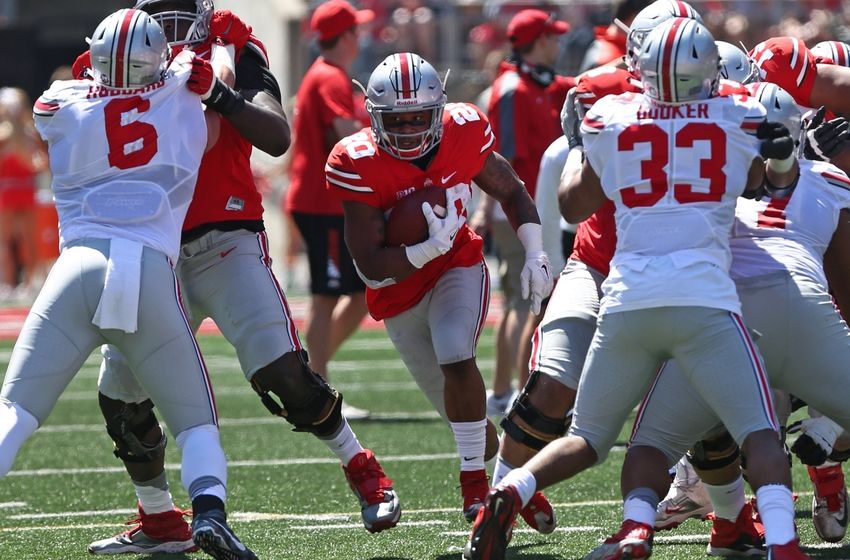 By: Michael Bohm
In the past several years, the SEC has stood atop college football as the most dominant conference. Four other conferences have been knocking on the doorstep to claim that title, and this year, one may actually claim the crown from the king.
The Pac 10, Big 12, ACC and Big 10 have all put forth strong efforts throughout the years. Look no further than last year, when Clemson took down the Crimson Tide in an epic battle for the ages. And yet, the Goliath that is the SEC still stood; one big win did not mean that the ACC would earn that title, it was but one battle in the war.
As teams representing two of these hungry conferences prepare to clash Saturday night, there is no question how important a victory would be for the respective squads. What made the SEC the far and away favorite? In great part, the non-conferences showdowns. Beating up teams within the conference is one thing, but to do it against top teams in differing conferences? That is dominance.
As the second-ranked Ohio State Buckeyes gear up to host the fifth-ranked Oklahoma Sooners, so too does the nation prepare for, at this point, the biggest matchup of the season. Last year, Ohio State invaded Sooner territory and won convincingly, earning them a position in the playoffs.
This year, the stakes are no smaller, as the winner is set up for a primed run through the remainder of the season, while the other is left playing catch up. In addition, it will certainly go a long way in determining which of these two conferences is best-suited to take down the SEC.
The Sooners enter Saturday's showdown with a new head coach in Lincoln Riley, but their incumbent signal caller remains. Baker Mayfield has entered each of the past two seasons as a Heisman hopeful, and his week one performance indicated nothing to say otherwise. Completing 19 passes for 329 yards and three touchdowns on 20 attempts, Mayfield was as close to flawless as one could be.
This definitely raises concerns for an Ohio State secondary that lost three key members to the NFL. Last week's outing against Indiana certainly left some questions unanswered, but there were also a number of instances that provided Buckeye faithful with a glimpse of what these defensive backs can do.
No doubt, Indiana quarterback Richard Lagow turned heads with some throws that were capped off by highlight haul-ins. But, that's exactly what they were: Highlights. Meaning, they should only be considered highlights because the members of the Buckeye coverage crew were staying with their guys so well that the wideouts had no choice but to make incredible catches to overcome such tight coverage.
Denzel Ward and Kendall Sheffield were just two of the names spotted all over the field last week.
Mayfield has an impressive arm, more proven than that of Lagow, but "threading the needle," as it is often referred, is a skill which even the most elite college QB's lack, Mayfield is no exception.
The leader of the Sooners is a dual threat with one of the more elite arms in all of college football. However, the secondary that he must deal with on Saturday night will easily be the toughest he will see all season.
That doesn't even include the front seven.
The Buckeyes boast one of the nation's fiercest defensive lines. Headed by the likes of Sam Hubbard, Nick Bosa, and Tyquan Lewis, Mayfield will have limited time to get his passes off if he wants to leave Columbus unscathed. Oklahoma will answer with a strong, experienced offensive line. They created plenty of holes for the Sooner running game. But, compared to their opponents last week, UTEP, they will have their work cut out for them. Mayfield's top target from week one, tight end Mark Andrews, will have to find some openings in a hurry.
On the other end, Ohio State brings an offense into the fold that showed some inconsistency in their first game. Wide receivers had difficulty separating from their coverage, while also dropping some passes. And, senior QB JT Barrett faced many of the same worries that were left on the field last season.
Though, Barrett certainly settled some concerns with his intermediate to deep passing against the Hoosiers; making some near perfect-placed throws that simply could not be brought down. If there are any areas to stress about, it is the unproven receivers of the Buckeyes.
Paris Campbell and Johnnie Dixon enter Saturday's game as the two starters of the wideout position. Both dropped should-be catches, and later made amends with long touchdowns. The mistakes made last week may not be expendable this time against a high-powered Sooner offense. This will undoubtedly be the position to watch.
Perhaps the greatest highlight of Week 1 was freshman sensation JK Dobbins. The true freshman was absolutely electric, notching 181 yards on the ground. Now, add Mike Weber to the mix. It makes for quite the intimidating tandem. Between the rushing attack of this dynamic duo, along with the dual threat factor of Barrett, Oklahoma will undoubtedly have their hands full.
Ultimately, whichever club comes out victorious will not only be winning it for themselves, but their conference as well. Having finally added a conference championship into their repertoire, the playoff committee no longer has any excuses to withhold a Big 12 team from a playoff berth if they are deserving. Before any of that comes into question, though, they must get through THE Ohio State Buckeyes.

NEO Sports Insiders Newsletter
Sign up to receive our NEOSI newsletter, and keep up to date with all the latest Cleveland sports news.