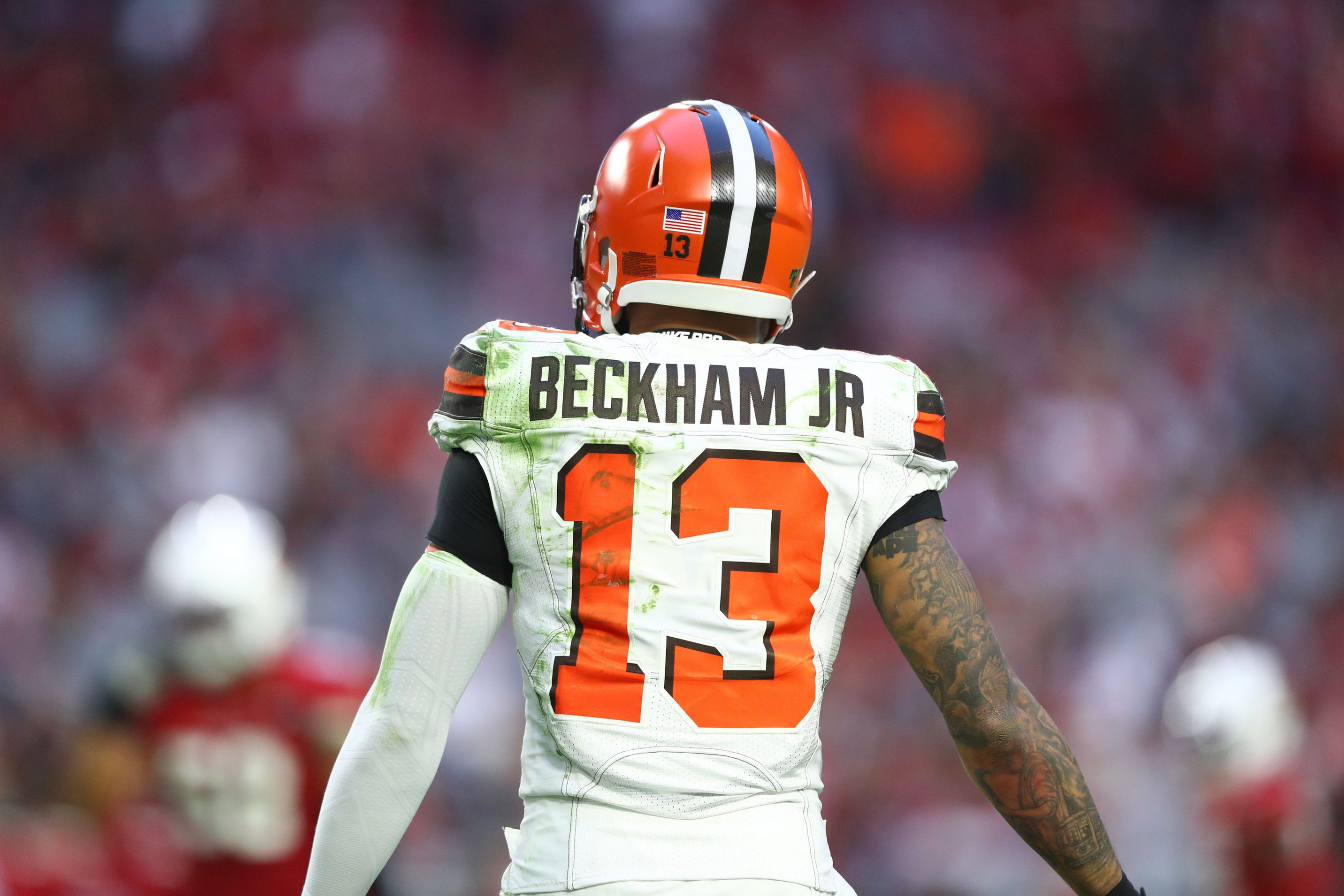 Browns wide receiver Odell Beckham Jr. is never one to hold back on comments, and his latest about the league and playing in 2020 are sure to not make Browns fans happy.
Beckham in an interview published Monday in the Wall Street Journal said in so many words that the NFL shouldn't play in 2020 due to the ongoing pandemic of the covid-19 virus.
"I just feel like the season shouldn't happen," Beckham said.
"I'm prepared for it to not happen and I wouldn't mind not having it."
One has to wonder if the feelings of Beckham has changed at all, as the interview with the Journal according to Cleveland.com's Mary Kay Cabot was done two weeks ago.
Since then players have stated the Browns facility in Berea is a very safe and clean place, including Beckham himself.
Cabot says that as of now Beckham has no plans of opting out of the 2020 season.
Beckham was not shy about commenting about NFL ownership, saying that owners are only concerned about money, which is why the season is slated to go on as planned in September.
"Obviously with everything that's going on, it doesn't make sense why we're trying to do this. I can understand basketball was already in the playoffs. Five-on-five basketball in an arena is going to be more intense than regular-season games," Beckham said.
"Hooping is different than playing an eleven-on-eleven contact sport where there's 80 people in a locker room. We're not ready for football season. So why are we trying to push forward?
"It's obviously for their money. And that bothers me because there's always been this—and I hate saying it like that—but the owners' [attitude is], 'Oh we own you guys,' and just kind of that unfairness going on that they don't see us as human."
The NFL season does still have plenty of hurdles to overcome just to be able to take the field in September, as with no preseason games it's a mystery what teams are going to look like when they take the field the second week in September.
Looking at the other leagues you can see how tough it has been for Major League Baseball to keep players safe, as the Miami Marlins and St.Louis Cardinals both have had outbreaks on their team which has totally effected the league.
MLB had to cancel over 30 games last week due to the Marlins and Cardinals situation of the covid-19 outbreak.
For now, Beckham's comments are sure to get plenty of attention around the league, and it will be interesting to see if he tries to rescind them to try and still the choppy waters in Berea.

NEO Sports Insiders Newsletter
Sign up to receive our NEOSI newsletter, and keep up to date with all the latest Cleveland sports news.