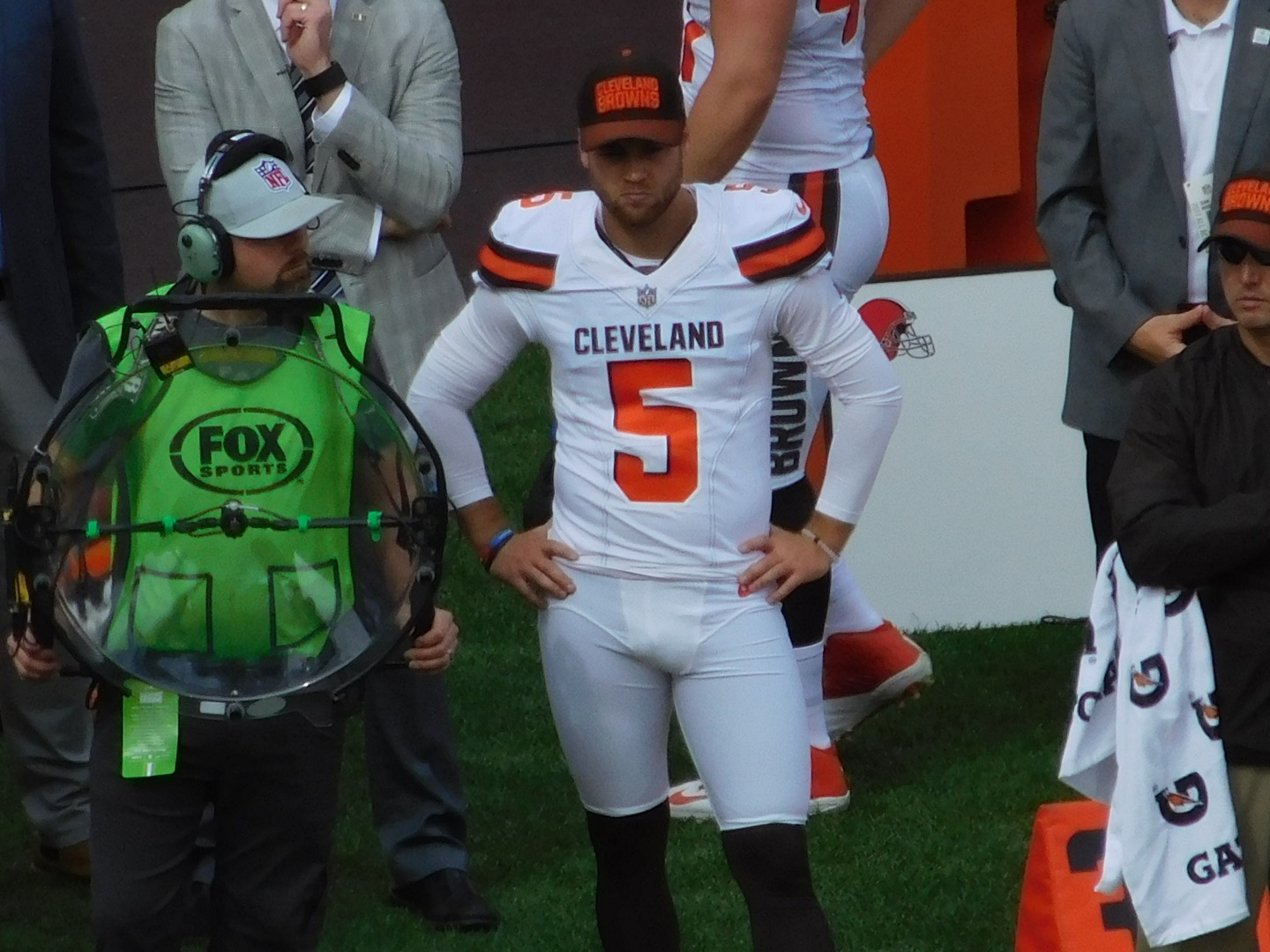 Six's week into another winless season, there are multiple parties at fault once again for the entire Cleveland Browns organization. While it is always "fun" to debate which part of the franchise is at most fault, each presents their own very strong case for the coveted prize of main culprit of futility.
We thought it would be fun to let you, the fans, voice your opinion on which facet of one of the worst franchises in sports angers you the most.
Just like you do with the NEOSI High School Football Player of the Week, cast your vote in the comment section below as to which part of the franchise misery get's your goat the most!
A – Ownership : It starts at the top right? Hiring the wrong people to run the show and having an owner that doesn't always seemed to be engaged.  He continues to make knee jerk reactions and the entire franchise is a bigger laughing stock now than it has ever been.  Haslam is seen as a snake oil salesmen by many, and few will ever forget about the Pilot J rebate scandal that sent several executives to prison. Since that scandal, it has been all down hill for Haslam and his time with the Cleveland Browns.
B – Coaching: Hugh Jackson continues to call plays in a system that simply doesn't work. He has had 5 different starting quarterbacks try to run it, all have failed miserably. His clock management is awful and he appears to be in way over his head with no improvement in site.  He also gets caught flat out lying in press conferences.
On the defensive side of the ball Gregg Williams is a complete joke.  His "tough guy" act has already worn thin, and playing someone with the talent of Jabril Peppers 30 yards off the ball is a complete waste of a draft pick.
C – The front office: passing up on Carson Wentz and Deshaun Watson is enough to get you fired.  Add on to that that you chose injury prone Corey Coleman and second round draft bust DeShone Kizer instead, makes it tens time worse!  Not only did you pass up on Watson, but you trade back to take Peppers, and have no clue how to use him.
The analytics approach is not working.  These guys are lost in the soup.  They cut solid veterans who could have helped the last two seasons, and have overspent on terrible free agents who cannot even get on the field (Britt).
D – The Players: They aren't any good.  I'd expound, but the proof is in front of your face every 7 days.  It really becomes clear when you turn on others games and see how fluid and efficient other teams are.  It is not their fault they were born with less talent then others at their profession, but if you feel that it is, by all means vote option D.
Is it Josh Gordons fault he can't stop smoking dope?  It is Cody Kessler's fault he had no offensive line which caused several concussions?  Is it Corey Coleman's fault he has hands as fragile as an eggshell?  Well, is it? VOTE NOW!

NEO Sports Insiders Newsletter
Sign up to receive our NEOSI newsletter, and keep up to date with all the latest Cleveland sports news.