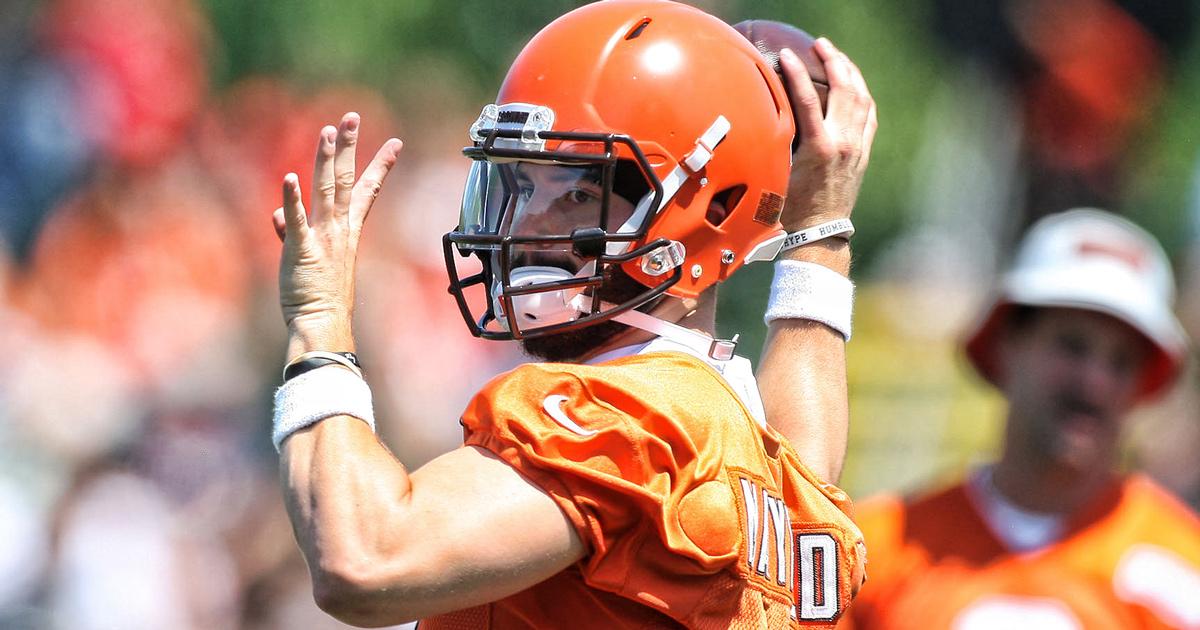 Cleveland Browns fans that were holding out hope that Baker Mayfield would beat out Tyrod Taylor to start at quarterback better not hold their breath. Mary Kay Cabot of Cleveland.com was on the Dan Patrick Show on Tuesday morning discussing the Browns, and shed some light on the quarterback situation in Cleveland. When asked by Patrick if Mayfield had a chance to win the starting job over Taylor, Cabot had this to say:
"No, because they are setting it up so he really can't win this job and they're also setting it up to sort of keep Mayfield mania at bay and how do you do that? Well, let me give you a really quick example here. In the scrimmage the other night they had Tyrod Taylor going with the first team offense, going against the second team defense and he looked great of course, against the second team defense. He was throwing touchdown passes to Jarvis Landry and those guys were making it look easy. Then when Baker Mayfield got his chance he was with the second team offense against the first team defense and he was getting picked off by the likes of Jamie Collins."
She went on to say that's how the Browns are keeping the quarterback situation going the way they want. Patrick went on to ask Cabot how teammates got along with him at camp and here's her response.
"Teammates get along with him great. He has a great personality, guys really like him."
Cabot's comments shouldn't come as a surprise to anyone though. Mayfield was known to be a leader at Oklahoma that galvanized and kept the team together. Her comments also echo what head coach, Hue Jackson, has been stating all along, Tyrod Taylor is their starting quarterback. I think after last year's experience with DeShone Kizer, Jackson isn't eager to throw another rookie quarterback to the wolves, at least not week one.
This is a plan that should benefit Mayfield in the long run, with Taylor starting Mayfield can learn behind a quality quarterback, improve by facing the first team defense in practice, which should be better than last year and he doesn't have to accumulate hits. If all things go well, Mayfield will be the winner in the long run.

NEO Sports Insiders Newsletter
Sign up to receive our NEOSI newsletter, and keep up to date with all the latest Cleveland sports news.