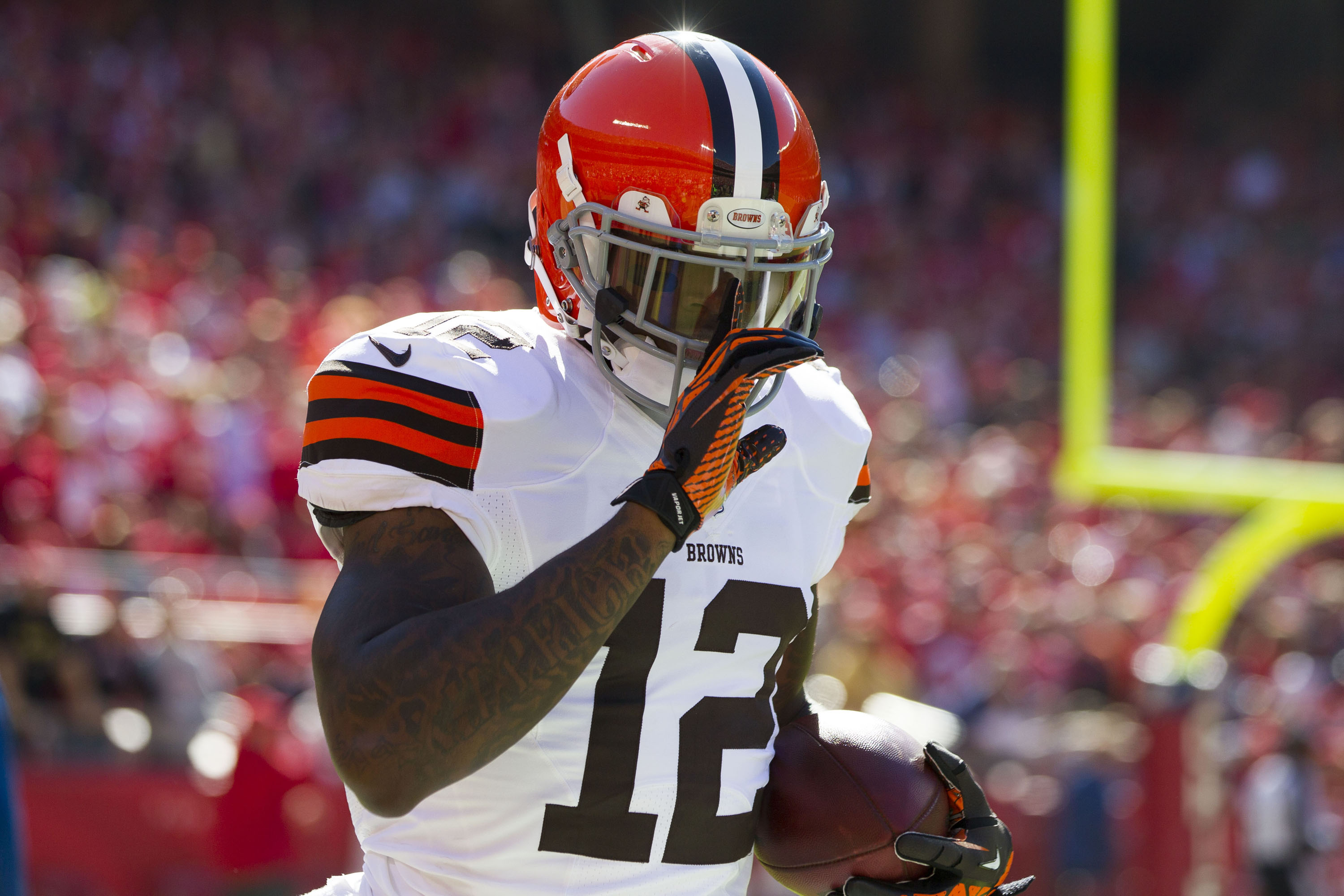 CLEVELAND — On the first day of their offseason program, the Cleveland Browns announced that they had signed four exclusive rights free agents, including embattled wideout Josh Gordon. The other three signees are wide receiver Matt Hazel, offensive lineman Austin Reiter and fullback Danny Vitale.
To be an exclusive rights free agent, a player must have less than three accrued seasons (six games or more games on an NFL roster) in the NFL. Like restricted free agents, teams can offer a set tender amount to their ERFAs, however once tendered that player can only negotiate with the team controlling their rights or risk sitting out the season.
For obvious reasons, Gordon is the most noteworthy of the four signings. A 2012 supplemental draft pick by the Browns, Gordon's two accrued seasons came in 2012 and 2013 where he played in a combined 30 games. Gordon served multiple suspensions over the last three seasons for violating the league's substance abuse policy and recently got out of rehab for substance abuse before making his return to the NFL this past season. He had played in just five games since leading the league in receiving yards in 2013.
If he's able to stay out of trouble this year and earns another accrued season, Cleveland will have an opportunity to re-sign him as a restricted free agent next offseason. The tender amount Gordon will earn in 2018 is worth $790,000.
Meanwhile, fellow wideout, Hazel, was a practice squad signee back in December. Hazel appeared in nine games during his three-year career, but none for the Browns to this point.
Reiter came to Cleveland after being signed off the Redskins' practice squad in 2016. The 2016 seventh-round draft pick played in every game for the Browns last season.
Vitale played in 15 games for the Browns last season, starting six. The 23-year-old was also signed off a practice squad in 2016, coming over from the Tampa Bay Buccaneers that fall.