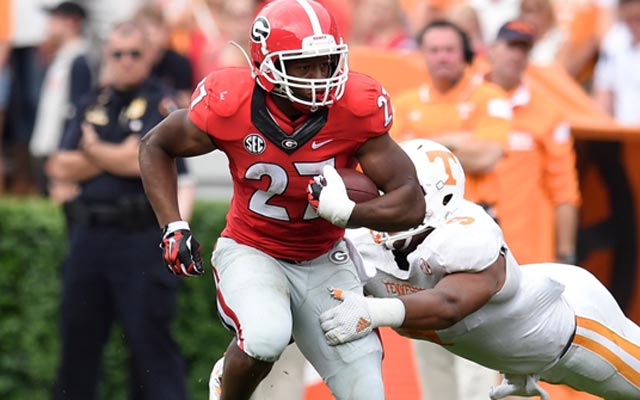 The Cleveland Browns have selected Georgia Running back Nick Chubb with the 35th overall pick in the 2018 NFL Draft. Chubb was a spark plug for Georgia, accumulating 4,769 rushing yards and 44 touchdowns in his four seasons with the SEC powerhouse.
Chubb got thrown into the fire his freshman year when Todd Gurley went down with an injury. Chubb then hit his own roadblock with a knee injury in his sophomore season.
However, he bounced back extremely well during his upperclassmen years. Chubb compiled 22 touchdowns and 2,475 rushing yards. He showed no signs of an altered game following his injury and lifted the Bulldogs to new heights, that being the National Championship Game in 2018.