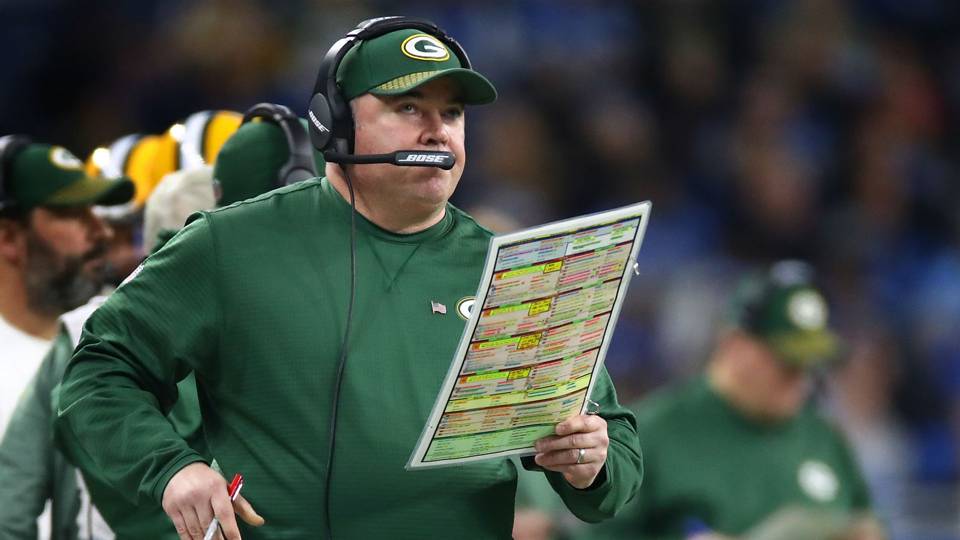 Nowadays the concept of an arranged marriage is obsolete in society. The practice is far less taboo though inside NFL front offices, as often times teams will try to pair general managers and coaches together that simply don't mesh.
The Browns know that all too well after hiring  general manager John Dorsey during the 2017 season and forcing him to stick with Hue Jackson and his 1-31 record in two seasons, for 2018. And even though that arrangement went up in flames and resulted in Jackson's midway through the season, the Browns GM apparently tried to do something similar in his search for the team's next head coach.
Earlier today, after news broke that the Browns were hiring Freddie Kitchens to take over the head coaching job full-time, Les Levine, who was filling in as a host on 92.3 The Fan's Baskin and Phelps, explained that the Browns intended to hire ex-Packer's head coach Mike McCarthy with the stipulation that he keep Kitchens on his staff as offensive coordinator. McCarthy, expectedly, declined the offer, likely not wanting to be tied to a coordinator he didn't have a hand in choosing and the two sides moved on.
.@LesLevine is reporting that the #Browns wanted Mike McCarthy as head coach but on the condition that he name Freddie Kitchens his OC. Interesting…

— Baskin & Phelps (@CLETalkingHeads) January 9, 2019
This may explain why an initial interview with McCarthy early on in the search process was reportedly canceled and ultimately never rescheduled. McCarthy has since told teams that he won't pursue or consider any job openings other than the New York Jets.
It's pretty obvious that the Browns greatly valued the presence of Kitchens within the Browns locker room. Last week there were reports that the Browns had blocked other teams from interviewing the 44-year-old for their own offensive coordinator jobs. Kitchens was also the last of the seven candidates the organization vetted, to interview.
That fear of losing Kitchens to another team clearly played a role in Dorsey's decision to make hire him for the job, however it may have driven away the franchise's top candidate as well.
Follow: @Spencito_