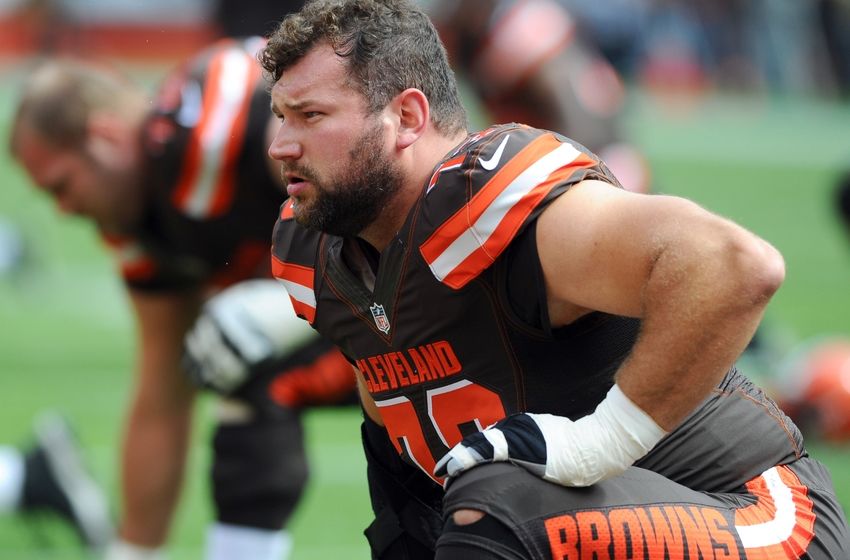 If there's one player with the Browns that is the face of the team these days, it's offensive tackle Joe Thomas, who just wrapped up his 10th straight Pro Bowl season with the team.
Thomas has been the rumor of trade talk over the past two seasons with the Browns being at the bottom of the AFC North, bottoming out last season at 1-15, but the lineman has always maintained he wants to stay in Cleveland.
That doesn't mean he hasn't dreamed about going to play for the Green Bay Packers, a team he grew up rooting for being a native of Brookfield, a suburb of Milwaukee.
Today Thomas appeared on ESPN Wisconsin's "Wilde & Tausch," and was asked about playing someday for the Packers before his NFL career comes to a close.
"Well, you never know," Thomas said, "you never know where life takes you."
Thomas has never played in a playoff game, and at 32 years old still can play at a very high level, one that would very much interest teams around the league – even a team like Green Bay.
The lineman said watching other teams in the postseason year after year can get old, and seeing the Packers play in big games each year is something he's kept an eye on.
"It's hard not to think about it, especially when you watch those guys in the playoffs and you see all the wins and how fun it is to play on that type of an offense that is just driving down the field consistently and scoring," Thomas said.
"And then you get pretty jealous when you see the tackle whiff, airball on a block, fall on his face and the quarterback throws a first-down strike before the defensive end even touches [him]. And you're going, 'Why can't that ever happen to me? Are you serious?'"
Even with all the losing Thomas has had to put up with in his career, the lineman says that staying in Cleveland is still his wish, so Browns fans shouldn't panic too much about his desire to talk highly about envisioning himself in green blocking for Aaron Rodgers.
"I love Cleveland. I really do. I love the Browns, I love being a part of this organization, and it's been kind of my career's mission to help turn this team around into a consistent winner," Thomas said.
"Certainly I enjoy being here, and my journey is not finished yet.

NEO Sports Insiders Newsletter
Sign up to receive our NEOSI newsletter, and keep up to date with all the latest Cleveland sports news.