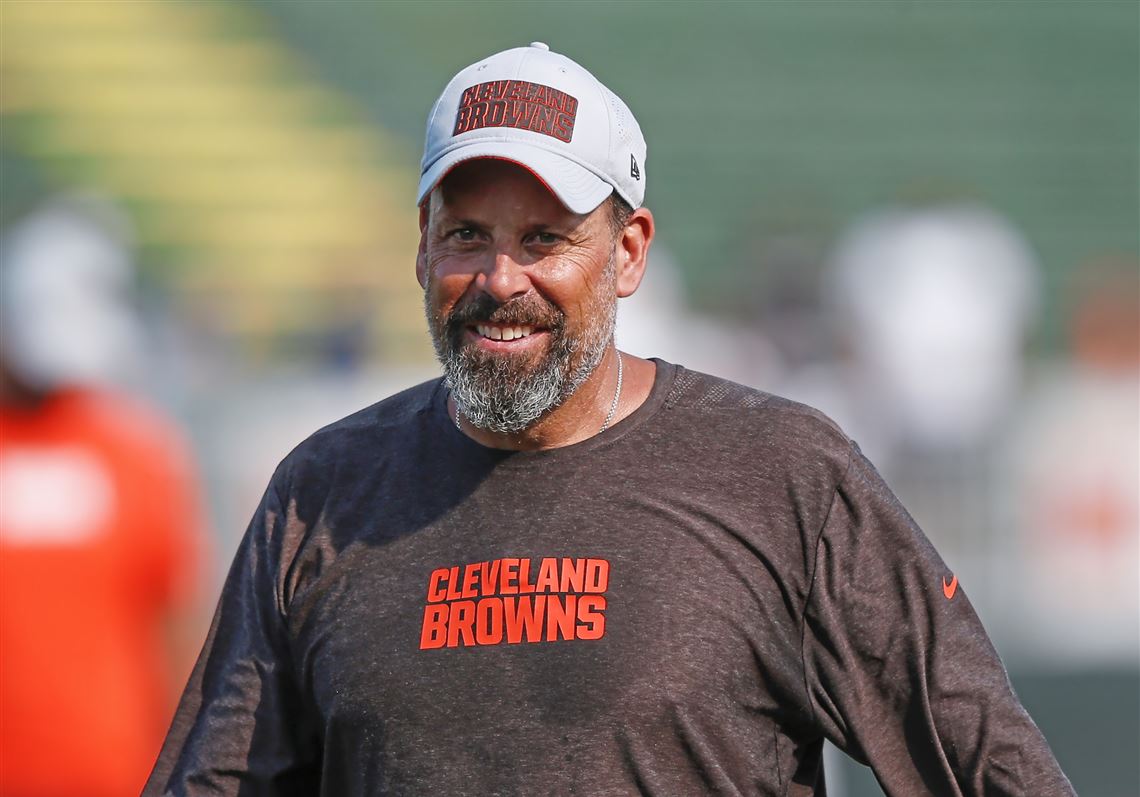 Hue Jackson Says He Wants More to Do with the Teams' Offense, OC Todd Haley Had a Response to that Today in Berea.
Emotions were high after the Browns fourth loss of the season on Sunday against the Buccaneers, a 26-23 overtime decision in the teams' fourth overtime game already of 2018.
The biggest post game comments came from head coach Hue Jackson, who, after watching the team do next to nothing on offense in the first half, stated that he wanted to have a bigger role on what goes on with the offense starting this week against the Steelers.
"I'll do whatever I need to do" to get this offense going," Jackson said after the game.
"I'm the head coach of the football team. Period. Period., There's nothing else that needs to be said. I'm the head coach. I'll do what I feel like I need to do to get this team to where I feel it needs to be."
Jackson did go back some on the comments later this week, but still it had to have hit a nerve with the teams' offensive coordinator, Todd Haley, who is just in his first season with the team.
Thursday, Haley was asked directly by the media if he had any issues with Jackson's postgame comments.
"No, not at all. A long time I have been around this league and been around a lot of different personalities. One thing that I will never be is reactionary," Haley said.
"I am here for one purpose, and that is to help this offense, continue to grow this offense and continue to develop this offense. We are all on the same page.
"Nothing has changed. We have a lot of gameplan meetings as a staff. Hue sits in a lot of those. He is in and out dependent on what he is doing that day and how much he is with the defense.
"As I have said a number of times, I do not care where a good idea comes from – no different than with one of the assistant coaches – anybody has a good idea, we talk about it, see if it fits and see if it works with the things that we do and the core things that we have worked on since the spring, and good ideas go in."
The Browns offense Sunday put up 305 yards, 17 first downs, and 23 points. The issue is how the team is starting games, as again Sunday they were in a hole, trailing 16-2 at one point, and again 23-9 in the fourth quarter before they rallied to tie the game before losing.
Haley said that even though Jackson said he'd be more involved getting set for a big AFC North game against the Steelers, the OC said that this week has been pretty much the same as the previous seven of the regular season.
"It has been the same as it has always been. Like I said, he sits in a number of meetings and everybody gives their idea. When they are good ones, we go with it," Haley.
It will be interesting to see if the Browns offense gets off to a better start this week in Pittsburgh, as the team will look for their second AFC North win of 2018.

NEO Sports Insiders Newsletter
Sign up to receive our NEOSI newsletter, and keep up to date with all the latest Cleveland sports news.