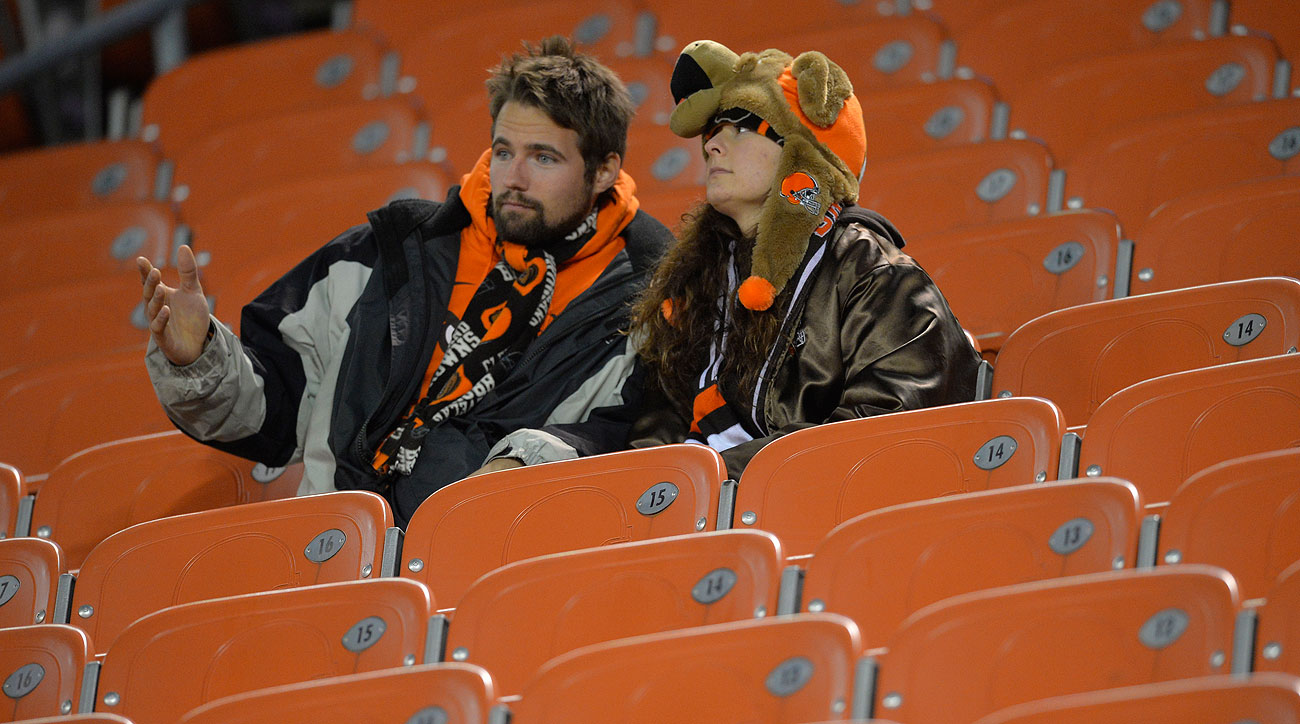 We all have a favorite Browns meltdown over the teams recent history, a game in which they basically had won, then snatched the heels of defeat from victory.
My personal favorite had to be the team's opener of the 2002 season when they played an old AFL style game against the Kansas City Chiefs at home.
If you may have forgotten, the Browns led the game in the final seconds of the game the Browns were leading 39-37, and appeared to have the game won as they looked to sack Chiefs QB Trent Green.
Green though smartly trying to keep the game alive flipped the ball back to one of his linemen, who rumbled to the 25-yard line, but was pushed out of bounds, securing the Browns victory.
Not so fast.
Browns LB Dwayne Rudd threw his helmet in celebration, drawing a 15-yard penalty, and allowing the Chiefs to kick a game-winning field goal on the last play.
In case you forgot – here is the final two plays:
While that one ranks high, NFL.com this week released what they have titled the "biggest collapses in NFL history," and the Browns made the list with a memorable playoff collapse at number five – their only playoff game in the new era – a crazy loss to the Steelers in January 2003 after leading the game 24-7 in the third quarter.
Here's what NFL.com had to say about that game:
7) AFC Wild Card Round, Jan. 5, 2003: Steelers 36, Browns 33
Minutes into the third quarter of this playoff bout between two bitter foes, the underdog Browns found themselves up 24-7 and sniffing their first road playoff win since 1969.
Enter Steelers quarterback Tommy Maddox, the NFL's Comeback Player of the Year, who guided Pittsburgh to three touchdown drives over the final quarter and helped the team overcome a 33-21 deficit with just over 10 minutes left. Browns fans still wince at the sight of receiver Dennis Northcutt dropping a third-down pass from Kelly Holcomb that likely would have put the game away late in the fourth.
"I ran a good route, I got open and I dropped it, plain and simple." Northcutt said.
Cleveland has not appeared in the playoffs since.
Again, just in case you want to lose the last meal you digested, here's the final few minutes of that collapse.

NEO Sports Insiders Newsletter
Sign up to receive our NEOSI newsletter, and keep up to date with all the latest Cleveland sports news.