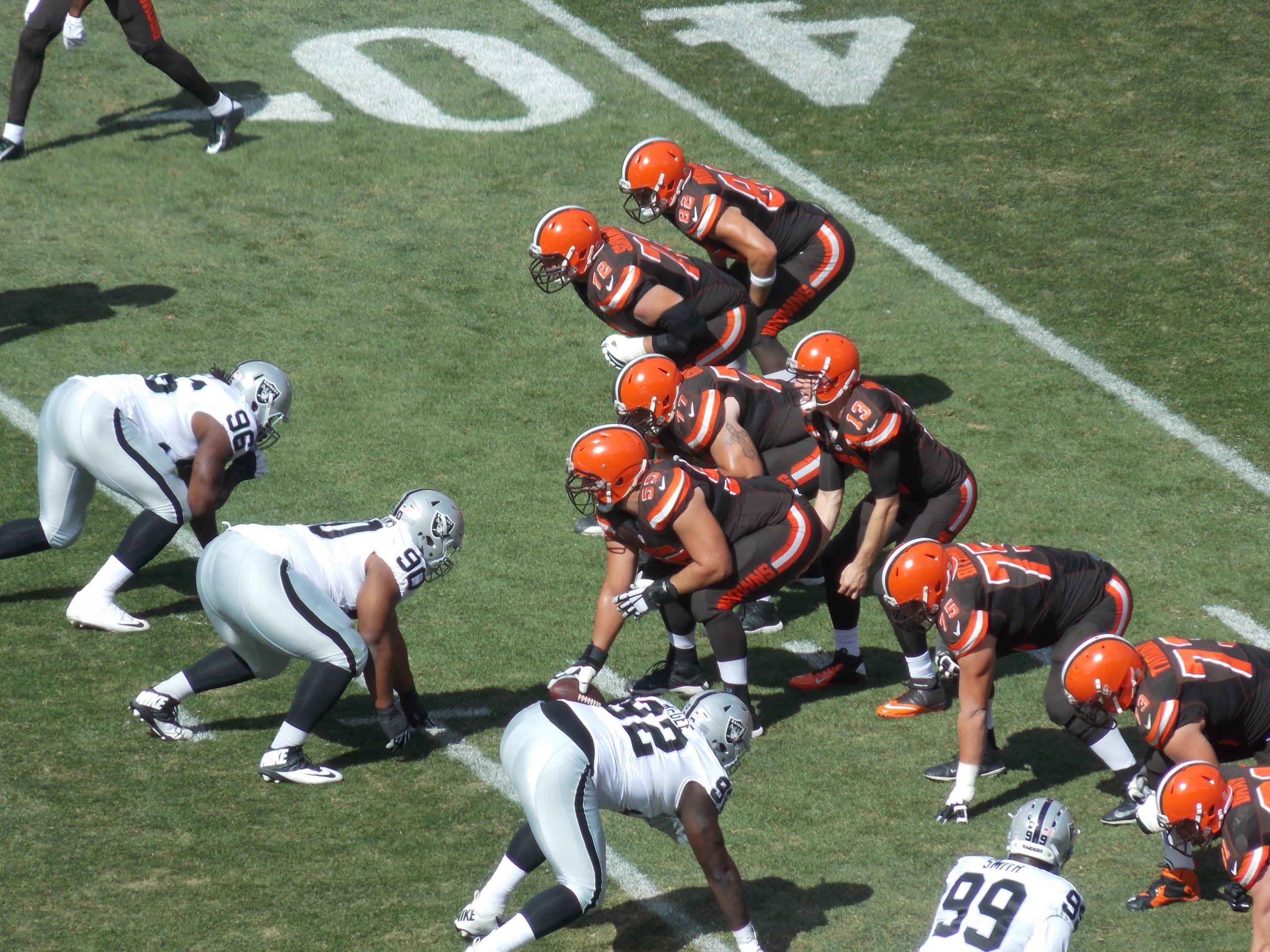 During the Browns' "there they go again" 30-27 loss at San Diego, the television screen flashed Josh McCown's record as a starting quarterback: 17 wins and 34 losses.
When the Browns visit Baltimore on Sunday, viewers will likely get an update on McCown's ledger: 17-35.
That's unfair to Cleveland's 36-year-old signal caller.
A little checking shows that during McCown's short-lived opportunities as an NFL starter, he's generally made mediocre or awful teams slightly better than they were without him. The theme of some broadcast and print media reports has been that "McCown has been a loser everywhere he's played." Truth is, it's not like he's been asked to step in for Tom Brady and then ruined the Patriots.
McCown isn't getting much blame for the loss to the Chargers. How could he? In the face of a consistent pass rush, he fought and ad-libbed his way to 32 completions in 41 attempts for 356 yards, two touchdowns, a late game-tying two-point conversion and no interceptions.
And, he wasn't throwing to the likes of Paul Warfield, Gary Collins and Milt Morin, nor to Ozzie Newsome, Webster Slaughter and Brian Brennan.
That made McCown 0-3 as the Browns' starter. But, like the rather false narrative on his entire pro career, that doesn't tell the whole story.
McCown gets charged for the Browns' 31-10 season-opening loss to the Jets. That's despite his playing on just one possession — when he drove Cleveland 90 yards before his ill-advised leap just short of the goal line led to a lost fumble and, worse, a concussion for McCown.
Johnny Manziel took the quarterback reigns for a week and wasn't asked to do all that McCown is, but made a couple big plays in the Browns' 28-14 win over Tennessee.
Then, after hardly practicing for two weeks, McCown was rusty in the early stages of the 27-20 loss to Oakland, before leading a comeback that nearly forced overtime.
So, the three Browns' losses charged to McCown are a game in which he barely played; a game for which he had virtually no physical preparation; a game in which he excelled.
Let's take a fair look at what McCown did for his teams in 12 NFL campaigns before he signed with the Browns last offseason.
McCown made starts in seven of those seasons. He started 49 games in total, and his team won 17 of them, for a .347 winning percentage. In games not started by McCown, those teams went a combined 20-43 (.317).
Prior to last season, when McCown was with one of the worst teams of the 21st century, the Tampa Bay Buccaneers, McCown was 16-22 (.421) as a starter, and his teams were a combined 19-39 (.328) with him on the sidelines. Tampa finished 2-14 in 2014, including 1-10 with McCown at the helm.
One of the few seasons in which McCown enjoyed an extended opportunity was 2005 with Arizona. The Cardinals went 3-3 with McCown as their starter, and 2-8 with Hall of Fame candidate Kurt Warner.
Two years ago, the Chicago Bears were 3-2 with McCown starting in place of injured Jay Cutler; not much different (5-6) than with Cutler in the lineup. However, McCown got favorable reviews for those five starts, completing 127 passes in 191 attempts (66.5 percent) for 1,543 yards, 11 touchdowns and one interception.
Besides his 52 NFL starts, McCown has played in 20 other games, almost all of them in a late mop-up role.
McCown had a chance to make a difference in just three of those games, and he nearly pulled off comeback wins in two of them, both with Chicago in 2013.
First, he took over for an injured Cutler with the Bears trailing Washington 17-10 in the second quarter. McCown went 14-of-20 for 204 yards, no interceptions and a late touchdown pass to put Chicago ahead, 41-38, before a last-minute touchdown gave the Redskins a 45-41 win.
A few weeks later, McCown replaced the hobbling Cutler against Detroit, entering the game with 2:17 to go. McCown completed six passes, the last for a touchdown to cap a 74-yard drive and cut the Lions' lead to 21-19 with 47 seconds left. The Bears tried to tie the game on a running play for the two-point conversion but failed.

NEO Sports Insiders Newsletter
Sign up to receive our NEOSI newsletter, and keep up to date with all the latest Cleveland sports news.