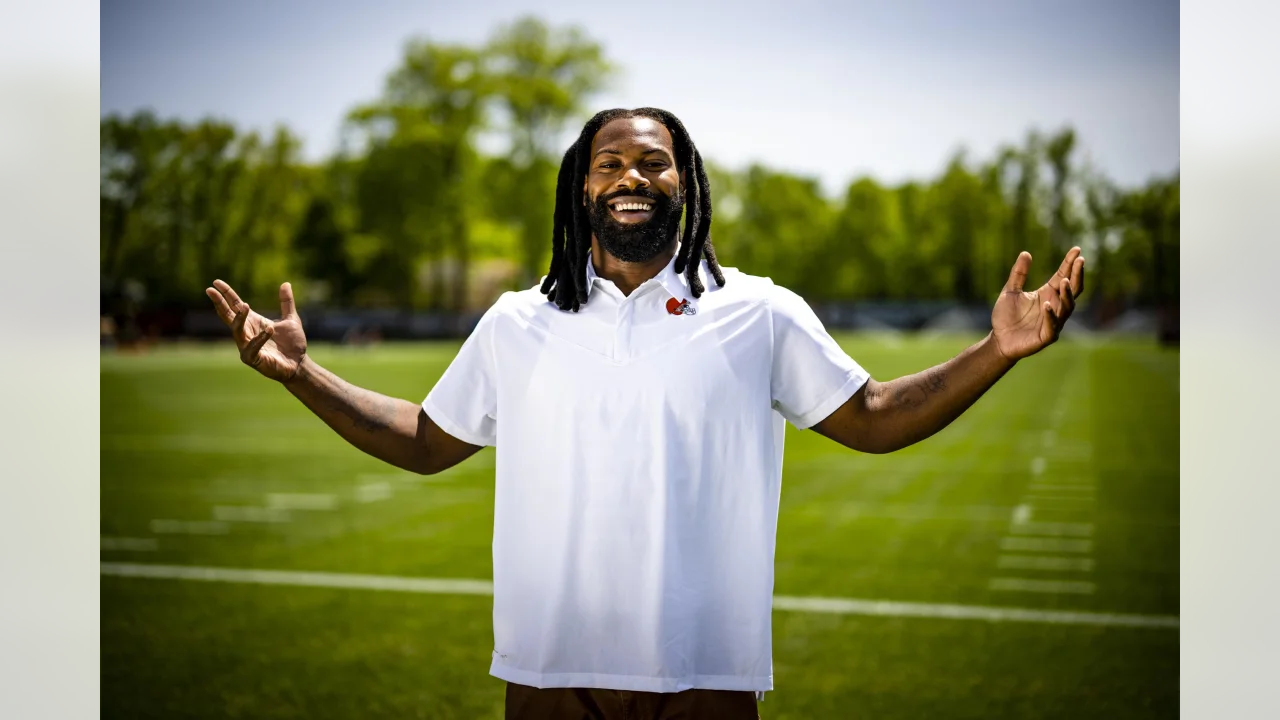 The Browns officially announced the following today:
The NFL made the trade with Minnesota official. Za'Darius Smith is a member of the Cleveland Browns.
NFL News: Browns complete deal to acquire DE Za'Darius Smith from Vikings – https://t.co/sAplqoTAi5 pic.twitter.com/lY7BqPhLK5

— CWEB (@cweb) May 16, 2023
The Browns have signed Chris Westry, a cornerback from Carolina, originally signed as an undrafted free agent out of Kentucky by the Dallas Cowboys. Chris had spent time with Carolina, Baltimore and Dallas.
We have signed CB Chris Westry.

📰 » https://t.co/DECREjT4PT pic.twitter.com/k6tiQBIzPz

— Cleveland Browns (@Browns) May 16, 2023
We have signed WR Cedric Tillman to his rookie contract.

📰 » https://t.co/zU7LJ6gIxx pic.twitter.com/YnTRltcTQY

— Cleveland Browns (@Browns) May 16, 2023
Smith's a Brown!
The trade for Smith was analyzed in depth, but today it was made official by the league. Smith will now be a member of Schwartz's impressive defensive line. Smith has the capabilities to line up as a lineman OR rush/cover as an OLB. This could be the FA signing that helps the Browns with their defensive woes from the past.
Regardless of what happens next year, the Browns gave up little to get a Pro Bowl caliber player who can help them win now. 
The only concerns? Injury and disgruntlement! He brings a high dose of each of these from both his prior stops with the Packers and Vikings. He left one North (NFC) to play in the other North (AFC). 
If he does leave BUT puts up a monster year, the Browns get a nice compensatory pick if he chooses to bring his talents to another NFL city. And maybe a few playoff wins?
Westry is an interesting signing.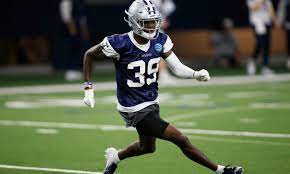 Zeke Barrera USAToday/Cowboyswire
Westry was with Dallas as an undrafted FA but was placed on IR in August, 2019. He missed the entire season. In 2020, he played in 2 games when he wasn't manning a spot on the practice squad. Then he signed with Baltimore and played in two games until an injury sidelined him for….the season, again!
Carolina signed him then promptly cut him in 2022. He did NOT play a down in 2022.
So what do we make of the 6'4" 195 pounder from Kentucky? An injury prone player or another body to motivate the group we have? Not sure what this is about.
This from his NFL draft outlook in 2019:
Chris was a two year starter as CB for Kentucky freshman and sophomore years. But he was benched in the latter half of his junior year and was a bench/role player his senior year.
Weaknesses
Was not a starter this season

Posted just 8 passes defensed over the last three years

Doesn't bully receiver with his length often enough

Below-average patience from press

Struggles to stay in front of receiver's release

Sticky hip flip to turn and run from off-man

Opens hips too early allowing space vs comebacks

Inconsistent digestion of combo routes
Strengths
Ridiculously long prospect at a full 6-foot-4 with almost 34-inch arms

Explosive athlete with rare long speed

Ran 4.31-second 40-yard dash with a 38-inch vertical leap at pro day

Above-average foot agility for his length

Adequate change of direction ability in space

Can overwhelm small receivers in the vertical plane

Hard to throw over skyscraper frame in trail coverage

Durable playing in all 51 career games

Paces with speed from side shuffle in cover-3
My take? Tall, skinny, and wasn't a starter in his last 2 years in college? What is going on? Late bloomer? Maybe thought the world OWED him something but has been humbled? Two things you can't teach…height and speed. He's got them both!!
Cedric will be a steal!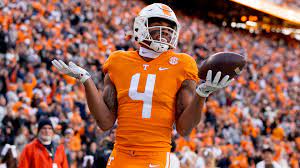 Credit: Andrew Ferguson/Tennessee Athletics
I love this draft pick. Seriously! Why? Tall, fearless and smart! Owns the Volunteer record for most consecutive games with a TD catch. Elected to come back for his 5th year due to COVID. And he graduated with a degree in Communication Studies. His dad was an ex-WR with Denver and Jacksonville. In fact pops was on the inaugural roster for the Jags.
Will love to watch him in camp!
Busy day for the Browns this Taco Tuesday. But it's "put up" time. I think many fans are done with the "potential" piece this team carries around like an honorary badge! Put in the work, play your heart out, and win games! That hard to do?
In business they say, "Sales cures all ills." Let's remove the SALES and replace it with WINNING. I'm tired of all the bravado after drafts. I'm tired of all the people criticizing or reveling in 5th and 6th round picks! They are 5th and 6th rounders for a reason!!
Win the damn games!
Period!

NEO Sports Insiders Newsletter
Sign up to receive our NEOSI newsletter, and keep up to date with all the latest Cleveland sports news.