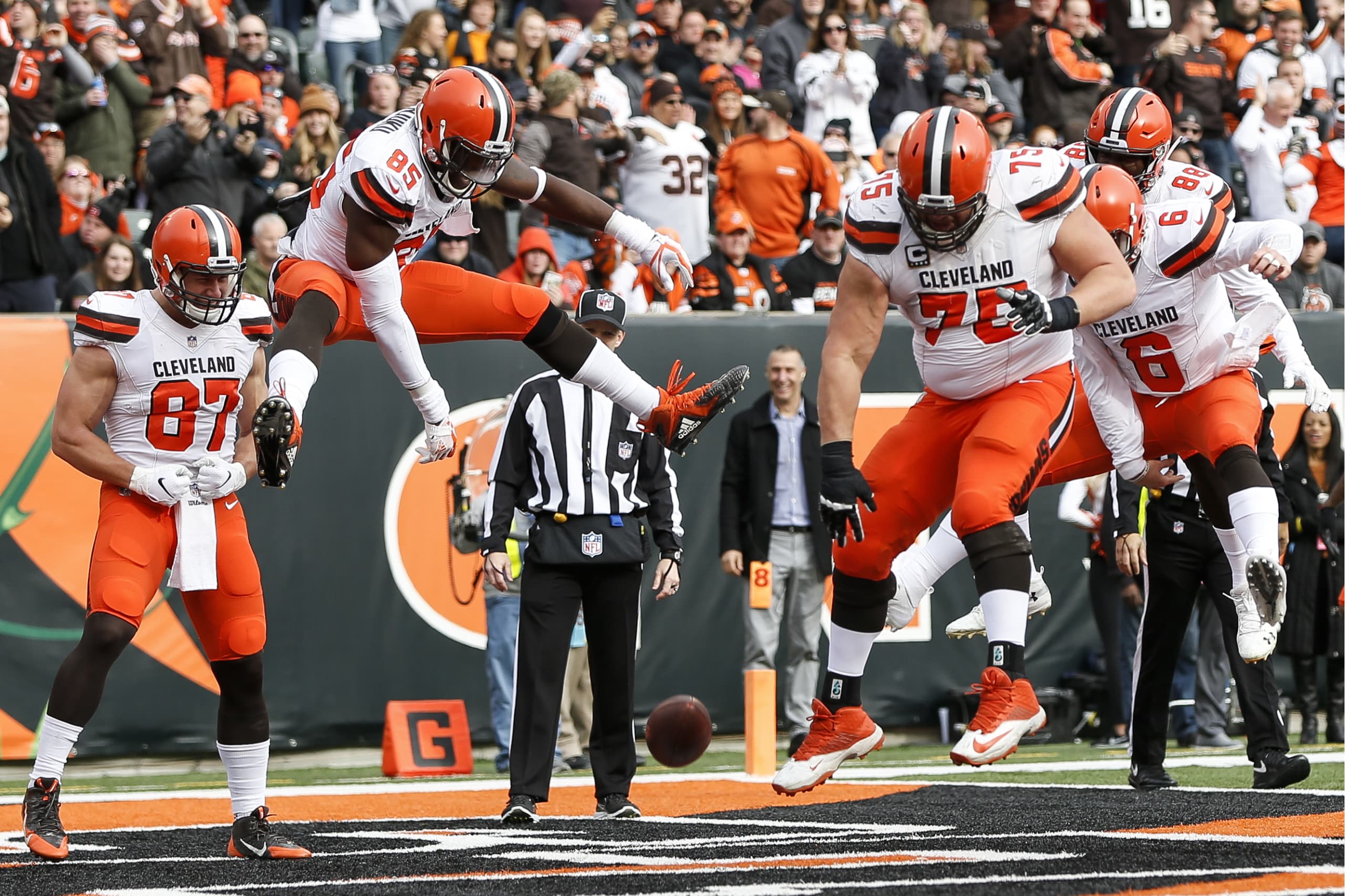 The Cleveland Browns travel to Houston to take on the red-hot Texans, who have won eight straight games and are currently 8-3. The Browns are on a mini-streak of their own, as they have won back-to-back games. They are coming off their first road win since 2015, snapping a 25-game losing streak. The Browns are currently 4-6-1 on the season. They are in the hunt for a wildcard spot but will have to win out at this point.
Here are three keys to a Browns victory:
1. Contain Watson: It's something that will be much easier said than done. Containing DeShaun Watson will be important for the Browns defense. More importantly limiting Watson passes to star wide receiver DeAndre Hopkins will be important. In theory, it would allow the Browns defense to get off the field more often and get the ball in the hands of Baker Mayfield. Watson isn't just an extremely talented thrower. He is a huge weapon in the running game for the Texans. Watson has racked up 345 yards this season. In comparison, Texans starting running back Lamar Miller has rushed for 773 yards this season.
2. Defending the run: Speaking of the Texans running game, the Browns rushing defense ranks 28th this season. This is an area where Houston will try to exploit consistently. Whether or not the Browns can stop the run will be based on if they can put pressure on the Texans offensive line. Look for the Texans to try and continue the success again that Miller had Monday night against the rival Titans.
3. Baker be Baker: This could potentially be a great match-up between two really talented quarterbacks. Baker Mayfield has gone off lately. Since the Tampa Bay game (10/21), Baker has thrown 13 touchdowns and two interceptions. His passer rating is 115. He's not only playing at a high level for a rookie, he's playing at a high level for any quarterback in the game right now. Look for Baker to try and test the Texans corners and go downfield, while also being smart and looking for check downs throughout Sunday's affair.
Kickoff is at 1 p.m. on CBS. Houston is a -4.5 point favorite at home.
Follow: @Tim_Whelan216