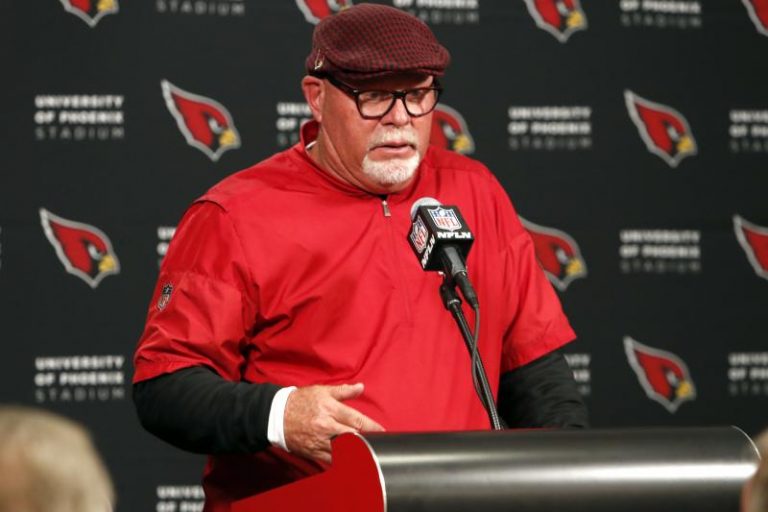 One of the most popular coaching candidates on the market has yet to receive a call for an interview according to Mary Kay Cabot of Cleveland.com, that being former Arizona Cardinals head coach Bruce Arians.
Arians is a coach who many Browns fans seem to feel would be a great fit for the franchise, and the 66-year-old has said on multiple occasions that the Cleveland coaching position is one he'd have great interest in coming out of retirement for.
Cabot tweeted out Saturday night the following regarding Arians and the Browns:
The #Browns have not reached out to Bruce Arians for an interview (at least not yet), a source tells me. Arians initially said Cleveland was the only job he'd come out of retirement for.
Of course while a call has yet to be made, it does not mean one won't be coming in the near future for Arians, who wrapped up an interview on Saturday with the Tampa Bay Buccaneers.
Arians coached part of one season for the Indianapolis Colts, going 9-3, and then for the next five years was the head coach in Arizona before retiring after the 2017 season with a mark of 8-8.
In his time as a head coach, Arians went 49-30-1, and led Arizona to the NFC Title game after the 2015 season in which the Cards went 13-3, but they lost their bid to Super Bowl 50 with a loss to the Carolina Panthers.
Arians has a history with the Browns, as he was the teams' offensive coordinator from 2001 to 2003, before going to be the OC in Pittsburgh from 2007 to 2011, helping the Steleers win Super Bowl XLIII over the Arizona Cardinals in Tampa.