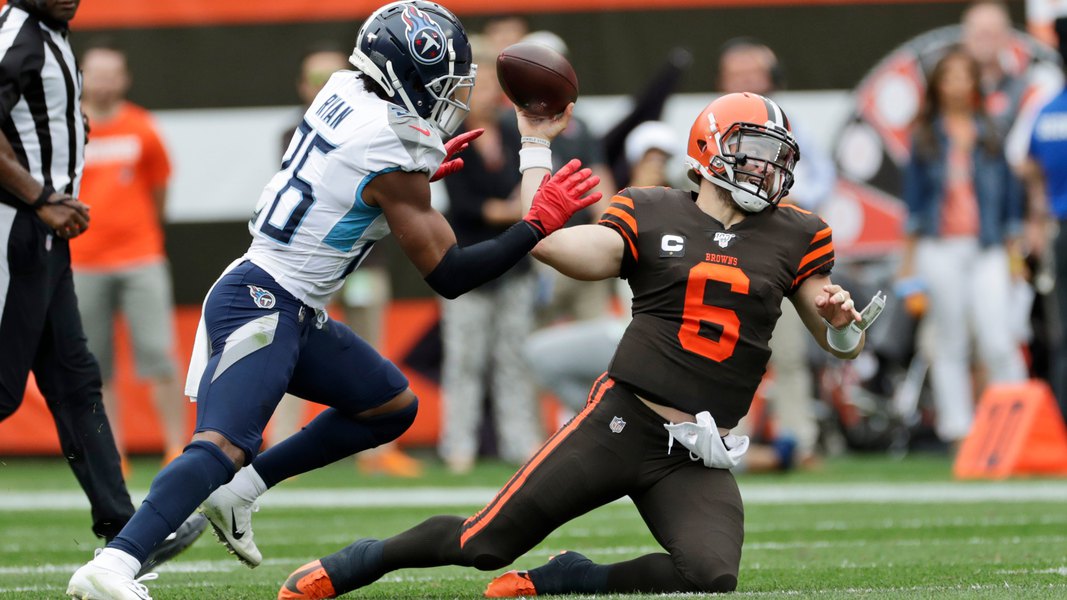 As the Browns were set to lose badly in week one to the Tennessee Titans Sunday at home, one fan got so upset he earned himself a indefinite ban by the organization.
The fan, following a Titans late score, sprayed a couple Titans players with beer, and the team is quickly taking action after figuring out who the fan was.
Jake Trotter of ESPN tweeted out a statement by the Browns about the incident also announcing that the fan is facing the lifetime ban.
Jim Wyatt tweeted out video of the fan pouring beer on the Titans players.
This @budlight's for you?@RealLoganRyan and the @Titans got doused by beer by a @Browns fan after the Malcolm Butler pick-6. 🍺 pic.twitter.com/mQ4QAO8ztM

— Jim Wyatt (@jwyattsports) September 9, 2019
The Titans didn't go after the fan in anyway as seen in the video, basically just celebrating the fact they were in the process of a huge week one win.
Former Browns tackle Joe Thomas fired back at Titans corner Logan Ryan over the incident, saying that jumping into the stands is a violation.
Violation of league rules to jump into the stands as the visiting team: you should expect beer dumped on you every time (nobody would waste #73Kolsch by @GLBC_Cleveland, so expect piss water beer at that) https://t.co/2nH4OI6EsD

— Joe Thomas (@joethomas73) September 10, 2019