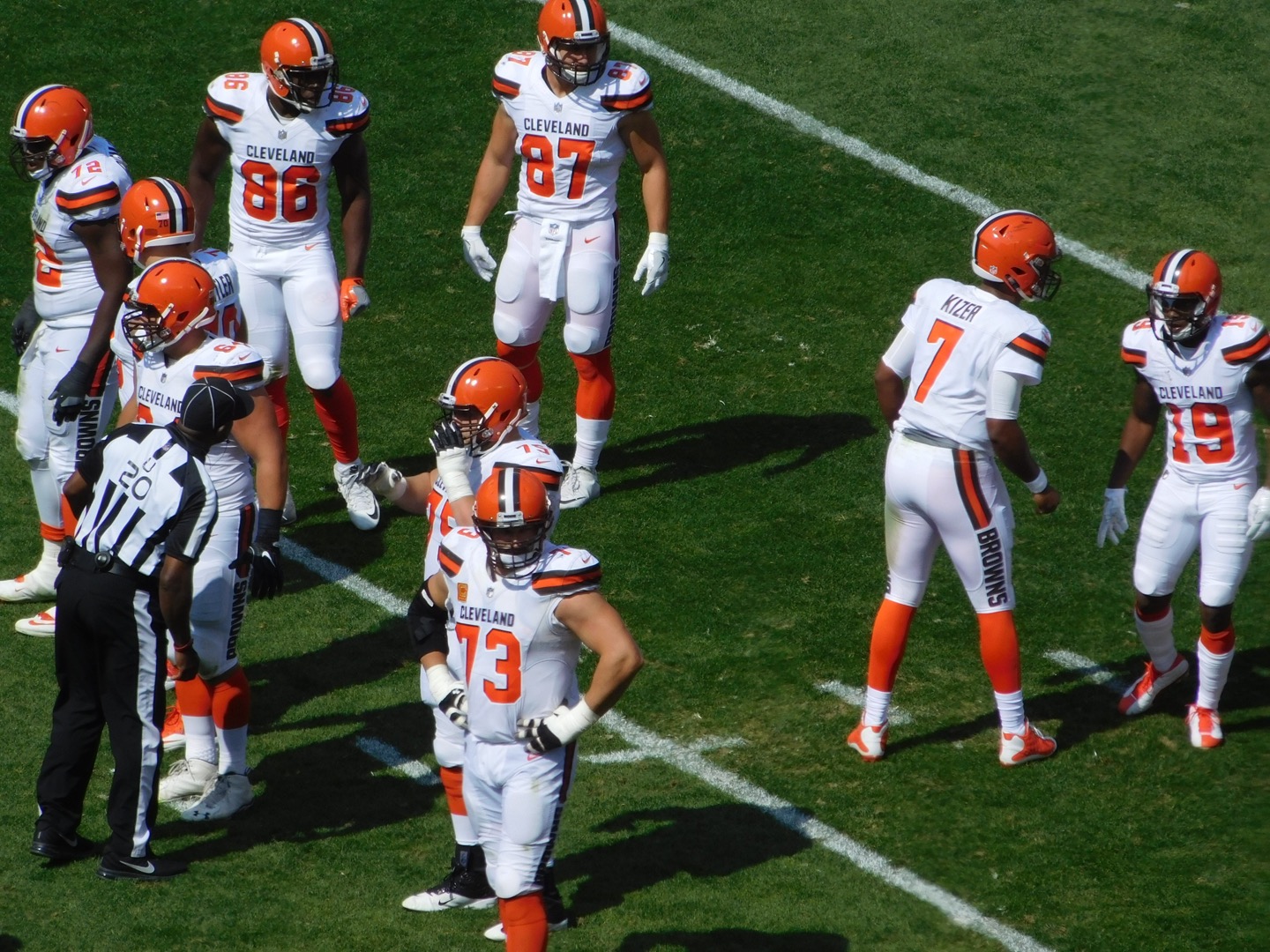 The Browns had one clean half of football and were even leading at halftime, yet they leave London with a double-digit loss to drop to 0-8 on the 2017 campaign. For some reason, it appeared the Browns decided that a first-half victory was enough and failed to manufacture a touchdown in the last thirty minutes of the game. The Browns made one field goal from Zane Gonzalez, who had some issues of his own this morning.
Let's talk about what went right and what went wrong in the game this morning from London, leading to the 33-16 loss to the Minnesota Vikings.
1. Keenum Catches Fire In Second Half- Case Keenum has been clutch for the Minnesota Vikings in Sam Bradford's absence, leading the Vikings to wins that many expected wouldn't be close games with Keenum at the helm. Today, he started off cold with an interception that led to a Cleveland touchdown and things looked to be falling off the rails for the Vikings' offense. Keenum would recover and get a touchdown for the team late in the first half, finding Adam Thielen for a nineteen-yard touchdown to cut the deficit down to a touchdown. The second half was even better for Keenum, who finished the day 27-43 with 288 passing yards, throwing for two touchdowns on the day. The Browns had a promising first half but then fell apart, allowing the replacement quarterback to slice and dice through the secondary all day long. That can circle back to the offense for not having sustaining drives, which left the Browns' defense on the field for long periods of time.
2. Shying Away From The Run Costs Browns Offensively- The Browns had something going with Isaiah Crowell today, as the running back was having a solid first half. Oddly enough, the Browns decided that they wouldn't want to run the ball anymore and Crowell finished with just eleven carries for 64 yards. Why the Browns would go away from Crowell on by far his best performance is beyond me. This team insists on throwing the deep pass when they have little talent on the outside from their wide receivers.
3. Kizer Watches As Lead Vanishes- DeShone Kizer didn't look bad by any stretch today, not giving the ball away to Minnesota at any point of the game. He had a very strong game in terms of efficiency by going 18-34 and throwing for 174 passing yards. The one thing that Kizer didn't do today? Score when it mattered.The Browns failed to score a touchdown in a game that was very winnable, scoring just three points in the second half. That falls on Kizer for not making the plays necessary to move the chains and get into the end zone.

NEO Sports Insiders Newsletter
Sign up to receive our NEOSI newsletter, and keep up to date with all the latest Cleveland sports news.