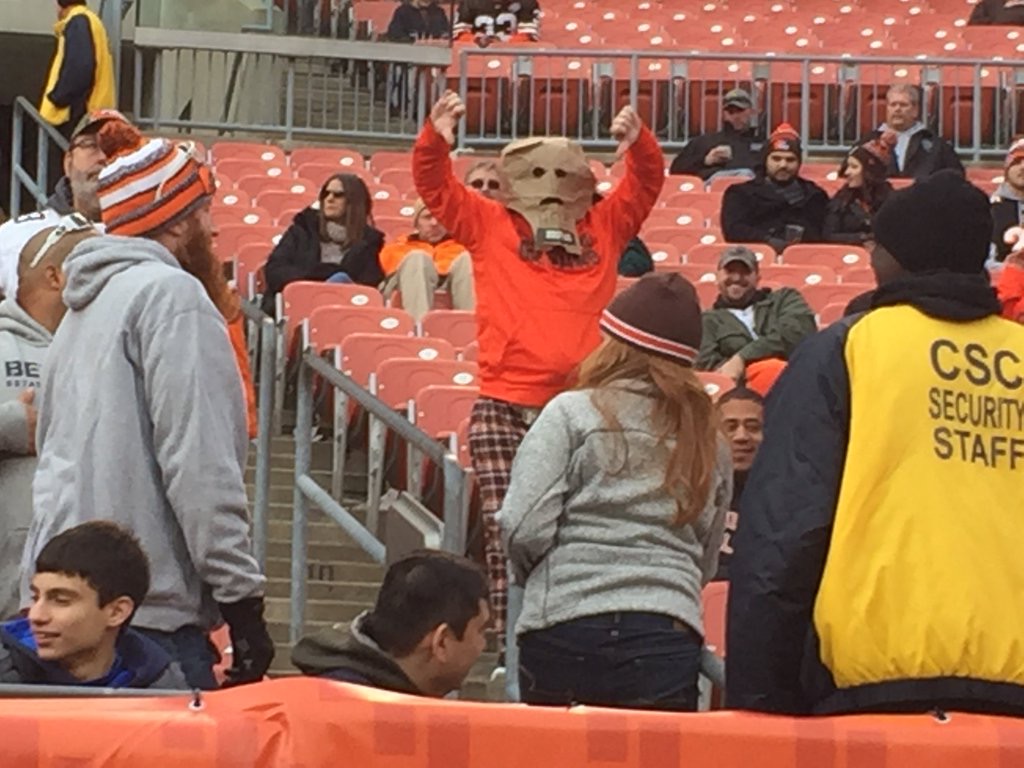 The Austin Davis era for the Browns was much of the same as the Josh McCown and Johnny Manziel era, as Cleveland was dominated by the much better Bengals 37-3 to fall to 2-10 on the season.
Many of the Browns fans bailed by halftime, as the Browns trailed 20-3 after Andy Dalton and A.J. Green ate up the Browns secondary.
Dalton was 14-for-19 for 220 yards, ran in a score and threw for two more, ending the day with a 146.8 QB rating. Green caught 5 passes for 128 yards, and nearly scored twice.
"You got to play next week, and the team that's coming in next week isn't going to feel bad for us," Browns QB Austin Davis said.
The Bengals outgained the Browns 377 to 273. Austin Davis, making his first start, was ineffective for the Browns, pressured much of the day and throwing for 230 yards.
He was sacked three times, and threw a bad pick to Reggie Nelson that set up a Bengals score.
The Browns run game produced 68 yards, with 62 of them coming from Isaiah Crowell, who ran for 5.6 yards per carry. He also had a 23-yard rush.
The Bengals took the ball down the field quickly after the Browns first punt, as Dalton hooked up with Green for 57 yards on the first play, a play he nearly scored on.
They got a fourth down conversion when Dalton sneaked for two yards, and then finished it off with a three-yard run. The drive covered 9 plays and 84 yards as the Bengals went up 7-0 with 3:45 to play first quarter
After Davis was sacked on a 4th and 11, the Bengals went right back to work, as Dalton hit Green with a 22-yard gain, and then two plays later it was Dalton and Green again, this time from 23 yards to make it 14-0.
The Browns got to the Bengals 40 on the next drive, but again were not able to get a 4th down conversion, this time it was 4th and one, and Davis rolled out, but threw incomplete.
Cincinnati took over, and drove it downfield again, this time resulting in a Mike Nugent 44-yard field goal to extend the lead to 17-0 with 6:24 to play in the first half.
At that point in the game, Dalton was 7-for-10 for 139 yards with a touchdown. Davis is 8-for-14 for 82 yards.
Davis threw a bad pick to Nelson on the next drive, as there was clear miscommunication between Davis and his wide outs.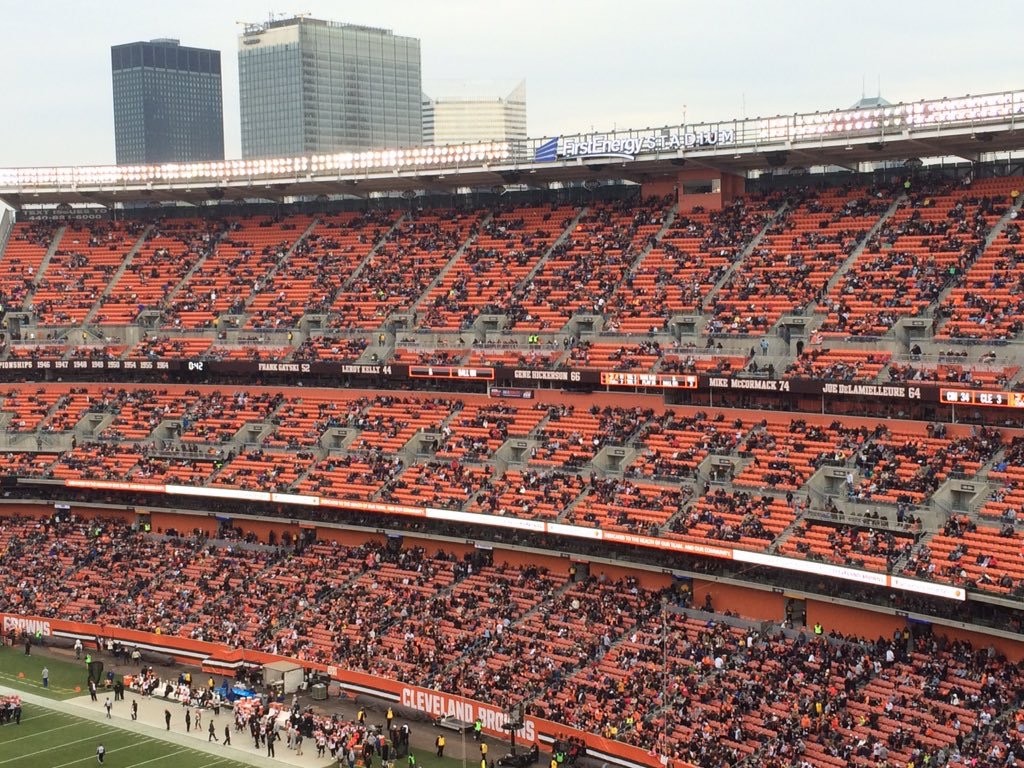 The Bengals got a field goal to make it 20-0, and finally before half the Browns responded with three seconds left in the half as Travis Coons kicked a 47-yard field goal to make it 20-3 at the half.
The Browns put together a decent drive to start the third quarter, and got down to the Bengals 29 before they tried a Coons field goal from 47 yards out, that was blocked.
Cincinnati marched downfield, and ended another scoring drive with Jeremy Hill going over from a yard out to make it 27-3 with 7:55 to play in the third quarter.
The next Bengals drive was dominated by the run, as Hill and Gio Bernard both had carries to get them into scoring range, and Dalton ended the drive with a touchdown pass to Marvin Jones from 21 yards out to extend the lead to 34-3.
The painful game for the Browns ended with Nugent hitting a 20-yard field goal with 5:47 left in an otherwise lackluster fourth quarter.
Now at 2-10, and with a win by the Tennessee Titans, the Browns own the first pick as of now in May's NFL Draft. What they would do with it is anyone's guess.

NEO Sports Insiders Newsletter
Sign up to receive our NEOSI newsletter, and keep up to date with all the latest Cleveland sports news.