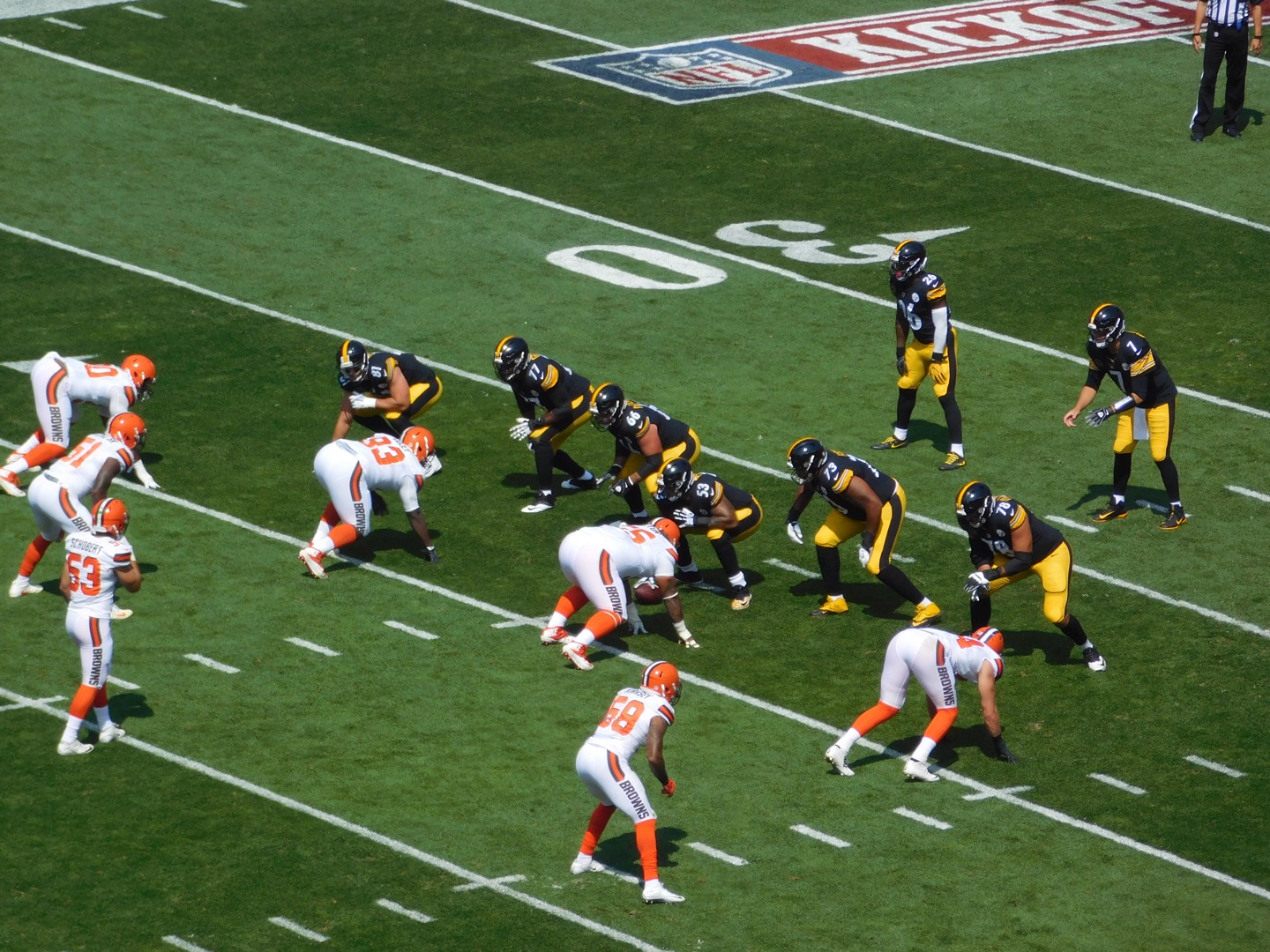 The Cleveland Browns defense allowed only 14  points to a very good Pittsburgh offense.
The Steelers started the game with many quick short passes.
Defensive Coordinator Gregg Williams was asked if he was expecting this, "Yes, I did. Yes, we did. The reason they did is because we made them do that. The number one deep-ball throwing team in the National Football League for four straight running years is the Pittsburgh Steelers, and when (QB) Ben (Roethlisberger) is throwing it short, everybody is smiling."
The Browns could have done better defending the pass.
Roethlisberger went 24-36 for 255 yards with two touchdowns.
The rush defense was much better, the team finished week one with the number one rush defense in the NFL.
The Browns gave up just 35 yards on 17 carries.
"Rankings are rankings. That is just a number to you guys. It is one week. Let's wait until the end of the season and see how it goes. We know that we have got to be very physical and a big, important part of this ball game is playing the run. We have to play that very well. The other thing, too, is that as you continue to do more and more and more of this is that each game takes on a personality of its own and making them run the ball or making them throw the ball sometimes, if that is how we have to do it to win the ball game, we are going to do it to win the ball game. If it means making them throw the ball instead of running the ball to win the ball game, that is what we have to do. Hue does a good job of recognizing that and I have been with a couple of other head coaches and/or offensive coordinators that understand that sometimes you just have to take this play card and put it down and let's go off our instincts and we are playing the ball game in the back yard and this is what it takes to win. Hue did that in the second half of this last ball game. I thought that was pretty good," Coach Williams said.
The Ravens had a very impressive week one rushing the ball.
They ran for 157 yards against the Bengals.
Former Brown Terrence West ran for 80 yards on 19 carries.
When Gregg Williams was asked about this he said, "All of those guys, I am serious on that they played multiple, I thought they played very physical and played more physical than I had seen them on film before. That is Greg Roman in the room. If  you could ever be a secret attendance player in the room when you see the way he coaches, he coaches offense and that run game a lot like defensive coaches do with an attitude and a demeanor and a requirement. Those guys really played physical in that ball game and the running backs did, too."
Joe Flacco went 9-17 for 121 yards with one touchdown and one interception.
Coach Williams said that Joe Flacco is unique, "Joe has been one of the better deep ball throwers in the league for a long time. I also like Joe because of how he had to work and earn and prove everything about his ability in this league. As people always want to doubt us or doubt people of why should you get a shot in this league, Joe showed a lot of people a long time ago why he belongs in this league. (Head Coach) Hue Jackson has had a chance to coach Joe, and I am sure he can give you even more very critical, constructive and very obvious coaching points from him. I have had a lot of respect for him for many years. Not only can he play the position physically, but he plays the position mentally and you have to be right on as a defense on the pictures you are showing him, the looks you are showing him and then where you want the ball to go. He has done a very good job in his career."
Kickoff is set for 1 p.m. on Sunday.

NEO Sports Insiders Newsletter
Sign up to receive our NEOSI newsletter, and keep up to date with all the latest Cleveland sports news.