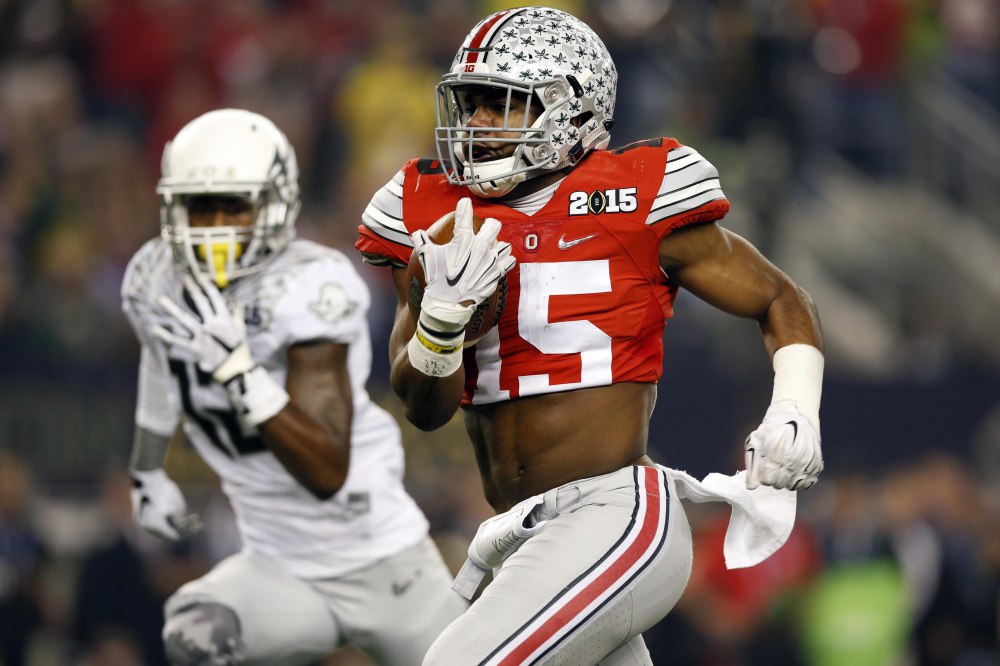 With the NFL draft looming less than three hours away, Sashi Brown has a real chance to get his organization's rebuild off to a great start.
Since the Los Angeles Rams traded for the number one overall selection to most likely select Jared Goff, the Browns seemed like they had once again lost out on their guy.
But it might have been a blessing in disguise.
Why? Because it resulted in the stockpiling of a plethora of assets, including the Eagles first-round draft pick next year and multiple picks for this year.
Sure, it's unfortunate to lose out on a potential franchise quarterback in Goff–yet, there are so many other holes on this team that need addressed.
So, what does that allow? Acquiring weapons on offense, something that should always be done first and foremost before even thinking of drafting a quarterback in the first round. The only way a young quarterback can have success in the NFL is with surrounding talent. It's much more difficult to build AROUND a quarterback than it is FOR one.
Now Cleveland can legitimately focus on drafting the best player available rather than basing their selection on need alone–a critical mistake that bottom-dwelling teams constantly make.
The eighth pick will allow the Browns to establish a foundation in their turn around. To me, Ezekiel Elliot is THE guy in this draft and the best overall offensive talent in his class.
Is running back really a hole with Isaiah Crowell and Duke Johnson? Some would say yes, some have high hopes for both.
But regardless of those two, if Elliot falls to Cleveland they'd be foolish to pass him up. He's tough, he can block, he can catch out of the backfield and he's always on a mission when he's running the football. An established running back with that kind of impact is a heck of a partner in the backfield for any quarterback.
That scenario is if they stay there. But even if they trade down, there's plenty of talent in that 12-20 range. Two guys that would likely be available? Laquon Treadwell and Josh Doctson.
Both were stud wide receivers at their respective schools (Ole Miss and TCU) and they're both at least 6-foot-3 with impressive verticals. The only difference? Treadwell is 20 years old and Doctson is 23.
Either one of those players would be a tremendous go-to guy for Robert Griffin in his potential rebound season.
Whether the Browns stay at eight or stand pat remains to be seen. But regardless of what they choose to do, they have to come out with a playmaker–or it'll just be another regime that missed their chance to truly shift the culture in Berea.

NEO Sports Insiders Newsletter
Sign up to receive our NEOSI newsletter, and keep up to date with all the latest Cleveland sports news.