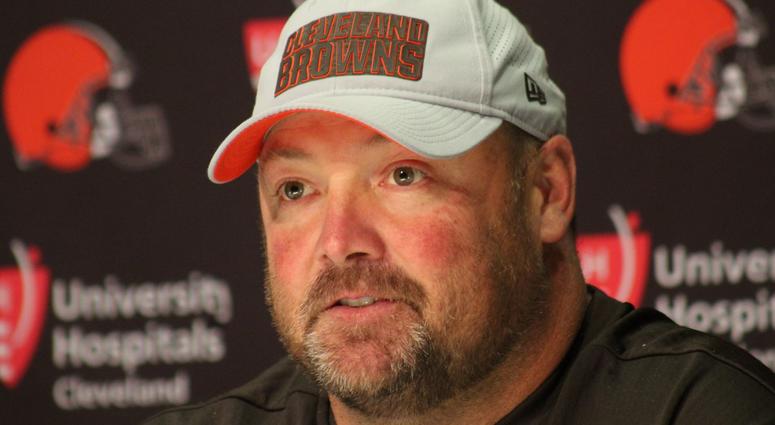 It took several days for the Cleveland Browns to finally announce Freddie Kitchens as the team's 17th full-time head coach on Saturday. Two days later, Kitchens has already filled out a good portion of his coaching staff.
On Monday, the team officially announced the hirings of Kitchens' top assistants in Todd Monken and Steve Wilks as offensive and defensive coordinator respectively. Additionally, Mike Priefer was confirmed as the team's new special teams coordinator.
Monken joins the Browns after spending each of the last three seasons in Tampa Bay as offensive coordinator. In his first two seasons there he also coached the Buccaneers' wide receivers. In 2018, Monken oversaw the NFL's top passing offense, despite inconsistent quarterback play from Jameis Winston and Ryan Fitzpatrick. Those three years with Tampa Bay make up Monken's second stint in the NFL, as he also served as a wide receivers coach for the Jaguars from 2007-2010.
As for Wilks, he joins Kitchens' staff after being fired as the Arizona Cardinals head coach a few weeks back. Wilks held down that post for just one year and led the Cardinals to a forgettable 3-13 season this past fall. Regardless, Wilks is entering his 14th year in the NFL and has a strong resume of defensive success to fall back on. Prior to taking the Arizona head coaching job, Wilks spent five seasons with the Carolina Panthers, first as a secondary coach from 2012-2014 and then as defensive coordinator from 2015-2017 with the title of "assistant head coach" added on in his final year there . Over those six seasons, Carolina had a top 10 defense in five of them.
The team also announced that long-time Packers assistant James Campen will come to Cleveland as associate head coach/offensive line coach. Campen spent 20 seasons in Green Bay, including 15 as a coach. In nine of his 11 seasons overseeing the Packers 0-line, the team ranked in the top 10 in scoring.
Ryan Lindley, hired to replace Kitchens as running backs coach mid-season, will be sticking around as part of Kitchen's staff as well, only he'll know coach the quarterbacks.
Cleveland has also named several other coaches, including: Stump Mitchell as running backs/run game coordinator, Jody Wright as special assistant to the head coach, Jim Dray as offensive quality control coach and Tyler Tettleton as offensive quality control coach.
Follow: @Spencito_