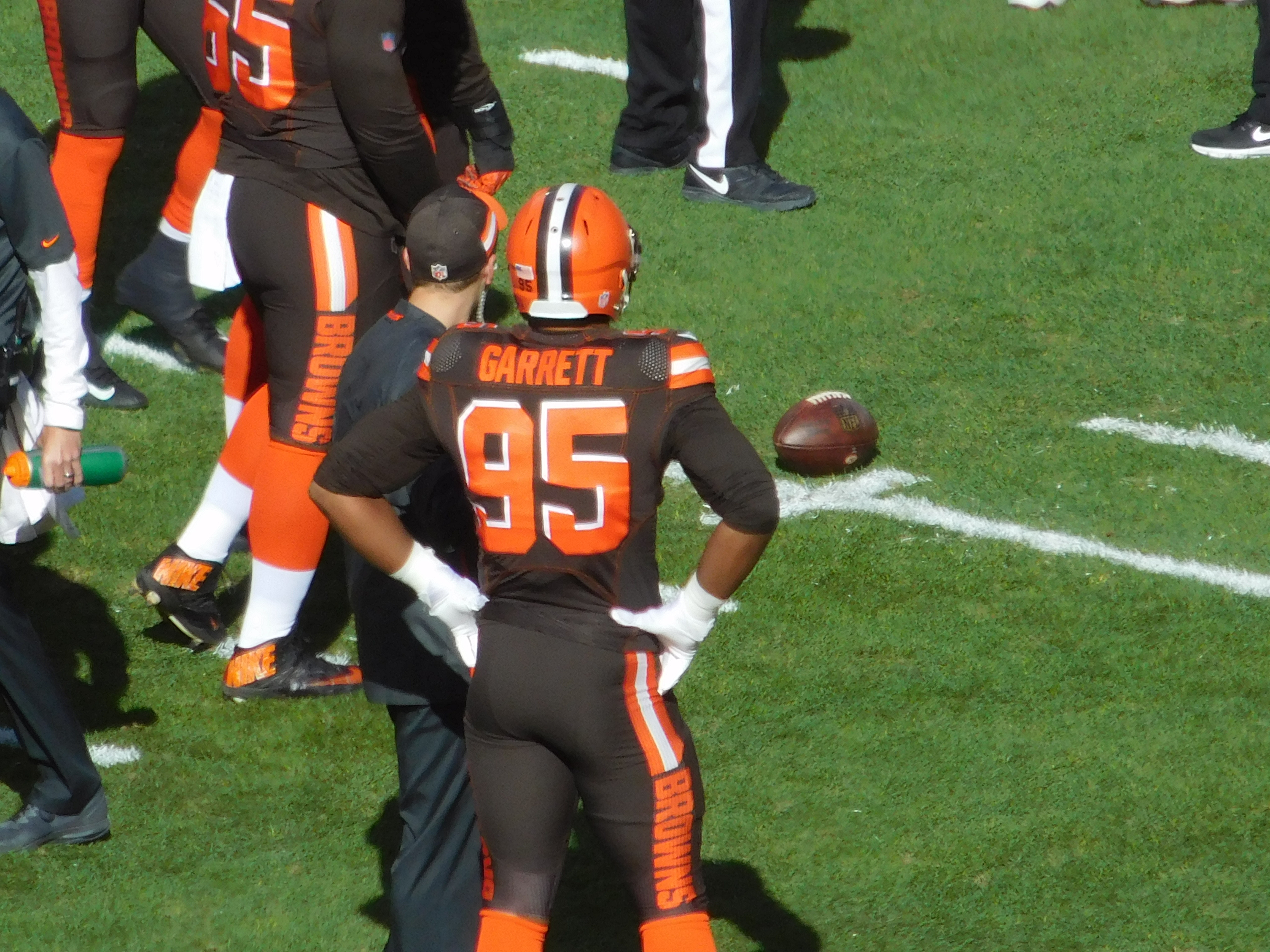 CLEVELAND, Ohio — The Cleveland Browns are 2-6-1 on the season and fired their head coach before the bye week. After an encouraging offensive performance from against the Chiefs last week though, the Browns take aim at the Atlanta Falcons. The Falcons are 4-4 on the season after stating off the 2018 campaign 4-4. They are riding a three game winning  streak. Sitting in seventh place in the NFC Atlanta, unlike the Browns, is in the hunt for the postseason. This is a big game for the Falcons to try and get over that .500 mark.
Here are three keys for a Browns victory:
1) Defense getting off the field: Against the Kansas City Chiefs, the Browns didn't get a third down stop until late in the fourth quarter. Though, the Browns were missing half their starters on defense, this week they will get LB Joe Schobert and DB Damarious Randall back. Unfortunately, the Browns lost LB Christian Kirksey and DB E.J. Gaines for the remainder of the season. Schobert is one of the main leaders on the defense. For interim head coach Gregg Williams, Schobert is a welcome sighting with the other key injuries taking place. It's up to him and the defense to find ways to get off the field.
2) Slowing down the high power Falcons offense: Like the Chiefs, the Falcons have a lot weapons on offense. They are led by one of games top quarterbacks Matt Ryan, who is putting up numbers similar to those of his MVP winning season in 2016. The depleted Browns defense will have their hands full with skill players like Julio Jones, Mohammad Sanu, and Calvin Ridley. Not to mention Tevin Coleman out of the backfield.
3) Game management: The Browns have struggling with game management all season long. It was part of the reason the organization moved on from Hue Jackson. For the Browns, controlling field position is going to be ultra-important. Time management and critical situations will be a key in taking down Atlanta as well.
Kickoff is at 1 p.m. on FOX. The Falcons are a -6 point favorite on the road.
Follow: @Tim_Whelan216