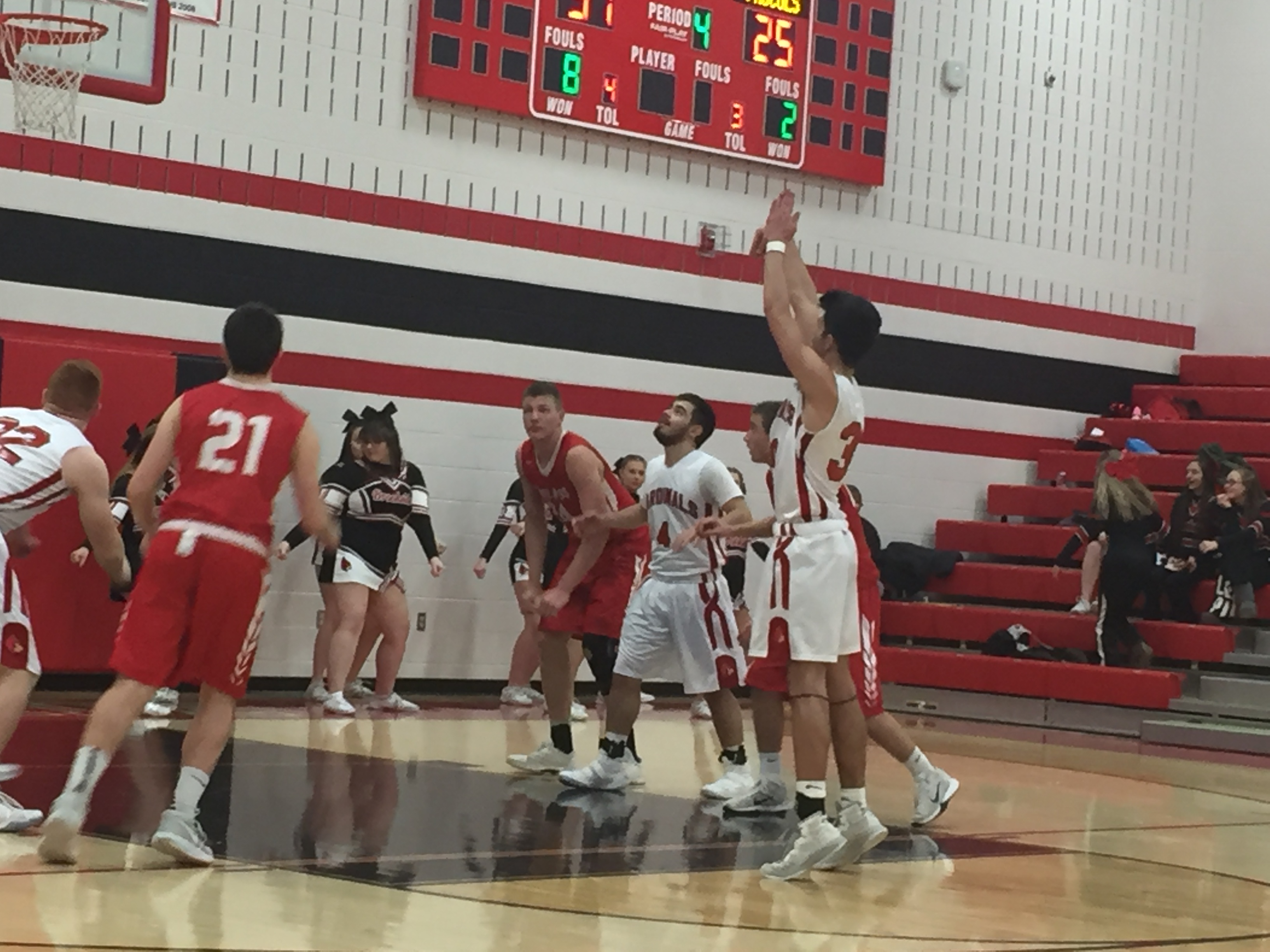 SHEFFIELD, OHIO – Brookside Cardinals coach Phil Argento has been waiting all season for his young team to put more than one good quarter of basketball together.
He got three on Friday night, as the Cardinals won just their second game of the season and first in the Patriot Stars Conference as they beat up the Fireside Falcons 57-31.
"We hadn't put together three good quarters all season but tonight we finally did," Argetno said after the win. "We were patient, and not only the starters but the guys off the bench had a positive impact."
Brookside jumped out to a 9-0 lead on the Falcons and never looked back. Senior guard Jacob Papa led the Cardinals with 14 points, 10 of which came in the third quarter.
Senior guard Norman Elias put in 10 points, and ran the Cardinals offense to perfection, as the 2016 All Conference guard played with hustle as the Cardinals built the big lead going up 16-5 after the first eight minutes and never looked back.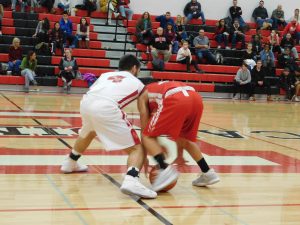 "Norman did a very good job running the team," Argento said. "He's got a very good basketball IQ."
The Falcons got 11 from junior Austin Urban, but never were able to get into a flow, as they shot just 2-for-7 from the field in the first period, turning the ball over seven times.
Senior guard Nick Denney didn't play in the first half due to a coaches decision by Falcons coach Alan Januzzi, but did contribute in the second half with six points, but by then it was way too late.
Cardinals sophomore guard Dylan Smith added 10 points, and junior guard Jacob Cole put in nine for Brookside, who led by 17 at the half 29-12.
Brookside, who entered Friday's affair 1-7, came into the game averaging just 42.8 points per game, but with Elias running a smooth offense and their defense doing the job, they surpassed their season average by 15.
"We're trying to get guys to play within themselves," Argento said. "We're playing better defensively this season, we gave up over 70 points a game last season, this year we're only allowing about 59."
They were better than that against the now 2-6 Falcons, forcing turnovers as well as not allowing Firelands to get back in the game despite an early flurry in the third quarter.
Part of the Falcons frustration was their night from the free throw line, as after going 0-for-1 from the charity stripe in the first half, they were 0-for-9 in the second half from the line.
The Falcons will be right back on the court on Saturday as they take on Open Door on the road. The Cardinals will be in action on Tuesday as they play host to Lutheran West.
Click the Pages Below to See More Pictures From the Game between Firelands and Brookside!