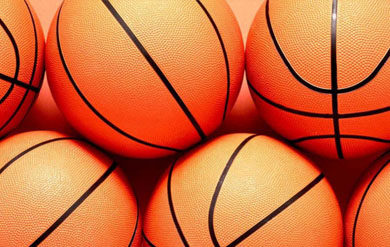 By Don DiFrancesco
St. Vincent-St. Mary 16 18 20 28 = 82
Lorain 18 9 16 32 = 75
Play-by-Play Classic at Elyria Catholic
ELYRIA, OHIO – Most local high school basketball fans had SVSM vs. Lorain pegged as the top attraction of this weekend's Hopskip Play-by-Play Cleveland Classic.
Host school Elyria Catholic did an excellent job of shoehorning a very large crowd in for the 3:30 PM scheduled start on Sunday afternoon. And the game did not disappoint.
St. Vincent-St. Mary, last year's state champion in Division II, was relentless on the boards through the first three quarters, establishing a 32-22 advantage over that span to accompany their 54-43 lead on the scoreboard. With 4:46 to play in the final period, the Irish gained their largest lead of the game at 67-51 on a layup by Malaki Branham.
But Lorain, a 2018 state semifinalist in Division I, was not about to roll over. The Titans unleashed a fearsome press, challenging SVSM on every pass and shot the rest of the way.
Super sub Aaron Whitehead scored 6 points on three consecutive possessions to get the lead down to 8. A 3-pointer by Devon Grant followed by a Taevon Pierre-Louis steal and layup closed the gap to a mere three points at 74-71 with just over a minute to play. SVSM called a desperately-needed timeout to regroup.
Veteran coach Dru Joyce must have spoken the magic words: the Irish responded with an 8-4 finish to notch their 8th victory of the season.
SVSM had four players in double figures: Chris Painter (21), Lunden McDay (19), Seth Wilson (16), and Malaki Branham (10). The Irish converted 9 out of 10 free throws in the hectic fourth quarter, 21 out of 30 (70%) for the game.
Lorain's Grant was outstanding in a losing cause, getting 10 baskets and going 11 for 11 at the line to earn game MVP honors with 34 points. Pierre-Louis had 14 off the bench for the Titans, and Jordan Jackson added 10.
St. Vincent-St. Mary
Painter 8-3-21
McDay 6-6-19
Wilson 6-1-16
Branham 4-2-10
Ingol 1-2-5
Johnson 2-0-5
Cone 2-0-4
Addison 0-2-2
Lorain
Grant 10-11-34
Pierre-Louis 4-6-14
Jackson 3-2-10
Benejan 3-0-7
Whitehead 2-2-6
Brown 2-0-4