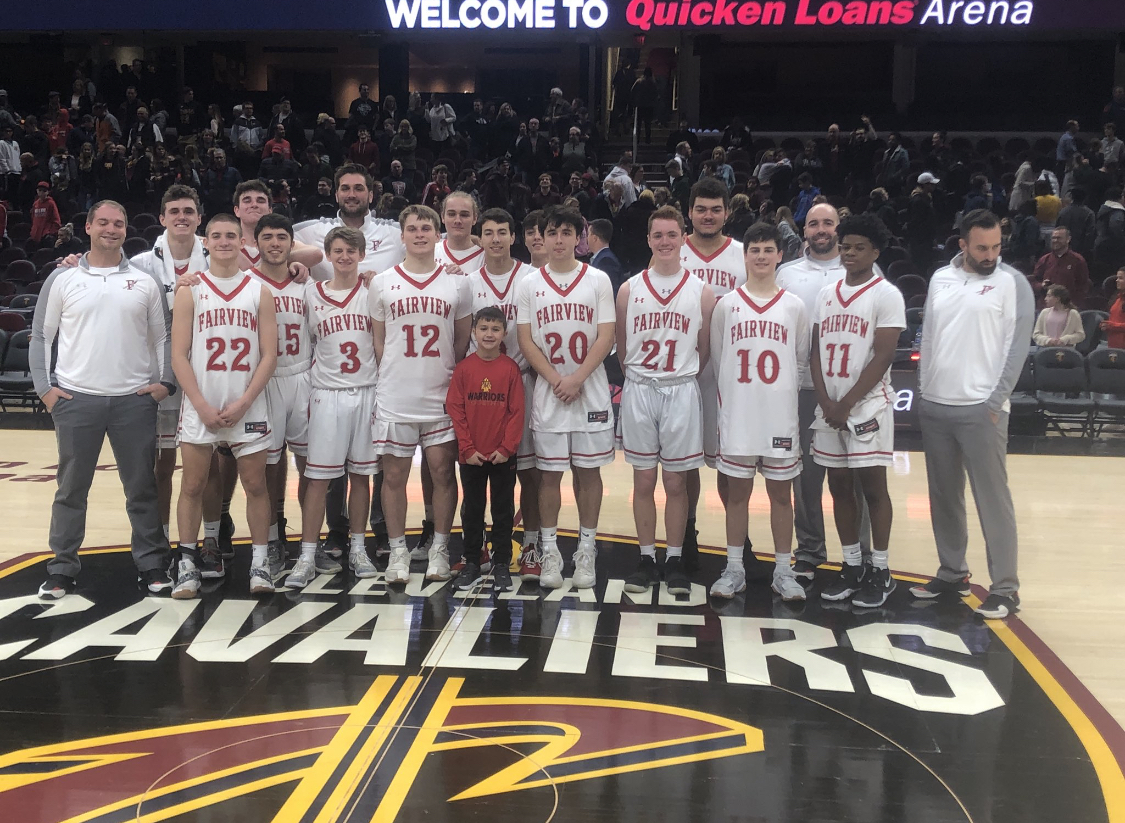 It's a dream for most young basketball players to get a chance to play ball on the same court as the likes of LeBron James and Steph Curry.
Wednesday afternoon, the boys varsity teams from Elyria Catholic and Fairview got that chance, as the two teams did battle in a game at Quicken Loans Arena prior to the Cavs home game against the Miami Heat.
The result was a win for the Warriors, as they topped the Panthers by a final of 65-47, moving to 6-1 on the season.
The loss for Elyria Catholic puts them at 4-5 on the year. Jared Logan led the Panthers in the setback with 13 points to go along with eight rebounds.
Nate Damron had seven points in the loss for the Panthers, with all seven of those points coming in the fourth quarter.
The Panthers had a 23-21 lead at the half, before the Warriors were able to take over in the second half outscoring Elyria Catholic 44-24 over the final two periods.
Luke Howes led Fairview with 18 points in the win, Martin Lowry put in 16 for the Warriors.
Justin Younkin had a big second half effort with 11 points, including a couple of three's along the way.
The Warriors had four players total in double digits in the win.
Fairview will be back in action on Friday night as they battle the Clearview Clippers. EC will be at home on Sunday for a showdown with St.Ignatius.
⁦@tapbp⁩ recaps the ⁦@ECHSAthletics⁩ vs ⁦@FPWarriorSports⁩ boys bb game from the Q Wed aft in the Dr Karen Kramer post game video. Fairview won 65-47. Please watch and retweet! pic.twitter.com/H7D5x1A2Pv

— AM930WEOL (@AM930WEOL) January 2, 2019