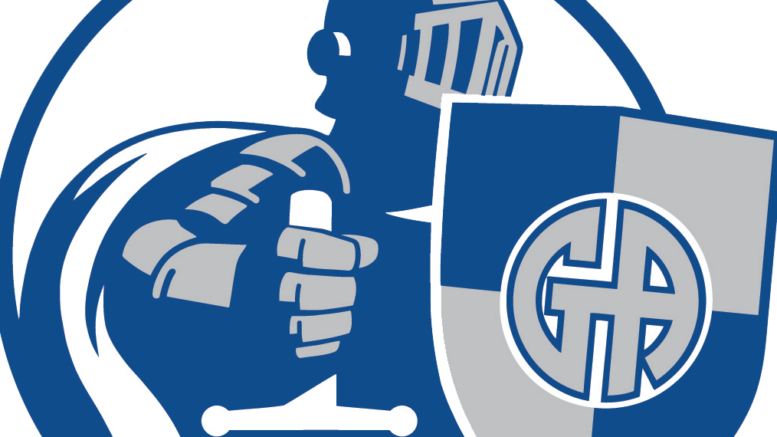 By Don DiFrancesco
@MayorNEOPrep
UNIVERSITY HEIGHTS, OHIO – From game #1 of the Dunk4Diabetes Shootout at John Carroll University
This game was close. How close? Each team had 31 rebounds and nine turnovers. Gilmour's big man, 6-foot-6 Dechlan Kirincic, had 14 points and 13 rebounds.
Lake Catholic's big man, 6-foot-7 Luka Eller, had 12 points and 13 rebounds. And the margin in the game was just three points…until a breakaway dunk by Gilmour's C.J. Charleston at the final buzzer put an exclamation mark on the Lancers' 59-54 victory.
Gilmour started quickly with a 10-2 lead on the way to a comfortable 24-10 first quarter advantage. Connor O'Toole made two 3-pointers, his brother Owen added a third, and Kirincic dropped in four baskets. With only five seconds remaining in the quarter, Charleston scored on a layup and completed an "and one" 3-point play with a free throw. It seemed like this might be an easy one for the Lancers at that point.
But Lake Catholic came back in the second quarter behind a flurry of 3-point baskets of their own: two for Brandon Horton and one each from Luke Frazier and Ryan Boruszkowski. Strong rebounding from Luka Eller and Jack LeJuene continued and the Cougars' deficit would have been single-digit—except for a pair of 3-pointers in the final minute in the half by Gilmour's Ryan Coan, including one as the halftime buzzer sounded.
The Lancers finally cooled off in the third quarter, their only points coming on a 3-point shot by Johnny Hollis. Meanwhile, Lake Catholic continued to make headway scoring 14 points to shrink the Gilmour lead to 43-40 heading to the final period. Horton, Frazier, and Sean Fitzgerald all sank 3-pointers during the third quarter.
Dechlan Kirincic picked up his fourth foul midway through the third quarter and consequently was on the bench for about six minutes combined in the third and fourth quarters. His return with 6:15 remaining in the game provided a definite boost for Gilmour, and the Lancers were able to match the Cougars basket for basket the rest of the way.
Gilmour Academy
Charleston 8-5-22
Kirincic 7-0-14
O'Toole, C. 3-0-8
Coan 2-0-6
O'Toole, O. 1-1-4
Hollis 1-0-3
Grk 1-0-2
Lake Catholic
Horton 6-0-17
Frazier 5-1-14
Eller 4-3-12
Fitzgerald 2-0-6
Boruszkowski 1-0-3
LeJuene 0-2-2