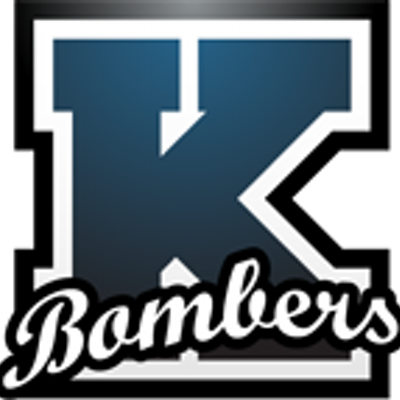 by Don DiFrancesco
@MayorNEOPrep
WILLOUGBY, OHIO– Western Reserve Conference rivals Kenston and South matched each other basket for basket as the host Rebels held a 23-20 lead after the first eight minutes. But the shots stopped falling for South after that point and Kenston took advantage, rolling to a 75-63 win on Tuesday night.
The Bombers' Michael Swartz scored 13 points in the second quarter as Kenston blitzed South with a 23-7 air attack. Swartz finished with 22 to lead all scorers for both teams.
Kenston (11-6, 6-4 WRC) also had good numbers from Keyshawn Merrill (16 points, six rebounds) and Ryan Kooser (13 points, seven rebounds).
The Bombers used a 19-9 run in the third quarter to get the lead out to 23 points at 62-39. From that junction, South (10-7, 7-4 WRC) was able to recover somewhat by closing the game on a 24-13 run, but the damage had been done.
Norman Hughes was the leading scorer for the Rebels with 15 points. His three 3-pointers in the fourth quarter gave the South fans some hope for a comeback, but the closest the Rebels would come in the second half was 11 points.
| | | | | | |
| --- | --- | --- | --- | --- | --- |
| | 1Q | 2Q | 3Q | 4Q | FINAL |
| Kenston | 20 | 23 | 19 | 13 | 75 |
| Willougby South | 23 | 7 | 13 | 20 | 63 |
Kenston
Swartz                  7-4-22
Merrill                  7-1-16
Kooser                  5-1-13
Long                      3-0-7
Batista                   3-0-6
Smith                     3-0-6
DeJarnette            0-3-3
Gorski                     1-0-2
Willoughby South
Hughes                   5-1-15
Williams                 5-2-12
Hopps                     4-3-11
Johnson                 3-0-6
Ruple                      2-0-6
Small                      2-0-5
Huff                        2-0-4
Schoeppler             1-2-4