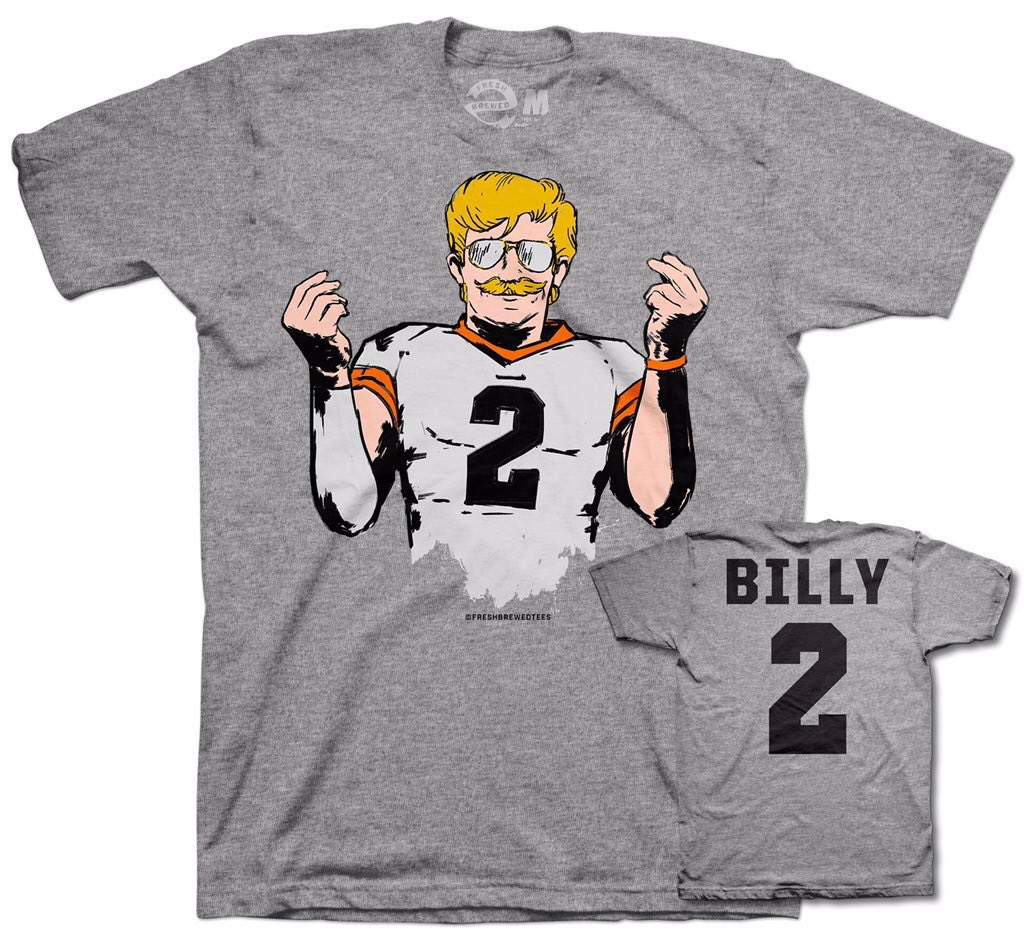 Since the news broke late last night about Browns quarterback Johnny Manziel wearing a disguise in Las Vegas over the weekend and going by the name 'Billy,' twitter and the internet in general has exploded with pics making fun of the quarterback.
First off is the hottest new t-shirt in Cleveland – showing off Manziel in his new disguise from the folks over at @FreshBrewedTees.
Billy Vegas. https://t.co/LlRfdsRORS RETWEET pic.twitter.com/70px10ydn0

— Fresh Brewed Tees (@FreshBrewedTees) January 5, 2016
Then there's the tons of awesome photoshops and tweets from folks all around the country on the newest hot sensation – 'Billy' Manziel – Enjoy!
Internet runs wild with #BillyManziel …and you have to see the result https://t.co/M5z3ox0vCT pic.twitter.com/k8G30z9jXp

— WEWS NewsChannel5 (@WEWS) January 5, 2016
Do I dare ask your thoughts on this whole #BillyManziel situation? pic.twitter.com/5ZaQ5Eu5CC

— In The CLE (@InTheCLE) January 5, 2016
Went to bed thinking #BillyManziel is the greatest thing ever to happen to #BrownsTwitter. Woke up convinced of it. pic.twitter.com/m7CiFpLjsC

— Eric Knappenberger (@CavsWITNESS) January 5, 2016
All right @Piascika20 you caught me… I made the #BillyManziel fake ID he used. #Browns pic.twitter.com/bbuUkoSIOz

— ClevelandSportsMemes (@BrownsMemes) January 5, 2016
Billy Manziel last seen escaping on this unknown Swan. #BillyManziel #Browns #RunBillyRun #BillyManzielForPresident pic.twitter.com/LWtiFXHFMO

— Mike Polk Jr. (@mikepolkjr) January 5, 2016
Billy Manziel has a better ring to it I think pic.twitter.com/FpIilK4bdk

— Kyle Wilson (@the_kyle_wilson) January 5, 2016

NEO Sports Insiders Newsletter
Sign up to receive our NEOSI newsletter, and keep up to date with all the latest Cleveland sports news.