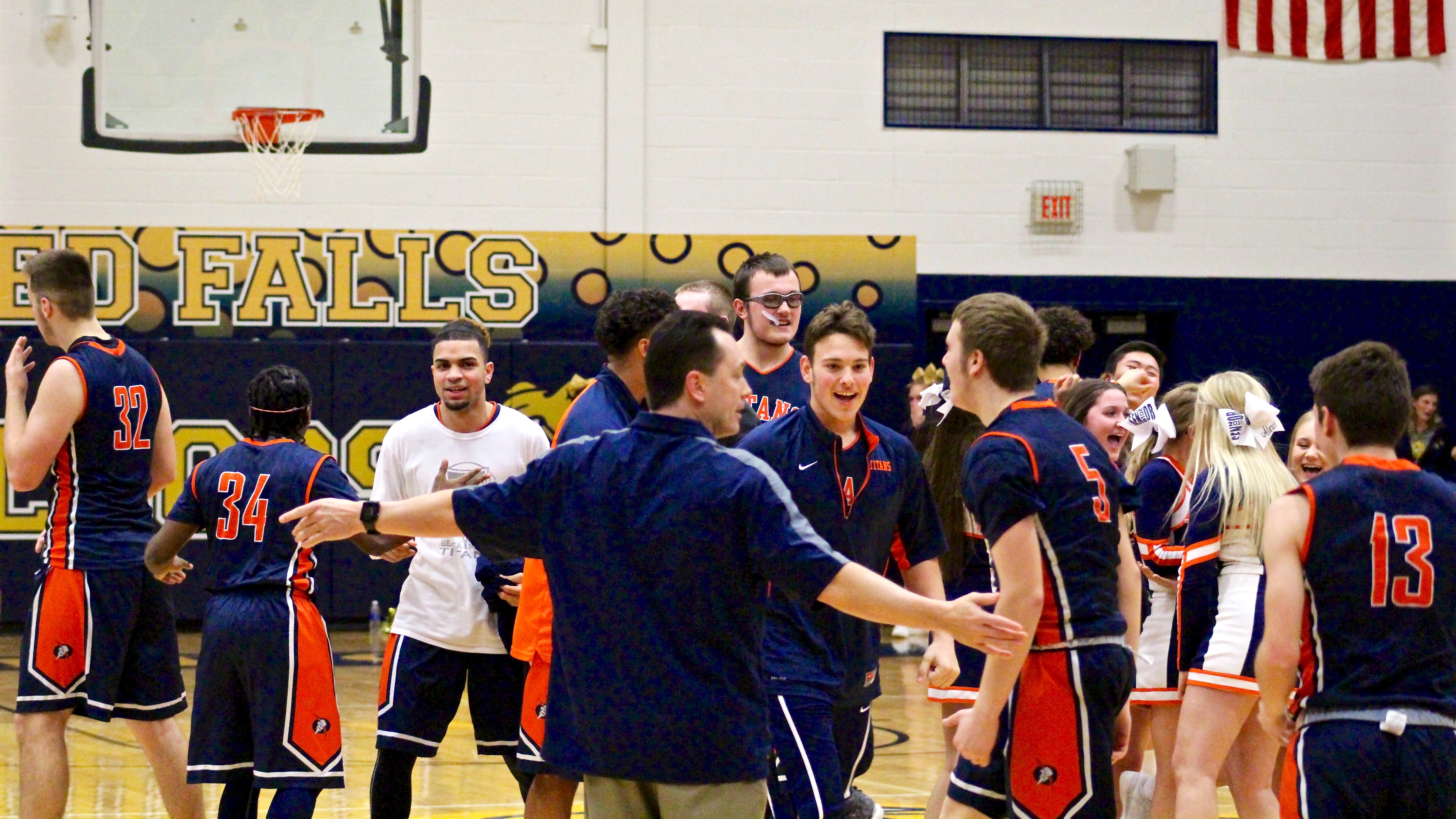 Jordan Cupach hit the game winning 3-pointer with seconds to play, and Berea-Midpark advanced to the district semifinal with a 59-58 victory over SWC rival Olmsted Falls on Saturday night.
Cupach, Berea-Midpark's sophomore guard, scored 10 of his 21 points in the second half for the tenth-seeded Titans, who rallied from a 13-point deficit at halftime. With Cupach making a series of tough shots capped by the dramatic 3.
Berea-Midpark weathered the second-seeded Bulldogs for the sectional championship.
Dwayne Holland scored 12 points for Berea-Midpark, and fellow juniors Omar Siggers and Trevor Bycznski combined for 21. Josh Finkovich found Cupach for the final shot and the Bulldogs didn't make the proper switch on the Titans' screen.
Cupach coolly drilled the 3-pointer and set off a wild celebration on the Berea-Midpark bench and away bleachers of the Olmsted Falls gymnasium.UP NEXT
The Titans will travel to Elyria Catholic High School on Thursday March 8th to battle eleventh-seeded Strongsville High School in the OHSAA Elyria District Semifinals. Game is set to tip off at 7:00PM
Away
Home
Berea-Midpark High School
vs
Olmsted Falls High School
59
58
1
20
21
2
5
17
3
16
10
4
18
10