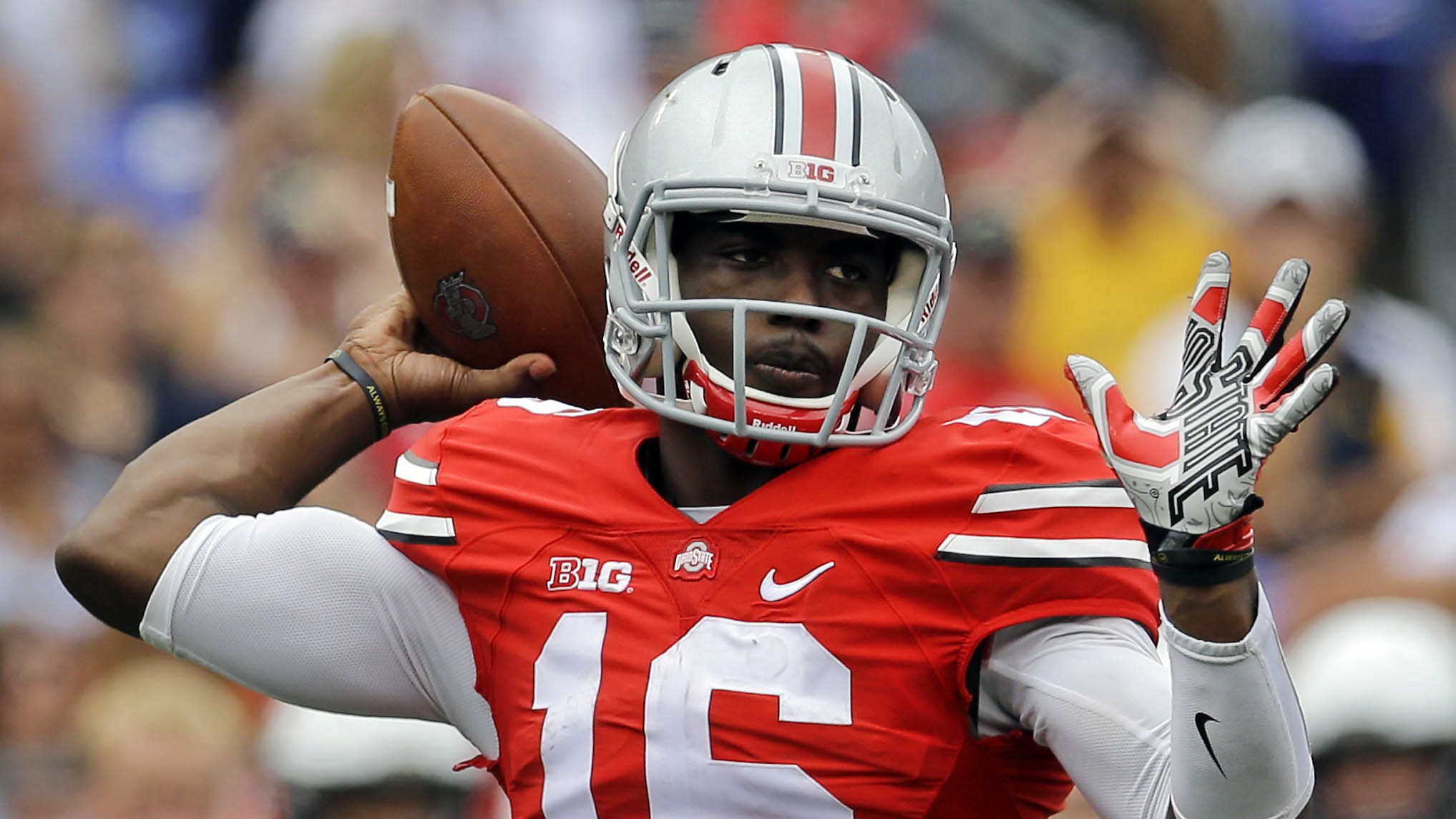 By Michael Bohm
It was the JT Barrett show Saturday night in Nebraska, as the fifth-year quarterback led the offense down the field for a score on every drive in which he called the plays.
The Cornhuskers were so clearly outmatched by the talent and depth the Buckeyes displayed as they rolled through Nebraska in the 56-14 blowout.
After a three and out by the Cornhuskers, the first score of the game came by way of the freshman JK Dobbins, who found a hole and led the Husker defense on a 52-yard sprint to the end zone to go up 7-0 after starting form their own four-yard line.
Just over halfway through the first quarter, Barrett would cap off the next Ohio State drive with a six-yard scramble to extend the lead to 14-0.
The ensuing Buckeye drive finished off with Barrett finding receiver KJ Hill over the middle, who would then run in to go up 21-0.
On their next drive, Barrett took a shot to the end zone and hit Terry McLaurin on the near sideline for 31 yards and another score, making the game 28-0.
The final scoring drive of the half was marked by another run by Barrett for three yards, sending Nebraska to the locker room with a 35-point deficit.
See a pattern here?
The Buckeyes received the second half kickoff and drove 59 yards before Barrett would find tight end Rashod Berry alone across the goal line for a 16-yard score.
Then, Nebraska would finally get some points on the board after quarterback Tanner Lee hit JD Spielman in stride with room to run for a 77-yard touchdown, leading to a 42-7 score.
Ohio State answered as tight end Marcus Baugh reached the end zone for an 18-yard score.
The Cornhuskers' Stanley Morgan Jr. would then haul in a 17-yard pass from Lee, making the score 49-14.
Facing a third and goal from Nebraska's 6, Barrett would again hit Hill to increase the score to 56-14.
On paper, the performance of Barrett was near flawless, notching 378 total yards as well as seven touchdowns.
There are, however, still questions as the team's signal caller could have taken a nap in the backfield considering the lack of pressure applied by Nebraska.
The amount of time provided to Barrett warrants plenty of credit to the Buckeye offensive line, but an elite defensive unit will no doubt prevent such time for Barrett, who – despite making some near-impressive throws – waited too long to launch a number of passes and reached his receivers after their route breaks.
Ohio State will have a bye next week before their highly anticipated showdown with Penn State.