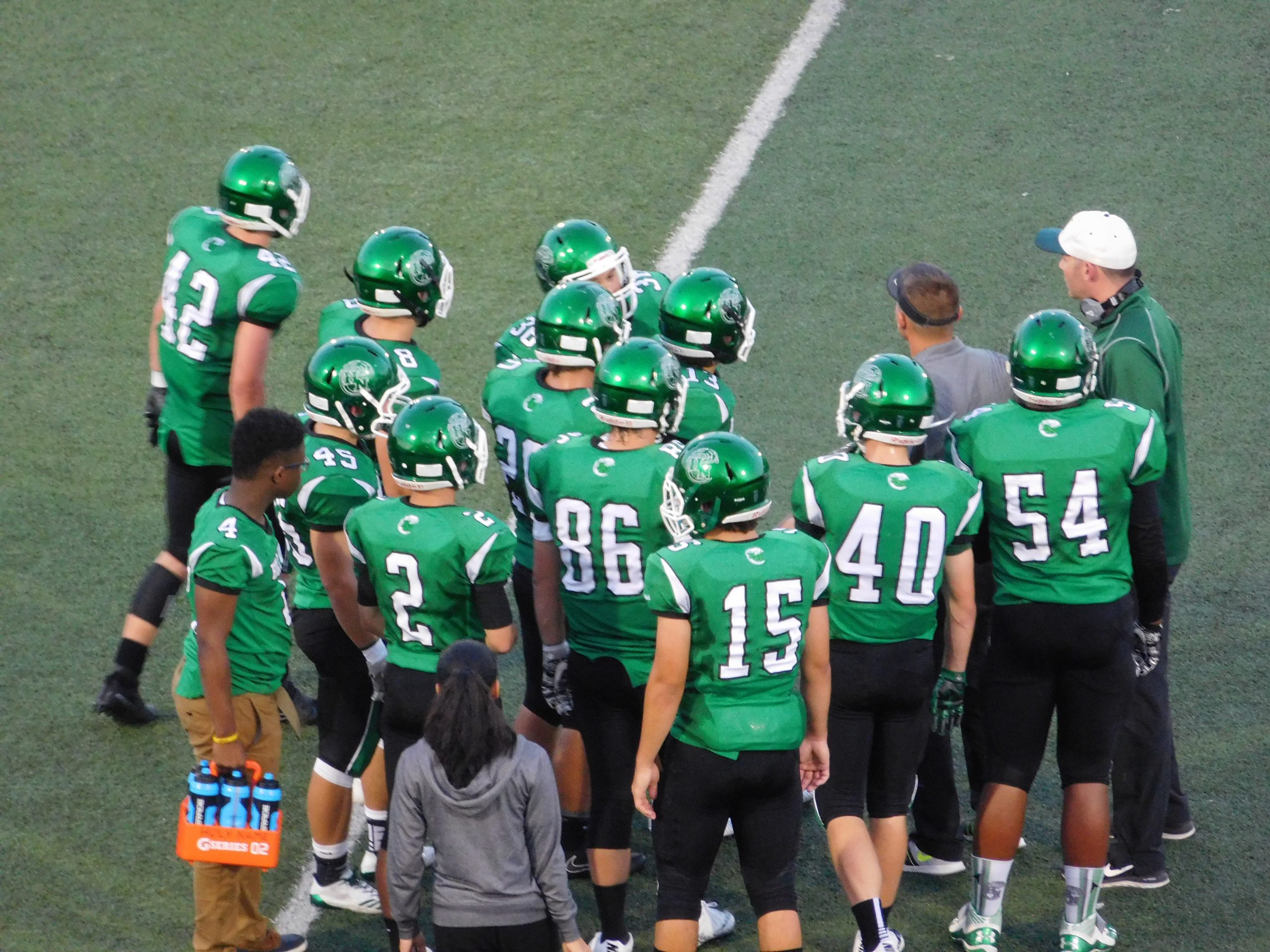 By: Mark Perez
Elyria Catholic Panthers' running back Leighton Banjoff rushed for 174 yards and three touchdowns en route to their 30-7 victory over the Holy Name Green Wave in a Great Lakes Conference matchup.
This win snapped the 10-game losing streak Holy Name against. According to head coach of Elyria Catholic, he didn't know about the streak until after the game.
The Panthers improve their record to 5-2 and the Green Wave go to 2-5.
Banjoff bulldozed his way to a five, 25 and 32-yard runs throughout the game. One of those was on a fourth-and-short situation, which helped ice the game for the Panthers.
"I was great," Banjoff said after the game. "Just offensively, I gotta thank my (offensive) line. They are so big; so strong and getting that initial push, allowed me to come hard and then break tackles.
After having a penalty-full first half, the Panthers shut out Holy Name in the second half 16-0 with Banjoff leading the way.
"We talked a lot about (the penalties) and what our undoing is being undisciplined," head coach of the Panthers Brian Fox said after the game. "I don't know if it was the swing in energy really came out and shook us mentally and got us into it. It was the second half where we got locked in. When we are locked in, we are an incredible team."
The Panthers' kicker and punter Asa Kempton punted the ball in the third quarter to put the Green Wave in their own five, which allowed their defense to force a safety and put two points on the board.
Coach Fox had high regards to his punter after the game.
"He's the MVP," he said. I think he is averaging over 50 yards per punt and what he did as far as pinning them in… we went for fourth down (earlier), we should have punted."
Kempton also converted three extra points.
The Green Wave put seven points on the board with a 4-yard run by Will Ehrbar in the second quarter but struggled generate offense.
Holy Name's Quarterback Nick Mercuri completed three of his 15 passes.
The Panther's quarterback Cameron Engrish passed for 146 yards and completed less than half of his passes, but he managed to throw a touchdown deep for Dominic Stevenson for 27 yards.
Head coach of the Green Wave said that mental error cost them chances of competing in the game.
"First off, Banjoff is a great running back," coach Wondolowski said after the game. "our run defense has been stout all-year. We've giving up 11, or 12 points a game (to the run). They came into it with a good gameplan against us.and they executed."
Banjoff has rushed for over 620 yards over the season, his fourth game with over 100 or more rushing yards and had a season high in touchdowns. he has nine touchdowns for his season.
Next week, Elyria Catholic will go on the road to face Bay while Holy Name will host a home game against Geneva.

NEO Sports Insiders Newsletter
Sign up to receive our NEOSI newsletter, and keep up to date with all the latest Cleveland sports news.