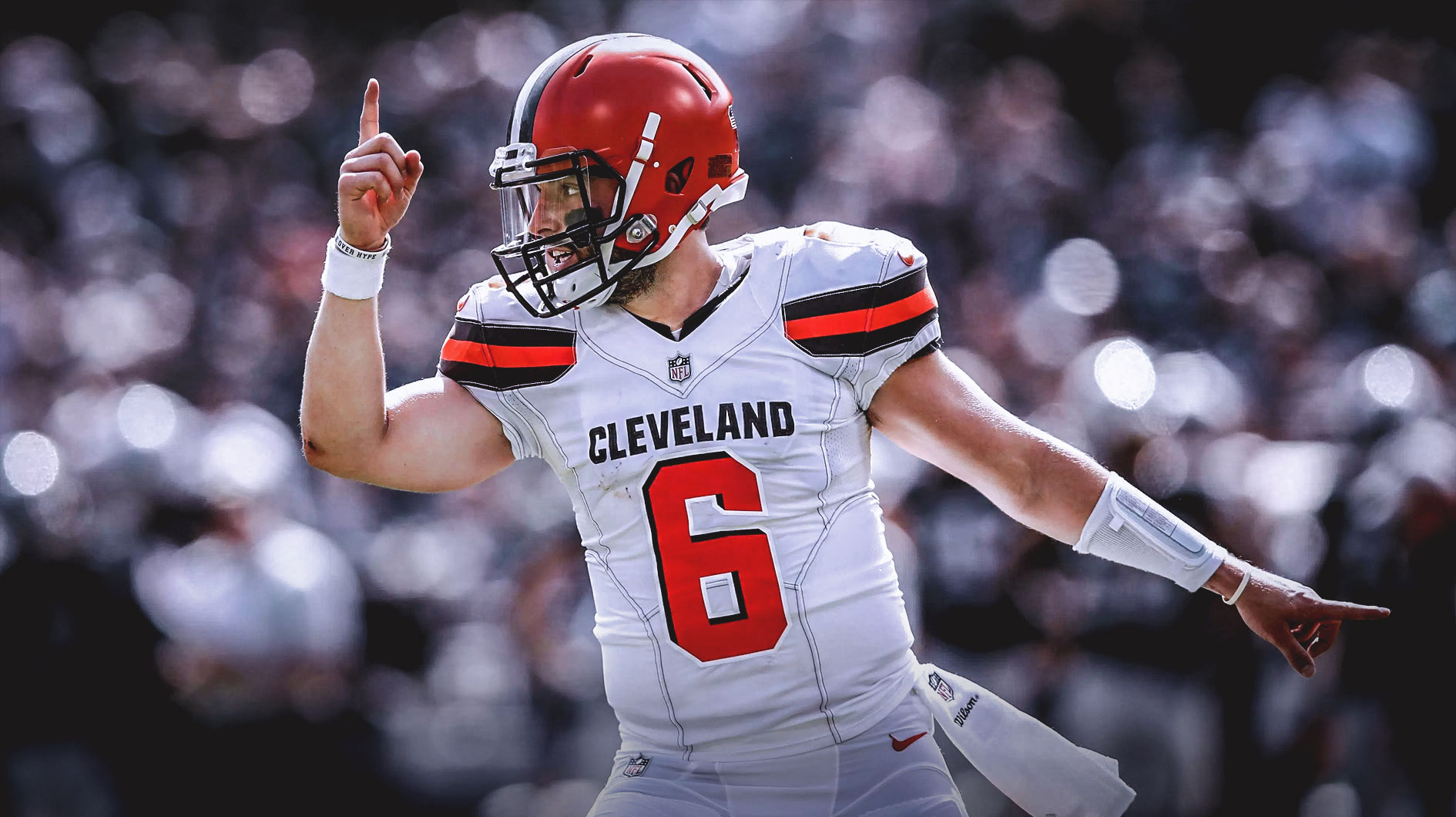 If there's one thing everyone knows about Browns quarterback Baker Mayfield by now, it's that he's not afraid to speak his mind. And in typical Baker Mayfield fashion he did just that in a feature piece released by GQ Magazine today.
At one point during an interview with GQ staff writer Clay Skinner, which explored the Heisman winner's road to stardom in Cleveland, Mayfield caught a glimpse of a New York Giants segment on a close by TV and shared his unprovoked thoughts on rookie QB Daniel Jones.
"I cannot believe the Giants took Daniel Jones," Mayfield said. "Blows my mind."
It's an opinion shared by most NFL consumers, including Giants fans, who were left stunned when New York used the sixth overall pick to take Jones out of Duke. To hear it come from one of Jones' NFL peers though is stunning. Not to mention that despite his stardom, it's not as if Mayfield is some grizzled NFL veteran himself.
That didn't stop the second-year man from putting his general manager hat on.
"Some people overthink it," Mayfield added. "That's where people go wrong. They forget you've gotta win. Either you have a history of winning and being that guy for your team, or you don't."
Winning is something Mayfield certainly knows. During his three years as the starting quarterback for Oklahoma, the Sooners went a combined 34-6, played in three straight New Year's Six bowl games, two of which came in the College Football Playoff.
The winning didn't continue at quite the same pace during his first NFL season, when Mayfield joined a Browns franchise that had won just a single game in two seasons. But once Mayfield took the reigns in Week Three to earn a W, he led the Browns six more before season's end.
What's most interesting about Mayfield's commentary on Jones is that he's famously resented when the media talking heads share unprovoked opinions about players. Most notably, he's gotten into numerous social media spats with Fox Sports host Colin Cowherd, who has been one of Mayfield's biggest critics since he entered the NFL.
With that in mind, Mayfield sharing his opinion about a peer publicly does seem a bit hypocritical, not to mention that it makes the Browns an even bigger target for opponents this year.
It's possible that the interview took place earlier this summer, prior to Jones putting together a pretty solid preseason. Regardless, his comments are out there now and will be making their rounds through the news cycle this week.

NEO Sports Insiders Newsletter
Sign up to receive our NEOSI newsletter, and keep up to date with all the latest Cleveland sports news.